Would you pay $19k just for a bracelet? Before you refuse, let us tell you that it's a diamond encrusted one. And not just any bracelet, it's the Black Ceramic Juste un Clou by Cartier's.
This piece, designed by ancestor designer Aldo Cipullo, has been made in black ceramic. On both ends, it features 76 white gold diamonds, giving it a look that's sure to make a fashion statement. It has a delicate nail silhouette.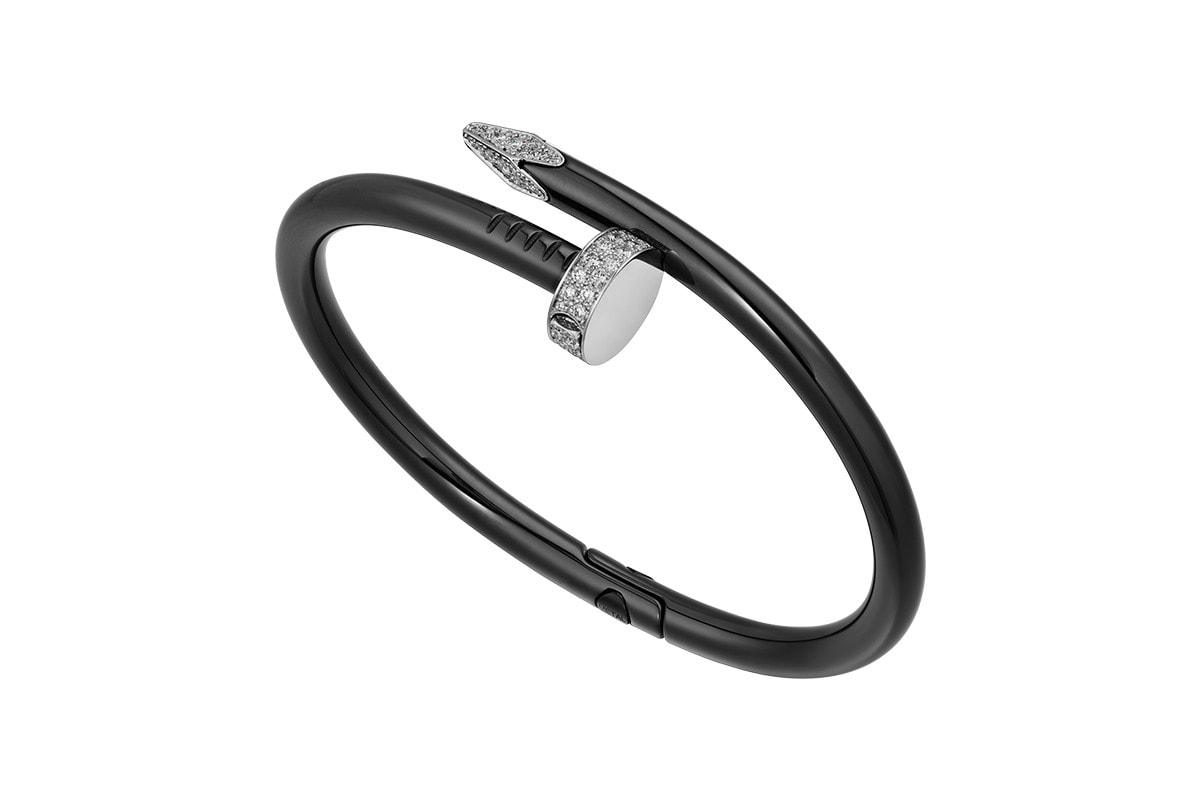 If you're one for exclusivity, only ten pieces of this bracelet have been made, and it will only be made available in certain countries and regions around the world. Only one piece will be sold in Hong Kong, for $150,000 HKD, which comes to $200 more than the USD price.