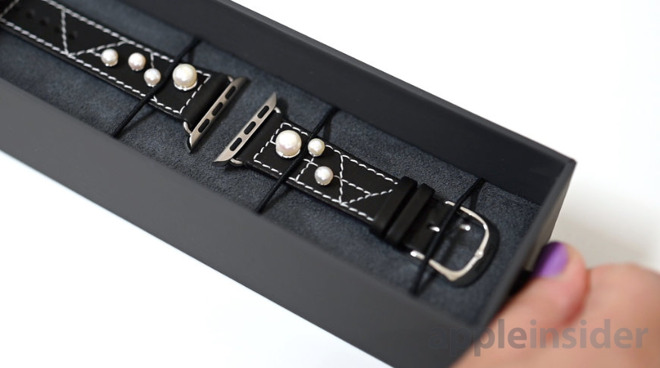 Chalonne is selling a $1700 Napa leather, gold, and pearl strap for Apple Watch.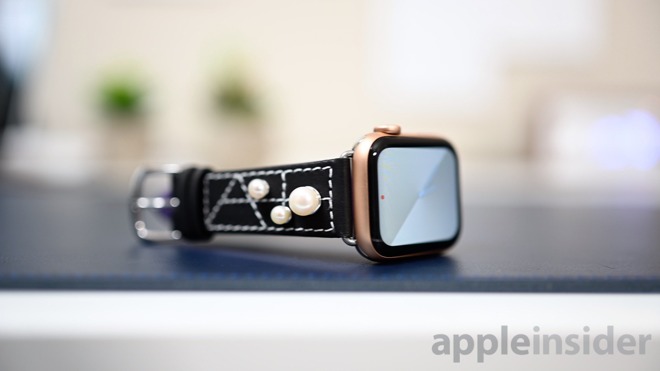 Chalonne is a collection of ultra-premium Apple Watch straps that bridge the gap between fine jewellery and technology.
Designed in Bel-Air and crafted by the premier French leather goods artisans of Jean Rousseau, Chalonne straps offer a luxurious, fresh way to express your unique individuality and style.
The company has over a dozen fashionable styles available, all with varying amounts of leather, jewels, and other eclectic details. The bands Chalonne makes are all crafted in France and come in price-wise well above the luxury Hermes bands that Apple currently sells.
This particular model is crafted from exceptionally soft ebony black Napa leather on the outside and purple on the inside, stitched together by contrasting white thread. Affixed to that exterior, are seven freshwater pearls of various sizes, set into 14K white gold.
Take a look at the video
While that seems extravagant, it falls near the middle of the Chalonne lineup. Bling-less leather straps run a mere $700 while alligator leather and diamond pyramids will set you back upwards of $8000.
Chalonne is a woman-owned and operated business committed to social responsibility whose brand ethos is dedicated to female empowerment.
For every strap sold on their website, Chalonne makes a donation to a selected nonprofit that champions economic opportunities, physical health and the inner strength of women everywhere.
For its inaugural launch, Chalonne is proud to support the Breast Cancer Research Foundation, whose mission is advancing the world's most promising research to eradicate breast cancer.
Chalonne is the passion project of Carlye Morgan, a seasoned executive who spent more than two decades in advertising and brand management, creating compelling marketing campaigns for Sony Pictures, L'Oreal, Nabisco and Frito-Lay. As a mom and Southern California native, Carlye's unique blend of elegant style and practical function are evident in each strap she designs.
Those interested in Chalonne's range of Apple Watch bands, can check them out here.