With three years to go for the 2022 Beijing Winter Olympic Games, China is continuing its efforts to encourage widespread participation. And in that endeavour has produced limited edition special key engraved with pure gold.
It is reported that the organizers of the mega event is all set to make it a memorable one, one to "leave a legacy for future generations."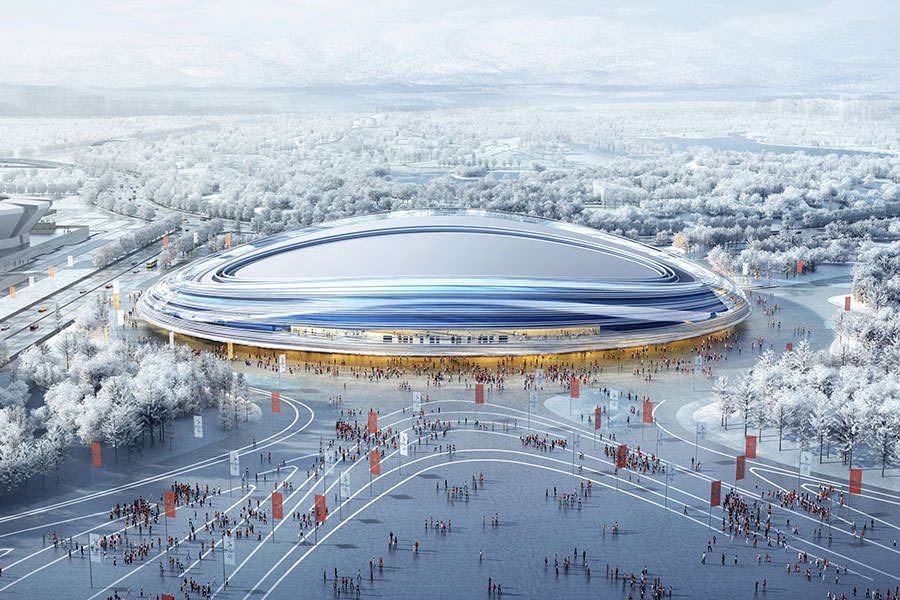 Since the curtain fell on the 2018 Pyeongchang Winter Olympics in the Republic of Korea last month, Beijing has taken centre stage to prepare for its own version of the sporting gala against the backdrop of a national plan to build a burgeoning winter sports industry leading up to 2022 and beyond.
"China will make thorough preparations for the Beijing Winter Olympics and Paralympics, and multiple channels will be used to raise the number of sporting venues and facilities available to the general public," Premier Li Keqiang said.
Highlighted as a milestone in the country's sporting and social development by the central government, the government is taking all actions to ensure its smooth execution. In an endeavour to promote awareness, excitement, and widespread participation of its citizens, a franchise forum with the theme "Inheritance and Innovation" was held at Beijing Shougang Park in early June where a new licensed product "the Golden Key" was unveiled.
The key is hand-engraved with pure gold. Only 1,000 of these items will be sold on the market.
The handle of the key is in the shape of a Chinese traditional Lucky Lock, with the emblem of the Beijing Winter Olympics in the middle.
The key exhibits China's world cultural heritage sites, including Zhoukoudian site, the Summer Palace, the Forbidden City, the Great Wall, the Grand Canal, the Temple of Heaven and the Ming Tombs, which aim to show China's splendid civilization to the world through the Olympic sports.
The licensing program plays a crucial role in the marketing project of the Beijing games, which is on a mission to publicize the Olympics, highlight the features of the host city and promote public participation.
The sale of franchised products has been one successful way of promoting the mega event across the country. Beijing opened the first seven stores selling licensed goods last year, offering a series of 140 kinds of memorabilia. And now this Golden Key is a part of the offering.
With these organised approaches, am sure Beijing 2022 is set to create new benchmark for winter Olympics.