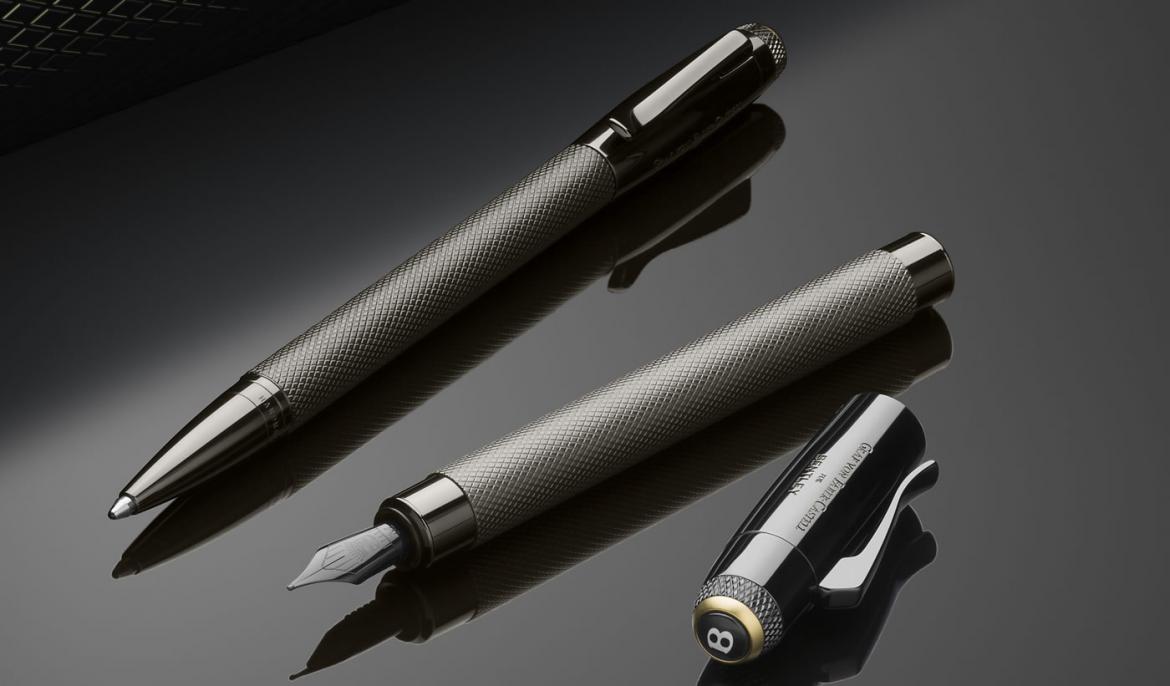 This summer, Bentley is celebrating 100 years since its founding in England where its goal at that time—and today—was to "build a fast car, a good car, the best in its class," in the words of its founder Walter Owen Bentley.
And as its centenary rolls around, formally beginning in July, a number of activities are in the works, not the least of which is the introduction of a watch, a pen and a diamond studded tome.
Every Bentley built in 2019 will feature a special "Centenary Specification" pack, including unique Centenary Gold badging, distinctive seat embroidery, unique tread-plates and other special details which identify each car as part of the celebrations.
The delicate gold details found on Centenary Specification cars have also inspired the special edition pen collection created by Graf von Faber-Castell to celebrate Bentley's 100-year anniversary.
This "Limited Edition Centenary" is the second pen range to be launched from the collaboration established in 2018 between the two famed luxury brands from Stein, Bavaria, and Crewe, Cheshire.
The Graf von Faber-Castell Limited Edition Centenary range of luxury pens include unique features that clearly make it part of the Bentley anniversary celebration.
The diamond-quilt pattern on the black PVD-treated metal barrel, the distinctive knurling and the Bentley "B" on the cap crown—further adorned by a golden anniversary ring—are just some of the elements that set apart the Centenary range of fountain pens, rollerball pens and ballpoints.
The fountain pen offers four nib sizes: fine, extra fine, medium and broad. The pens are priced between $545 and $660. These writing instruments will be available worldwide in Graf von Faber-Castell stores, department stores and specialist shops, online and in selected Bentley retailers from July 1 2019. In September this year, the "Graf von Faber-Castell for Bentley" collection will be expanded to include another extraordinary series of writing instruments.