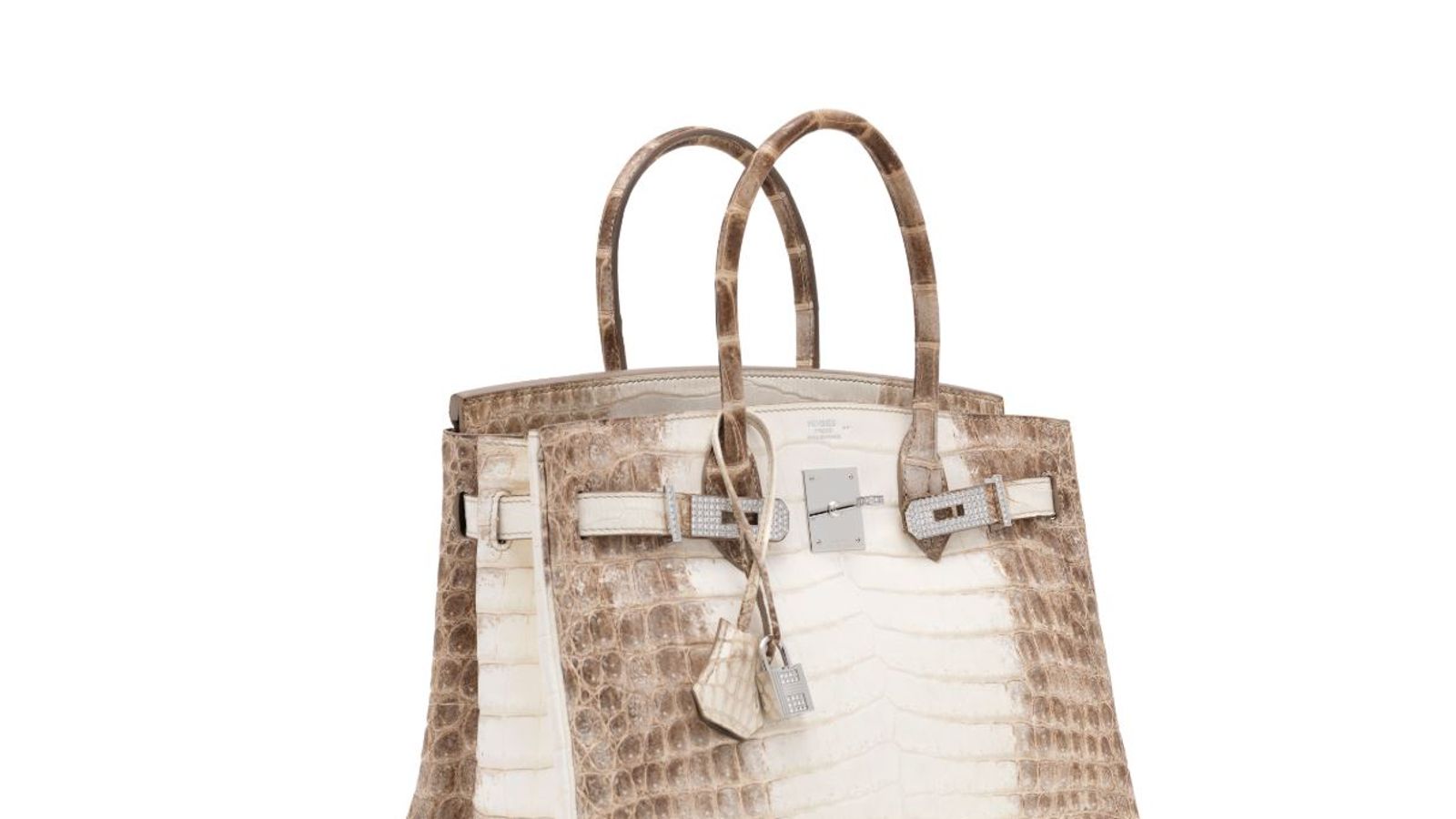 Nita Ambani's multi-million Birkin bag goes viral.
The Ambani family is behind the oil-to-telecom conglomerate Reliance Industries. The company's chairman and largest shareholder is Mukesh Ambani, the richest man in Asia, who is worth an estimated $50 billion, according to Forbes. That makes him the 13th-richest person in the world.
Nita Ambani is the lady luck of Mukesh Ambani, and also the chairperson and founder of the Reliance Foundation.
The Ambanis are one family who has the power to change the mood of the entire nation. They are perhaps the only people whom nobody in this country has the power to say no to. Even the celebrities who are mostly private are seen in the functions hosted by the Ambanis.
From their high-end family functions to even the mildest shopping spree, it costs a million bucks to them.
Wife of India's richest man Nita Ambani is known for slaying her beauty every time she is snapped. Even at the age of 55, she can give actresses a run for their money.
Nita Ambani was recently snapped in London with the Kapoor sisters, Karisma Kapoor and Kareena Kapoor Khan.
The awesome sibling duo was in London for a mini-vacation and Nita Ambani was there to cheer for India during the on-going World Cup 2019.
A picture from the lunch outing of the trio had gone viral on social media, which Karisma herself had posted.
And now, netizens are raving about Nita Ambani's handbag which she was seen flaunting in style. Nita Ambani's Hermes' handbag, made up of Himalaya Crocodile Skin, is a rare handbag!
Hermes Birkin is one of the most popular expensive bag brands among the celebrities, and we can't help but get swayed by the one possessed by Nita Ambani.

It is reported that this rare handbag is laced with gold and diamonds was auctioned in the year 2017, and it became the most expensive bag ever sold back then!

According to christies.com, Hermès Himalaya Birkin Bag is considered the 'Holy Grail in a Handbag' collection. It has more than 240 diamonds on its 18-karat-gold hardware.
Back in 2017, the white Himalaya crocodile diamond style bag fetched $379,261 at auction with Christie's. With the deal, it became the most expensive bag ever sold, it was claimed.

The auction house had described the bag as "an exceptional, matte white Himalaya Niloticus crocodile diamond Birkin".
According to christies.com, the Himalaya Birkin is crafted from Nile crocodile hide. The mention of Himalaya does not apply to the origin of the bag, but to the gradation of the colour.
Named after the actor and singer Jane Birkin, Birkin bags are famous for their price tags and celebrity owners.
Nita Ambani's Hermes Birkin handbag is something every girl would dream to own one day, right? Share your views!