If you've got it, flaunt it!
That's exactly what the American rapper Cardi B doing – flaunting her wealth. She has got her infant daughter diamond bracelets and a pair of diamond earrings worth $80,000. Now you'd ask how the hell the world knows about it? Well, Well, it came straight from the horse's mouth! She took to her Instagram to brag about it.
The 26 years old rapper posted a picture of baby Kulture Kiari wearing one of the expensive new bracelets. Kulture is Cardi B and Migos rapper Offset daughter.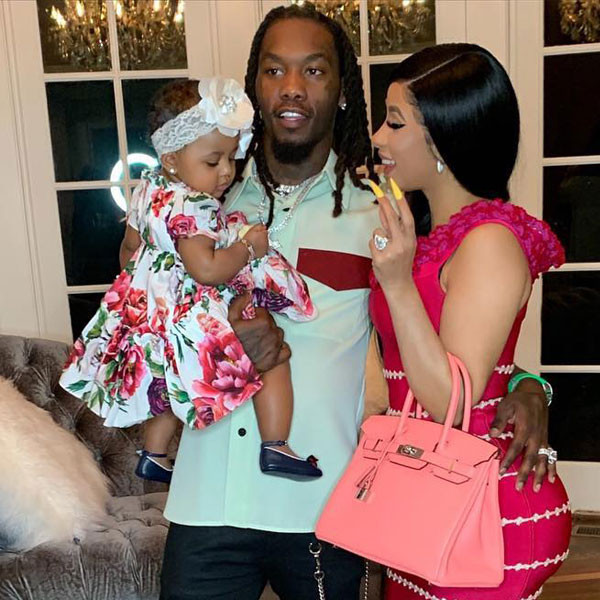 Cardi B captioned the since deleted photo as: "Everything will be ready at 3, bracelets are comin out cuteeee and changed the setting to the studs with the bigger pair, send ur guy at 3 also pls call Linda and tell her to wire the 80k, I just spoke to her she needs ur approval."
She further wrote : "Just spent a bag on my daughter, you know a bad b***h gonna spoil. If I'm iced out my daughter gotta be too. YEUP IM BRAGGING CAUSE I BUST MY A** TO DO SOO."
The 'I Like It' hitmaker then shared a quick video of Kulture wearing one of the bracelets as she enjoyed a snack on her Instagram Story, which stays active on the site for just 24 hours.
The rapper's opulent buy comes after she spend Mother's Day with her daughter last month, despite previously lamenting the fact that she was booked to play a show in South Carolina.
Cardi B had her own share of highs and lows in life which she faced with remarkable strength.
If you've ever dropped by Cardi B's Instagram page, you know it's an entertaining amalgam of gorgeous selfies, self-promotion, music snaps, the occasional meme, and of course her trademark epic rants. She's been on the platform since 2013, throwing shade, dropping bombs, and always seemingly outdoing herself.