If you're a die-hard Steve Jobs fan, Russian luxury brand Caviar has a treat for you. There's no iPhone without Steve Jobs, and Caviar has put Jobs all over this iPhone. It's a special edition iPhone 11 Pro, which reminds you of the first iPhone from 2007.
What makes it even more special is the design at the back with Steve's famous turtleneck, which he wore at all Apple events. It's been done by artist Issey Miyake. The lower part of the phone carries the signature of the tech legend on it.
Apart from the inculcation of Steve Jobs, this is pretty much your regular amazing iPhone 11 Pro, with a fabulous camera and the best battery life. The main element of the model is the titanium.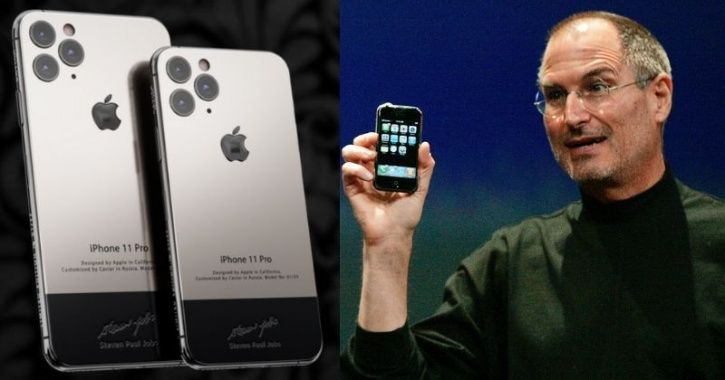 Only 99 pieces of this phone will ever be made. If you're that much of a Jobs enthusiast, you can buy it off the Caviar website, before the pieces run out. The price starts from $6700 for 64 GB and goes up to $7870 for the 512 GB Max.
Many brands love experimenting with iPhones, and we're not complaining at all. Caviar had also come up with a version of iPhone tourbillon, which we loved. They had also made gold-plated iPhones with faces of US presidents. Aurum, another luxury brand had released a special edition gold-plated iPhone.