Samsung, the South Korean company is best known for its innovation. And this time it's its new customisable "BESPOKE" refrigerator range.
Samsung launched Project PRISM, or what it's calling a "new era of customized home appliances." The first product in its line of personalised home appliances is BESPOKE, a refrigerator for which users can choose the material, colour, size as well as other features.
The BESPOKE refrigerator first showcased at the Samsung Digital Plaza event. The name BESPOKE has a clever double meaning, playing on the word for 'custom-made' and a combination of 'be' and 'spoke', highlighting the role the voice of the user has in its creation.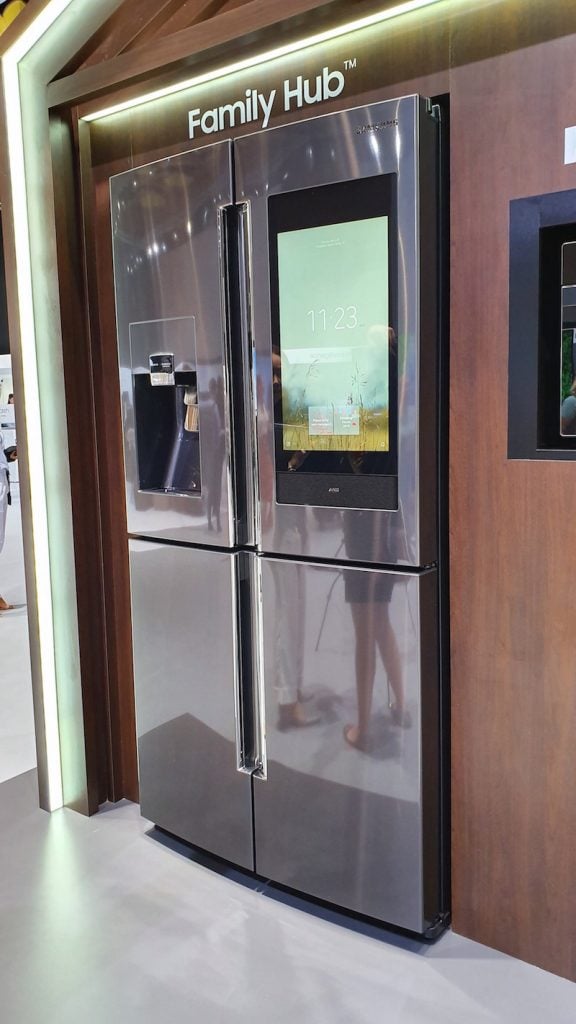 The range is a stark change from the design of its high-end-tech refrigerators like the Family Hub range with integrated Bixby and Family Board front display, set to hit Australian shores soon.
The BESPOKE line is built to accommodate what Samsung Electronics CEO Hyun Suk Kim calls a growing trend among millennials to value personal tastes first and foremost.
"With Project PRISM, we are reflecting this trend, and hope that Samsung can become a prism-like medium, able to reflect each and every colourful consumer lifestyle," noted Kim.
Able to fit naturally into whatever home space the customer has available, the BESPOKE refrigerator comes in 8 sizes; 4-door freestanding, 4-door "kitchen fit", 2-door BMF (upper refrigerator and lower freezer), 1-door refrigerator (24 inches), 1-door freezer (24 inches), 1-door kimchi refrigerator (24 inches), 1-door (alternating temperature, 18 inches) and kimchi plus.
There are nine bold colour options including navy blue, mint, pink and coral, and customers can choose between three different door texture options. This enables the gadget seamlessly fit with any home décor.
The USP of this gadget is that it fits to different lifestyles – from a one-person household to a double income family household.
The price point and other specifications are yet to be shared by the company.
This BESPOKE refrigerator is the first product in Project PRISM. It encourages customers to think out-of-the box, and set to take home appliances to the next level – beyond the traditional spaces within the home.