Iconic Slayer guitarist Kerry King just joined the roster of artists for Dean Guitars. And the two have already come up with the USA Kerry King V Limited Edition, a V-shaped mahogany instrument that is to die for. King is one of the true legends of the thrash/punk metal scene, and this guitar in his signature style will be a treasured item for any fan.
It has a mahogany body, with a beveled maple top, Kahler KFK bridge, Floyd Rose R2 nut and Grover tuners to make this thing an absolute divebomb machine. There's also a Sustainiac pickup in the neck position and an EMG 81 with PA2 Preamp Booster at the bridge. The body has a black satin finish with a gloss red cross design and matching headstock.
Kerry said, "I'm super stoked to be part of the Dean Guitars family. This has been an insane long time coming! Together we're going to create some amazing guitars that Dean, SLAYER and Kerry King fans will be as excited as I am to play them. It's gonna be a wild ride for years to come!"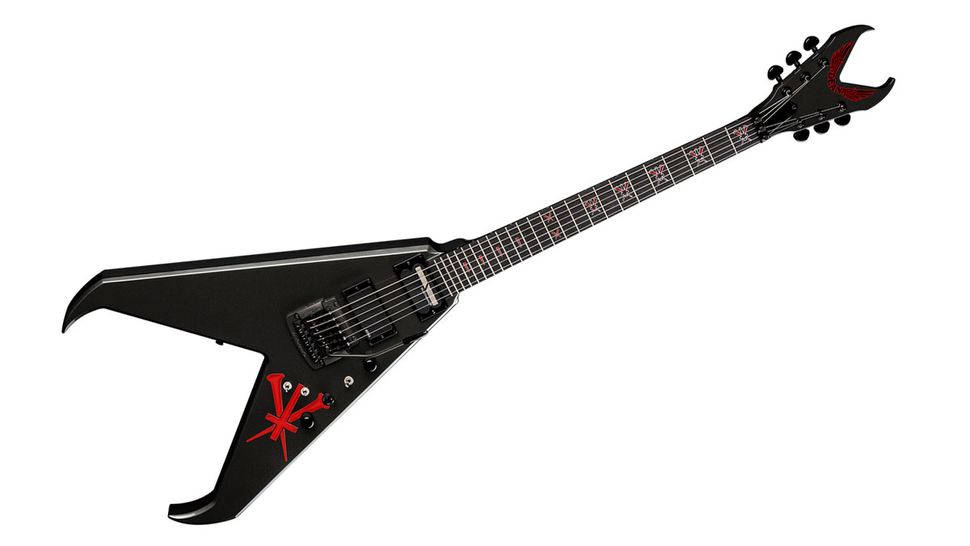 If you're thinking of getting your hands on these strings, you better have $8,666 to shell out. Only 50 models are being made, so these guitars will turn into a real collector's item in the years to come. If you want to know more about this instrument, visit this link.