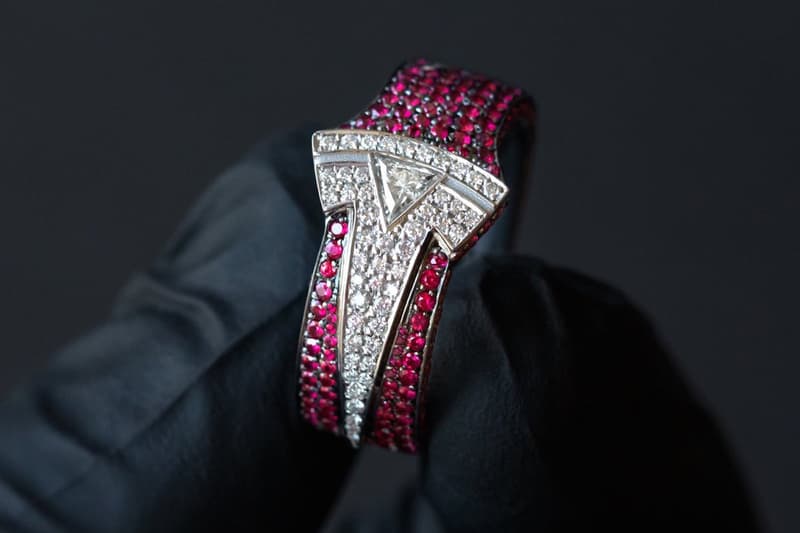 For all the fans who have unbridled love for electric cars and Tesla, here's Ben Baller's tribute to the brand. He has launched 1 of 1 custom diamond and ruby Tesla ring.

If there is one attribute that Elon Musk is known for, it is his relentless drive and his refusal to give up. Musk has taken many risks in the past, and he continues to do so to this day. Tesla has been disrupted in the industry over the years, and a lot of it was due to Musk's bold approach and tendency to take high-stakes risks.

Ben Yang, better known as Ben Baller, is a musician, actor, and jeweller. Known for creating striking, bold jewellery under his brand — Icee Fresh Jewels — Ben has created numerous diamond-encrusted pieces for a long list of celebrity clients, including Kayne West, Drake, Snoop Dogg, The Black Eyed Peas, Mariah Carey, and Joel Madden.
In a post on his Instagram, Ben showcased the custom on-off Tesla ring that he is giving as a present to Elon Musk for the holiday season.

Dear @elonmusk
Please accept this 1 of 1 custom Diamond and Ruby #Tesla ring for being an inspiration to me and my best friend Paul. FYI both of us own @tesla Model X P100D's and both of us appreciate what you've done for Americans and the 🌎 🙌🏼 pic.twitter.com/gkyscIO0Ky

— BEN BALLER™ (@BENBALLER) December 21, 2018
Ben's "1 of 1" Tesla ring features a lot of his trademark design elements. The ring itself is made of platinum, and it is covered by round, brilliant white diamonds and rubies. The focal point of the piece — a Tesla logo — even features a rare, trillion-cut diamond. A series of diamonds also spell out the electric car company's name.
In the description of his social media post, the jeweller notes that he is giving the ring to Musk because the CEO is an inspiration to him and his business partner, Paul Wall. Perhaps most importantly, Ben stated that he salutes Musk for putting it all on the line instead of retiring comfortably after he tasted success.
The one-off Tesla ring is valued at around $40,000. Elon Musk has reportedly accepted the unique gift from his fan, Ben.