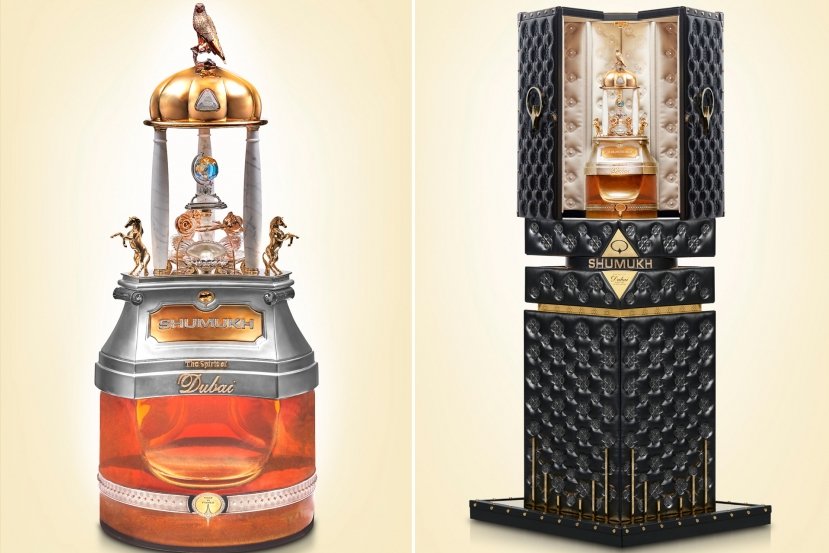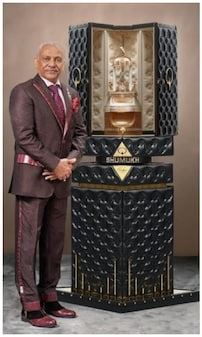 Dubai has created a furore by launching the world's most expensive Perfume. Over the years, Dubai has become synonymous with luxury and flashy display of wealth. With the world's tallest, largest and flashiest, it always thinks big.
Dubai is now home to world's most expensive perfume – the 'royal' perfume Shumukh, unveiled by The Spirit of Dubai by Nabeel. Embellished with jewels it costs a whopping $ 1.29 million, and the luxurious bottle 1.97 meters tall.
According to the man behind the new perfume, Asghar Adam Ali, chairman and master perfumer at Nabeel Perfumes Group Companies, Shumukh is homage to "the spirit of Dubai."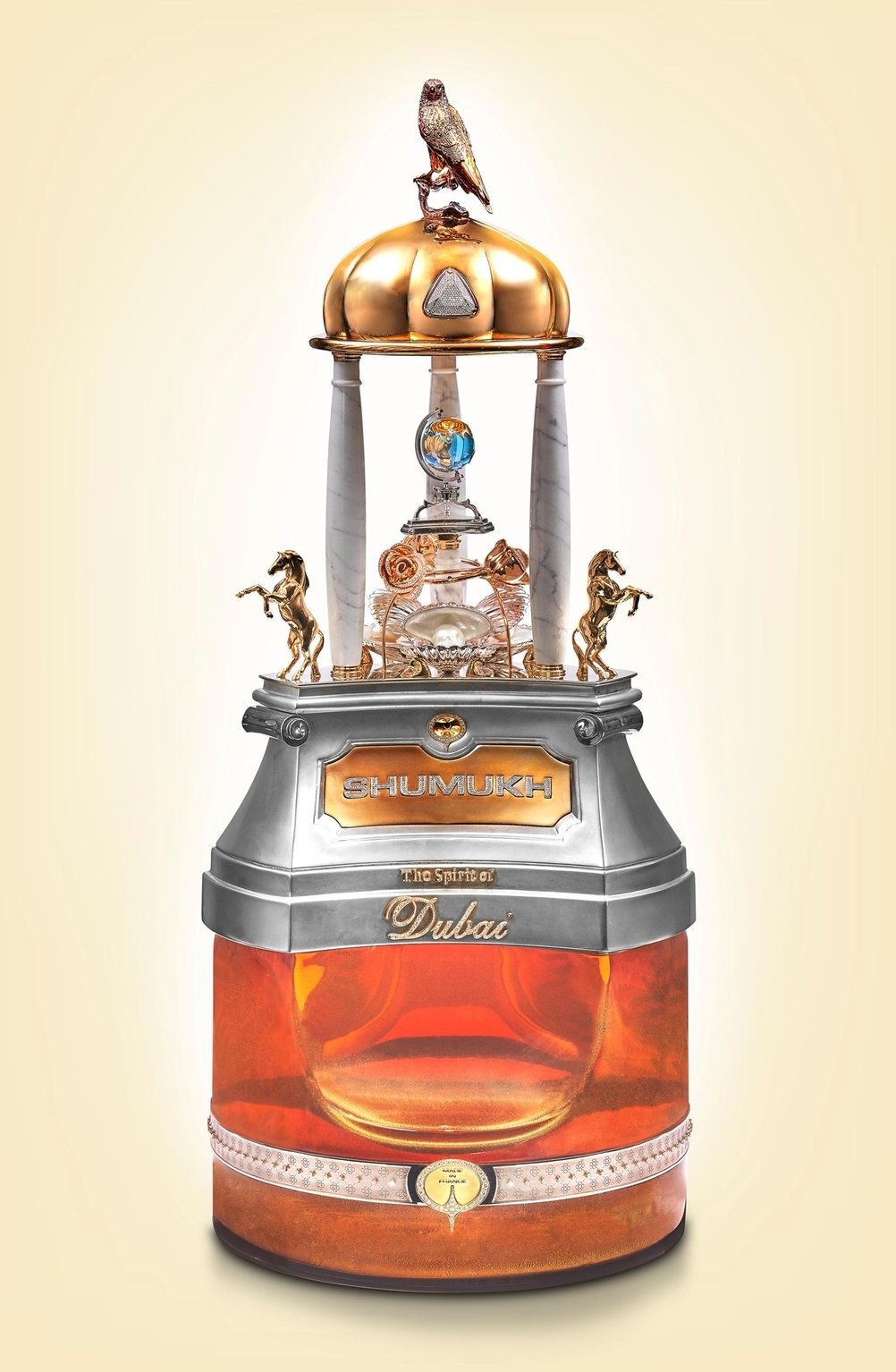 Adorned in topaz, pearls, 18 karat gold and pure silver, SHUMUKH – which means 'deserving the highest' in Arabic – pays tribute to the "The Spirit of Dubai" by showcasing the seven key elements of pearl diving (Durra), falconry (Baz), Arabian horses (Abjar), roses (Narjesi), luxury (Haibah), Arabian hospitality (Diwan), and Dubai's stature as a 'city of the future' (Aamal), which modelled in gold and silver, and ornamented with the highest quality VVS diamonds and precious stones.
I'm sure many of you like me would be wondering what the fragrance of the world's most expensive perfume smells like? Well, it's a combination of sandalwood, musk, Turkish rose, Patchouli, Ylang-Ylang, and Indian Agarwood. Worn by both men and women, it's estimated to last on the skin for more than 12 hours and up to 30 days on fabric.
The Spirit of Dubai just launched #SHUMUKH the world's most expensive perfume bottle and two times holder of @GWR for the most diamonds on a perfume bottle & tallest remote controlled fragrance sprayed bottle exclusively at #TheDubaiMall, Fashion Avenue as part of ART+ series. pic.twitter.com/zh7c8aHggt

— The Dubai Mall (@TheDubaiMall) March 14, 2019
Take a closer look at Shumukh!
Everything about the world's most expensive perfume is exclusive and extravagant. Its bottle crafted with 3,571 diamonds, topaz, 18 karat gold and pure silver.
A product of The Spirit of Dubai Parfums designed by Asghar Adam AIi. He said, 'With a history of passion for perfumery that has spanned 47 years and a keen eye for jewellery design, my dream was to bring to life a 'history in the making' concept with innovation at its core'. He further added 'My vision was not only to capture Dubai's persona in one monumental piece of art, but to also create a fragrance that embodied the pinnacle of luxury in the world of perfumery.'
Shumukh's exclusivity further lies in the fact that it is the only perfume that has bagged two Guinness World Record titles, including 'Most diamonds set on a perfume bottle', and 'Tallest remote controlled (RC) fragrance spray product' making it one of the world's most expensive perfumes. It is being exhibited at Fashion Avenue at the Dubai Mall until March 30. Go, grab one of the world's most expensive perfume for you online or offline from the nearest store.