Gin lovers swear by the goodness of the clear alcohol. And no one understands it better than Edinburgh gin. Christmas is around the corner, and you might want to keep your gin under lock and key in case your visitors steal it.
Don't worry, it's not just the safe that's on sale. In each safe box comes a bottle of gin, with a range of flavours like Classic, Rhubarb & Ginger, Lemon & Jasmine or Bramble & Honey. We hope you're good at riddles though, because to unopen each box, you have to solve a riddle that will unlock it.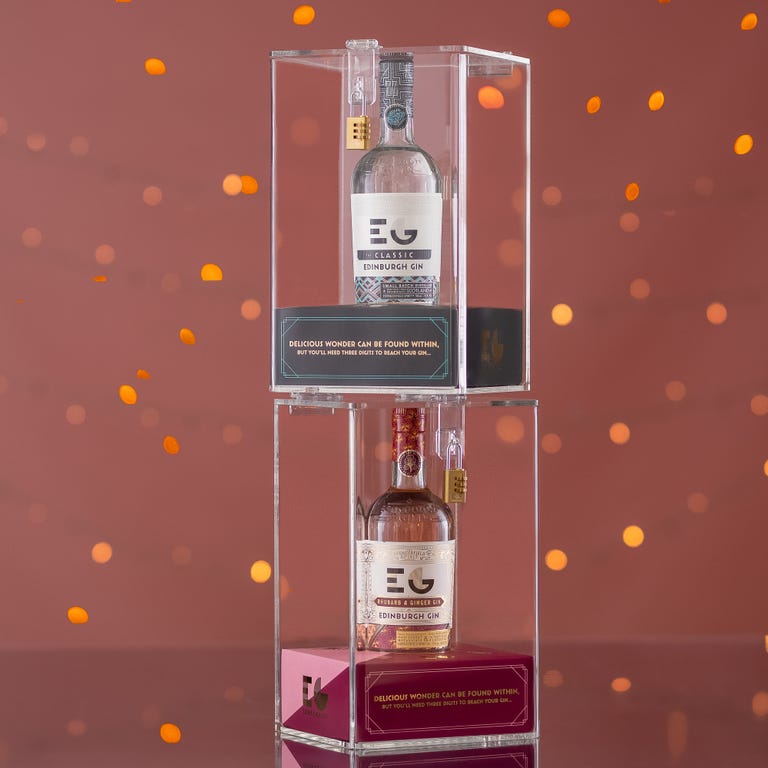 Neil Moffat from Edinburgh Gin said, "Given Christmas is the most wonder-filled time of the year, we wanted to bring some of our own distinctive magic to the concept of gift wrapping with our gin safes. Designed with the ultimate gin fan in mind, they'll be able to see the reward that's waiting for them, but they'll need to have a little fun first to unlock the wonder within."
These bottles are available on the Edinburgh Gin site. They are 70 cl bottles, and cost £50 each. The answers to the clues are known only to its makers, so this is a real treat for customers who also love puzzles. Once you have unlocked the box, you have your very own private gin storage for life. And the smug satisfaction of having solved the riddle.