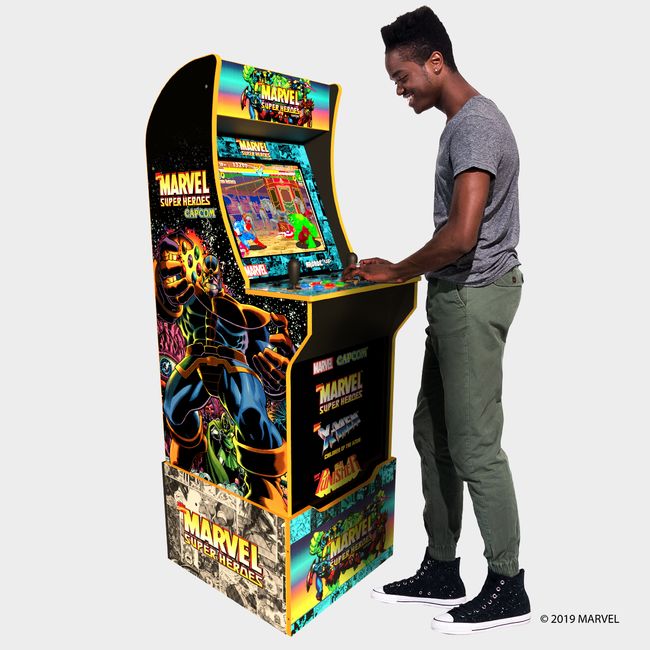 Arcaders, assemble!
Game cabinet production company Arcade1Up has teamed with Capcom and Marvel for a special limited-edition arcade machine of Capcom's Marvel Super Heroes, the superhero fighting game that originally debuted in 1995, to celebrate the 80th anniversary of Marvel Entertainment.
Only 8,000 of the new, full-size cabinets will be available for purchase through Arcade1Up's website. They are retailing for $399.
The machine features exclusive artwork and a light-up marquee, as well as a full button and joystick layout. In addition to Marvel Super Heroes, the cabinet will include two additional games, X-Men: Children of the Atom (1994) and The Punisher (1993). Presales for the machine are currently open.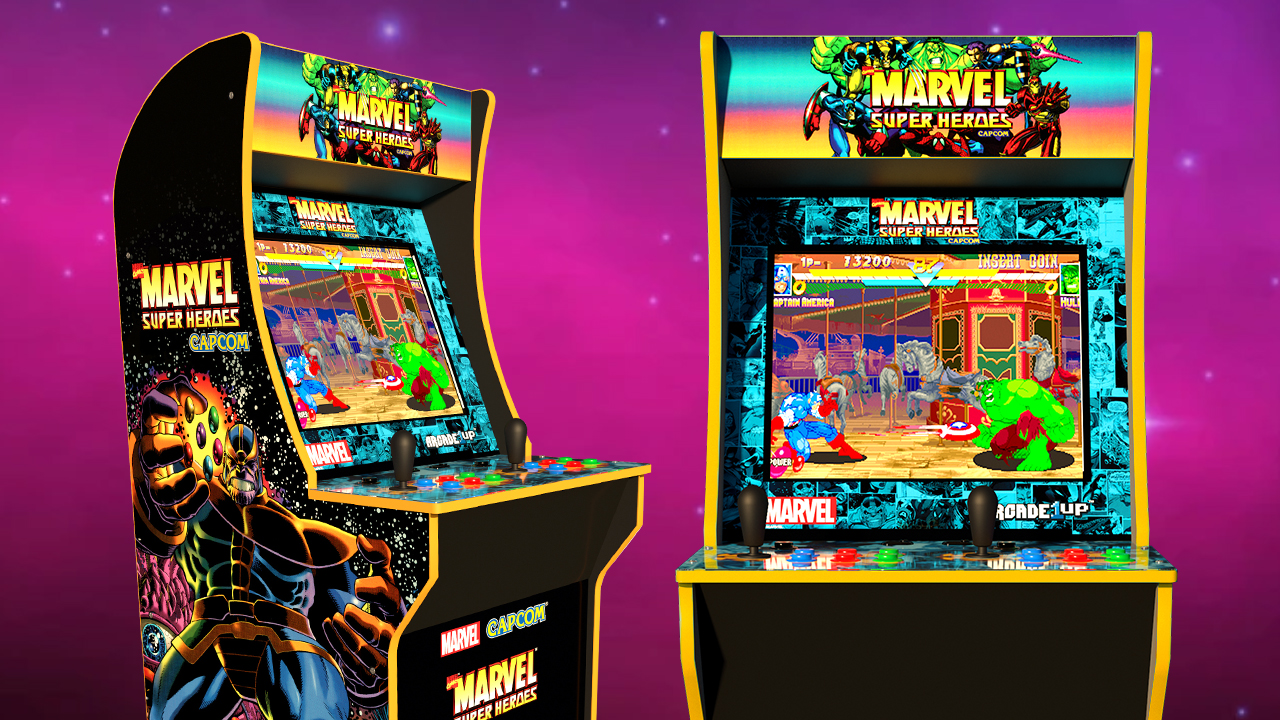 The limited edition will have a devoted "riser," which will bring the machine's height up about a foot. Fans can get a look at this cool design. Its artwork is similar to that of the original arcade game, with a number of Marvel characters pictured. The game will also come with a Marvel certificate of authenticity, as well as dual speakers for stereo sound and custom cabinet trim.
"We wanted to provide our hard-core fans with something special to celebrate Marvel's birthday," said Scott Bachrach, CEO of Tastemakers, LLC, Arcade1Up's parent company.
"With the excitement around our recently announced Marvel cabinet, we wanted to provide our hardcore fans with something special to celebrate Marvel's birthday," explained Tastemakers CEO Scott Bachrach in the press release. "We could not be happier with having a licensing partner like Marvel, which has been driving the world of pop-culture to new and exciting territories for the last 80 years."
Arcade1Up offers a number of other cabinets from such popular arcade games as Mortal Kombat, Rampage, Pac-Man and Space Invaders, among others.
This fall, the company also plans to introduce two other new cabinets, Konami's Teenage Mutant Ninja Turtles and Atari's Star Wars.