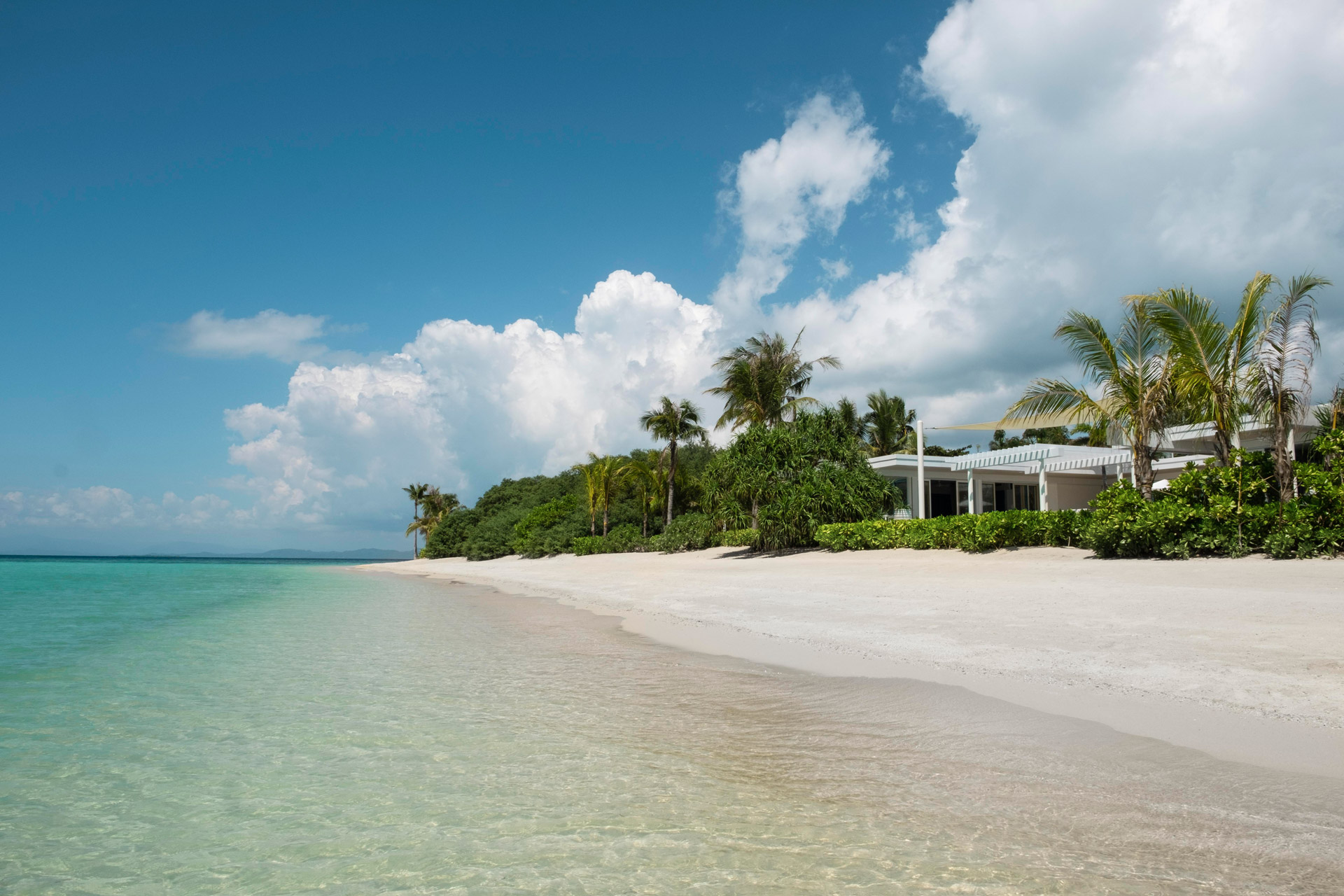 A change of place can give you a wonderful reprieve and stimulate your senses that can help to rejuvenate your spirit and promote relaxation and fun. A vacation is incomplete without a wonderful stay experience.
A stay at an all-inclusive resort is a great way to ensure the most relaxing, nearly stress-free travel possible. With everything you need to enjoy a fabulous, unforgettable vacation right at your fingertips – without having to worry about emptying your wallet each and every time you want an exotic drink or to perhaps indulge in a spa treatment and activities like sea kayaking.
The epitome of luxury travel is staying at a fabulous hotel that is set on its very own private island. Banwa, a privately owned island in the Northern Palawan region of the Philippines is one of them. Costing a whopping $1,00,000 a night , it makes your stay a memorable one. The gateway to lush natural beauty, Banwa's resort makes it to one of the most expensive resorts across the globe.

The property is only available for exclusive use. But with a hefty price tag.


"There's a tiny corner of the earth, you won't find on many maps. Your own private world. Where time stands still. You are one with nature. Pleasure is infinite. Desires are anticipated. Senses are heightened. Every single moment is tailored to you. And one thing is guaranteed: Whether you come for celebration or sanctuary, the island will stay with you long after you leave." Says their website
The 15-acre island resort is located in the archipelago of Palawan. You can reach Banwa private island in a two-hour helicopter or seaplane ride from Manila.
The island has six beachfront villas ranging from one to four bedrooms, each with a private infinity pool and Jacuzzi. There are also 12 garden rooms and a top level residential suite. The Banwa private island can accommodate up to 48 people.

The kitchen is always open and is a feast for all the senses. Keeping up with the resort's moto of healthy eating leads to healthy mind, body and soul, the food served here are all organic in true sense – veggies from their organic farm and fishes caught from the surrounding Sulu Sea. The luxurious resort even makes its own honey. For all those wine lovers, the wine list has bottles costing as much as $36,000. But premium wines are not included in the resort rate, you pay what you consume!
Guests at the Banwa private island will never fall short of ways to gain wholesome experience. From indoor to outdoor games, they provide water sport opportunities too. To add to the fun is a short helicopter ride to the Underground River near Pureto Princesa which is one of UNESCO's New 7 Wonders of Nature.
After a decade of making, they have done a brilliant work. This resort is sure to leave a long lasting memory even after, making it one of the most expensive resort in the world.
With the ever growing hospitality industry, am sure there would be another luxurious resort in making to make it to the top of the list of being the most expensive one across the globe. But, until now it's Banwa Private Island in the Phillipines. Get more details from www.banwaprivateisland.com