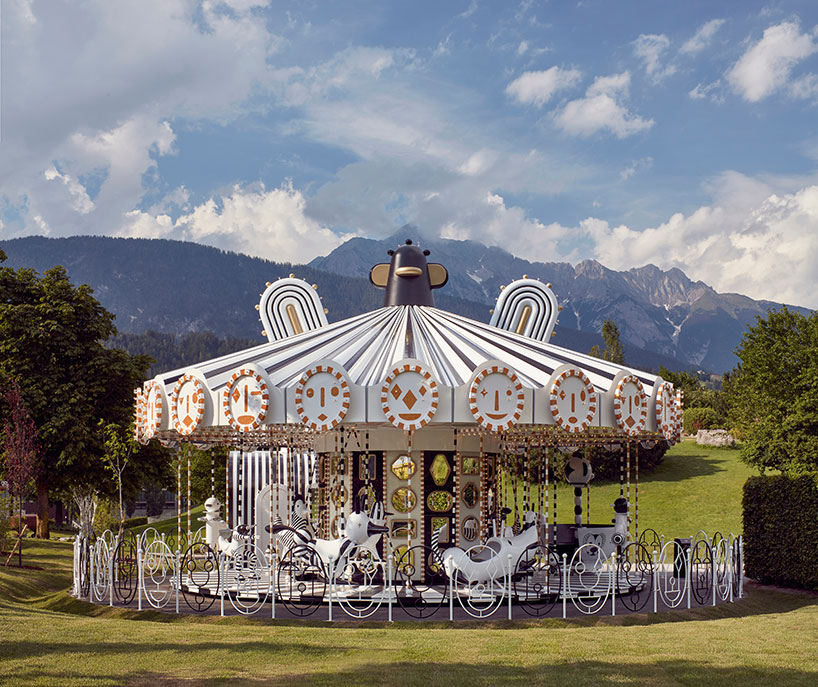 Swarovski and Spanish artist designer Jaime Hayon have collaborated for an interactive installation embellished with 15 million Swarovski crystals in Austria.
The fantastical, rideable, crystallized carousel is open to visitors in the gardens of swarovski kristallwelten (crystal worlds) in Wattens, Austria.
'The carousel provokes feelings of freedom and joy – it is an art piece in movement and a place where imagination starts,' Hayon says. 'I'm excited for people to be transported into this fairy tale.'
Jaime Hayon often works with wood, glass and pottery and is known for his use of bright colours, sinuous shapes and bold patterns. He opened his studio in 2000 and has since worked across a number of disciplines including product design, interior design and illustration.
Stories of magic and monsters, handsome princes and damsels in distress — fairy tales capture the imaginations of children around the world, opening their minds to the wildest of possibilities. To grown-ups, however, most fairy tales seem too unrealistic to hold any grain of truth. But perhaps that shouldn't be the case here at Crystal Worlds in Austria.
Spread over more than 6 meters high, the black-and-white 'carousel' sparkles with 15 million Swarovski crystals across 12 ceiling panels and 16 wall panels. It is lit with warm lightening to create a beautiful atmosphere. It seems as if turning fairy tale into reality.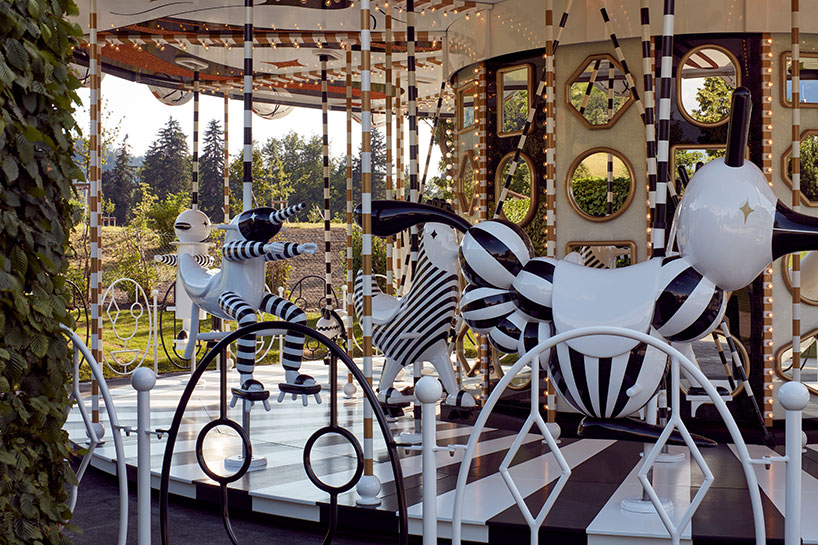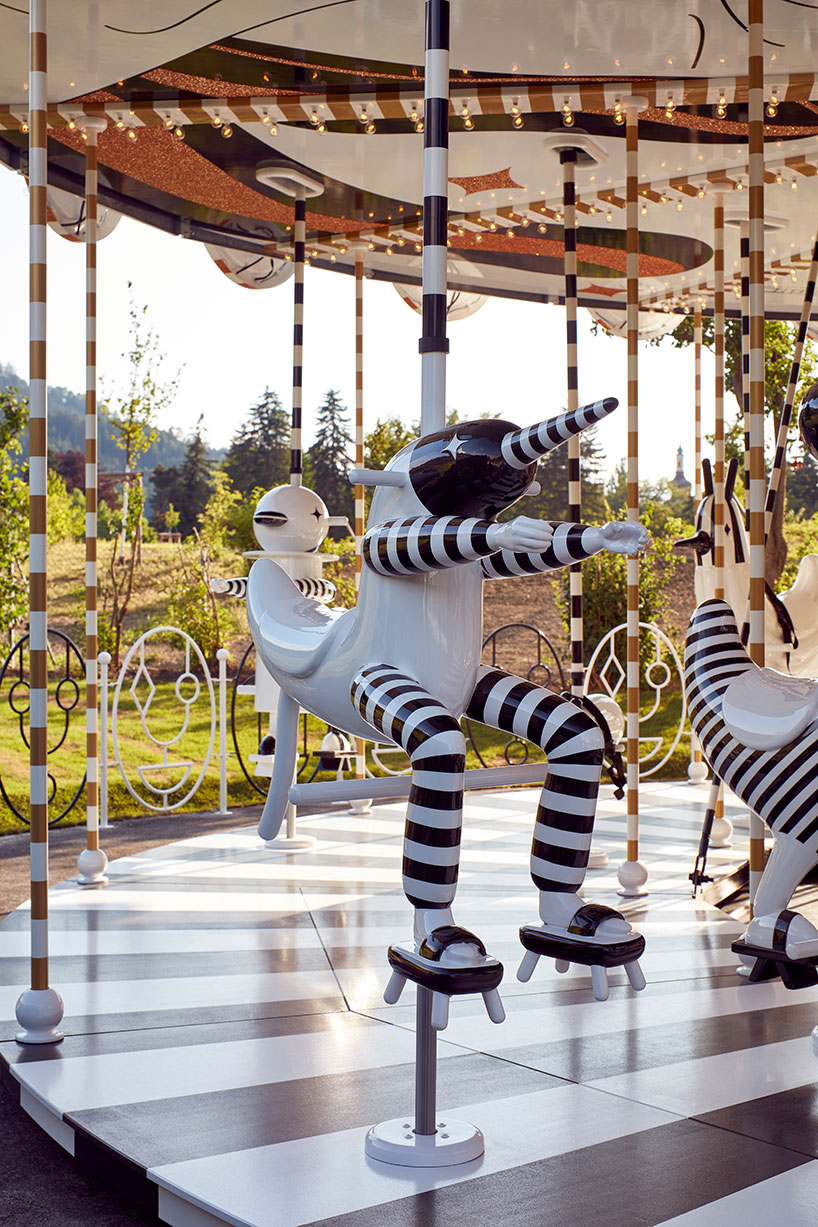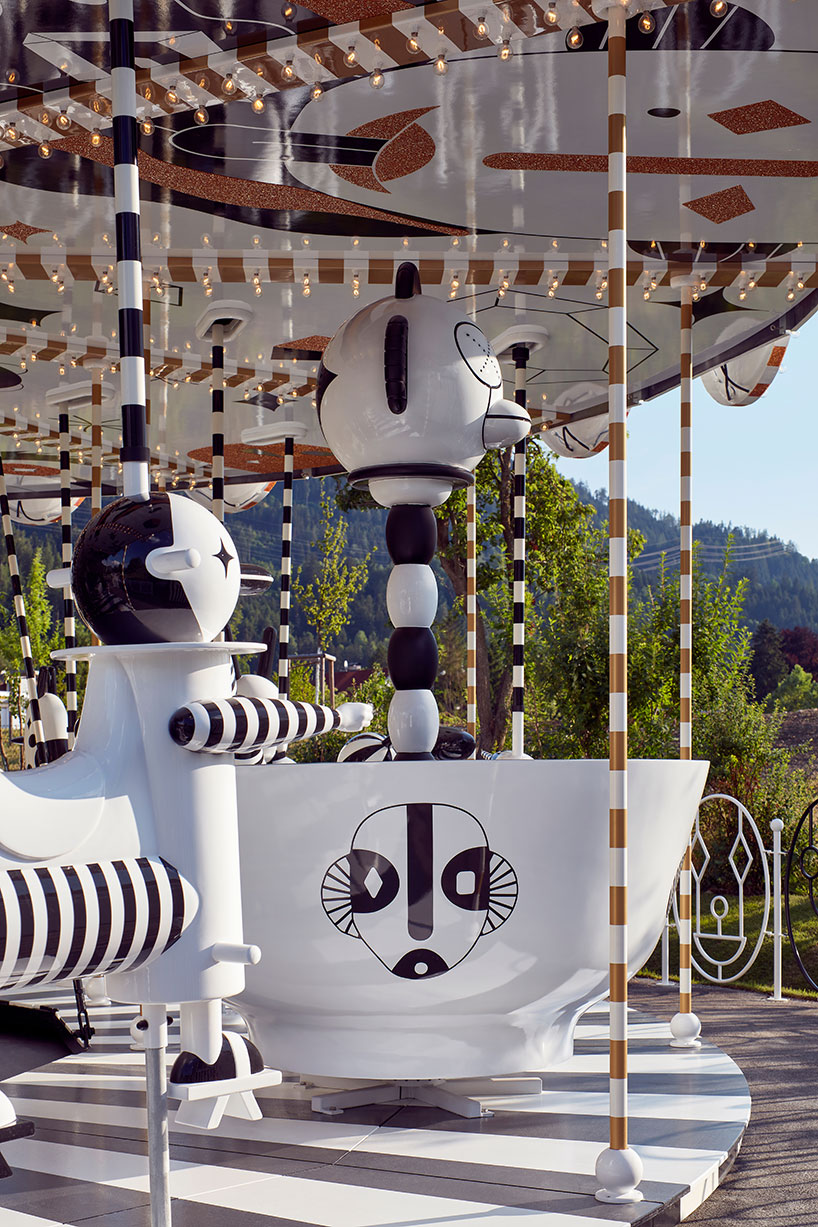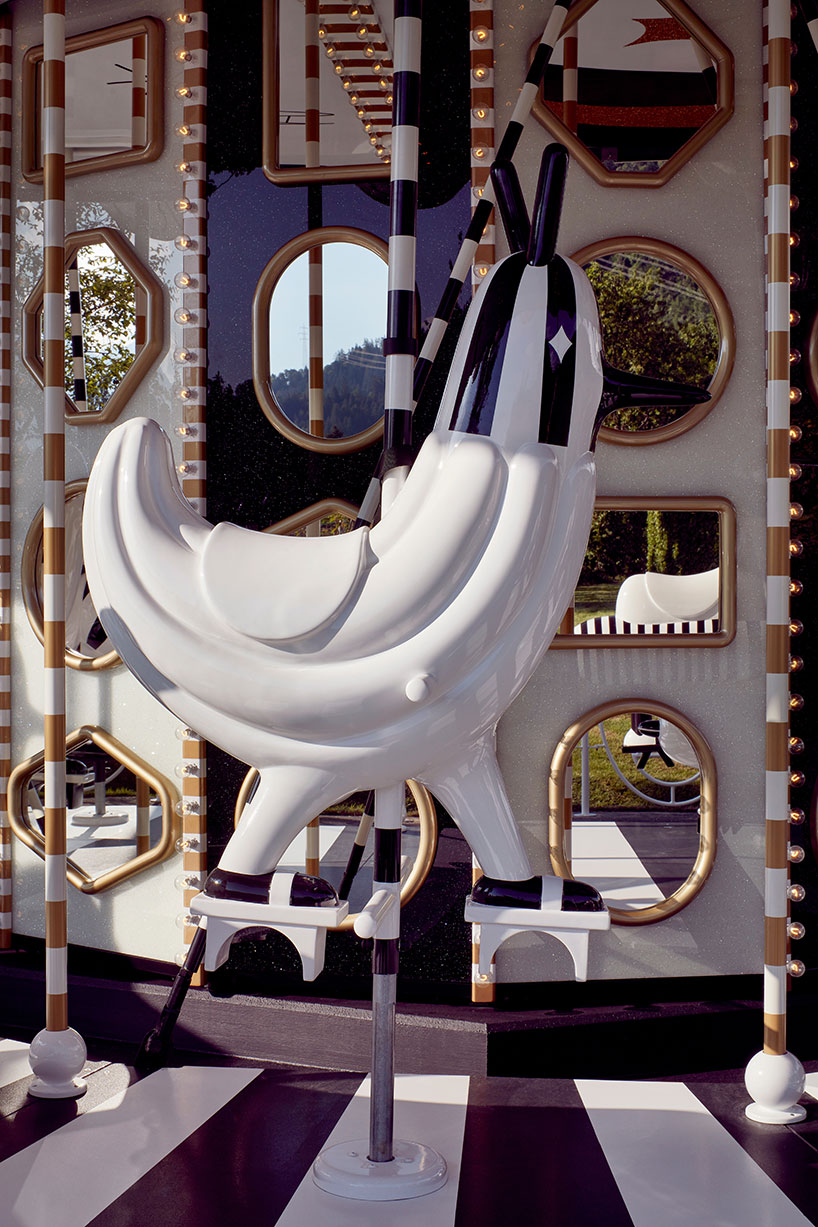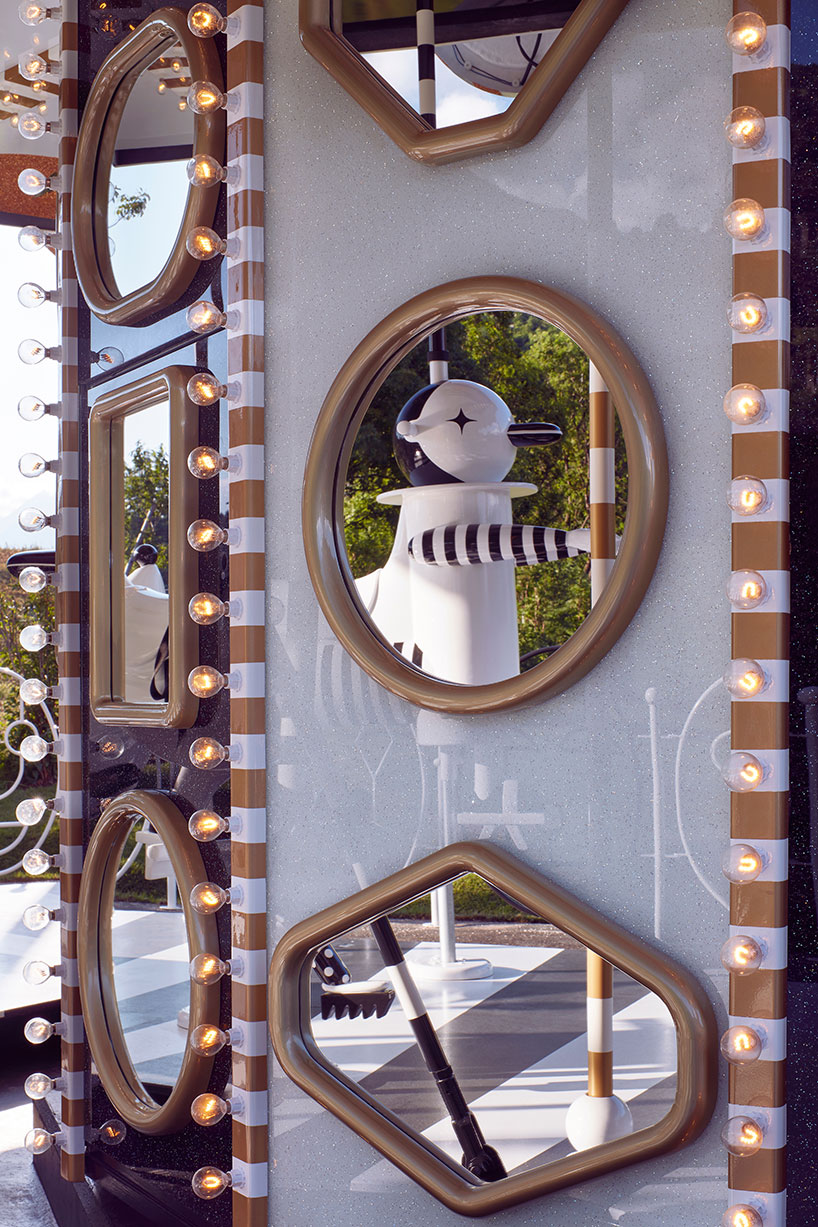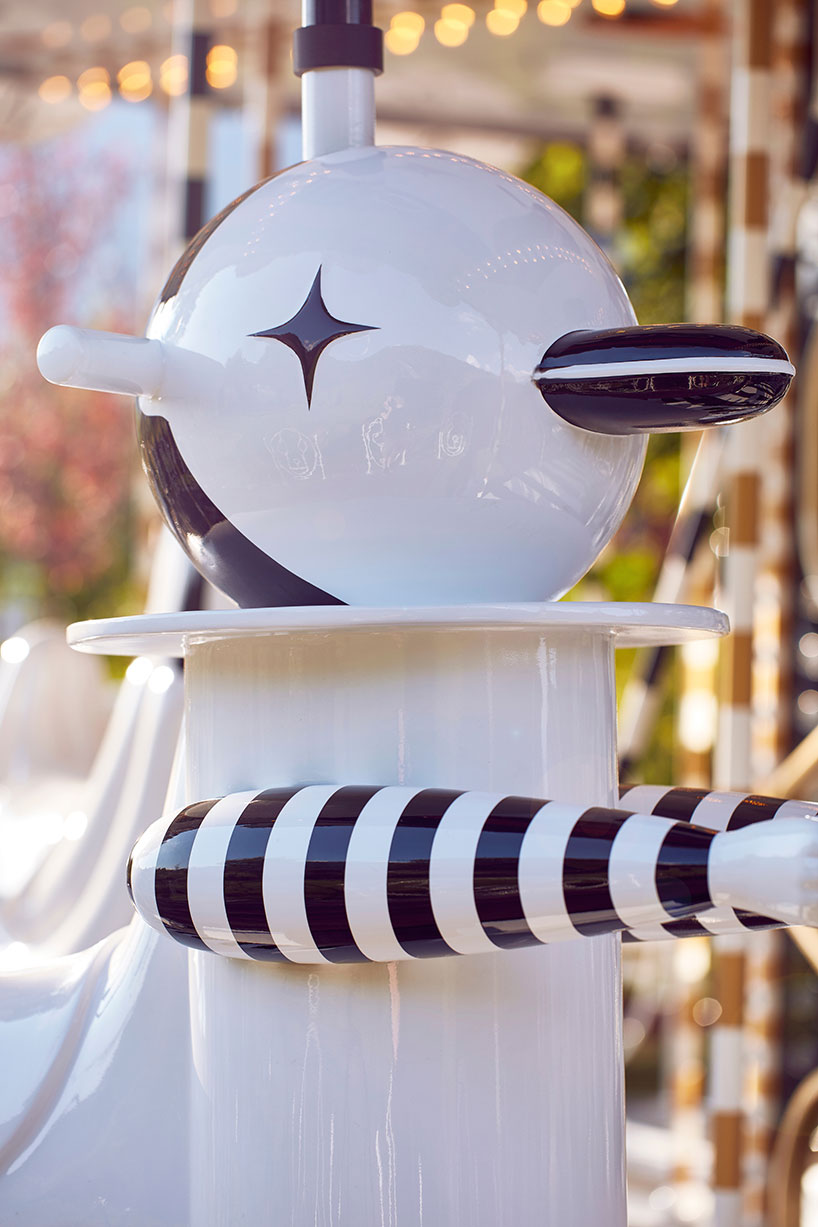 The Spanish designer drew inspiration from folklore and fairy tales to create the fantastical characters that act as the seats. The roof and surrounding fence have a series of playful faces that glitter in the sun and express the joy that carousel ride brings.
The shimmering carousel can accommodate 28 people of all ages. Hayon has been thoughtful to special needs people. The ride is designed with a space that can house wheelchairs.
The crystal worlds includes work by other famed creators like Cao Perrot, Fredrikson Stallard, Erwin Wurm, Bruno Gironcoli, Thomas Bayrle, Martin Gostner, Kwangho Lee and Alois Schild.
The glittering carousel is open to the public daily from this month.