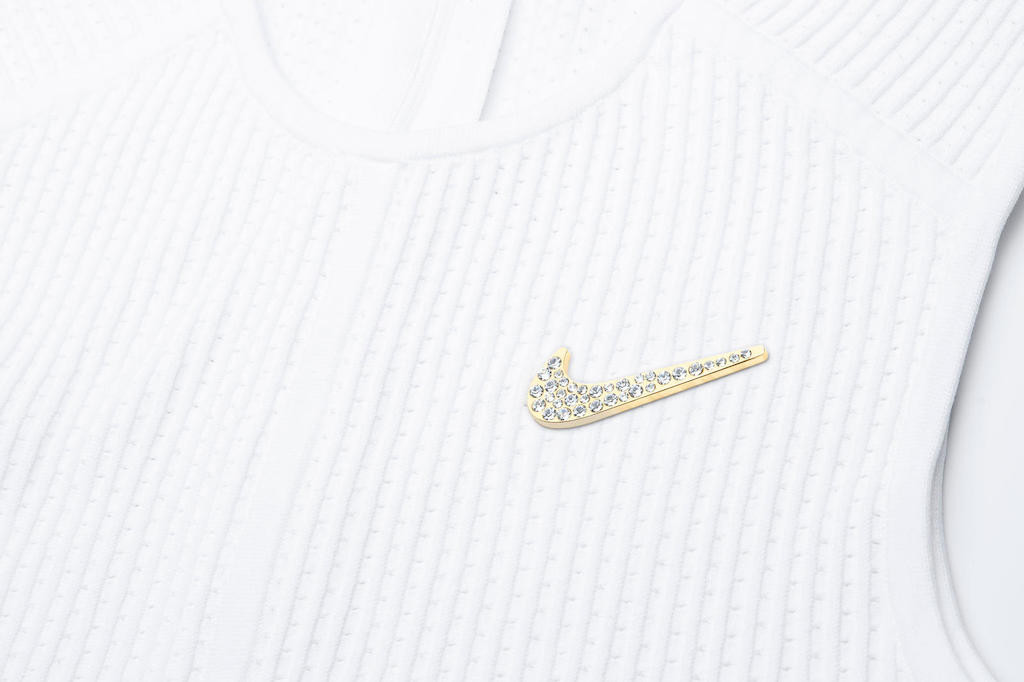 Serena Williams' illustrious career and strong personality always inspire tennis fashion designers. For the sport's most prestigious tournament in London the American 23-time Grand Slam champion will wear a knit-textured dress embellished with a sewn Swoosh brooch made with Swarovski crystals.
"Serena Williams will step onto the grass courts of London wearing a stunning white dress complete with sweater-knit textures. Just as prominent is an added element on the garment: A sewn Swoosh brooch made with Swarovski crystals." Says Nike's website
The brooch, nicknamed "The Broosh" is designed the shape of the Nike's logo – Swoosh. It is adorned with 34 Swarovski crystals which symbolises William's age when she won the Wimbledon women's singles in 2016.
"I also wanted her to feel like it was something her grandmother could have worn, but of course give it a modern spin and make it just right for Serena," says Abby Swancutt, Global Design Director for NikeCourt.

In addition to "the Broosh", Williams will wear a white, Nike dress manufactured from a knitted material, in keeping with the tournament's strict all-white dress code.  
This marks the first time the Nike logo is decorated with Swarovski crystals.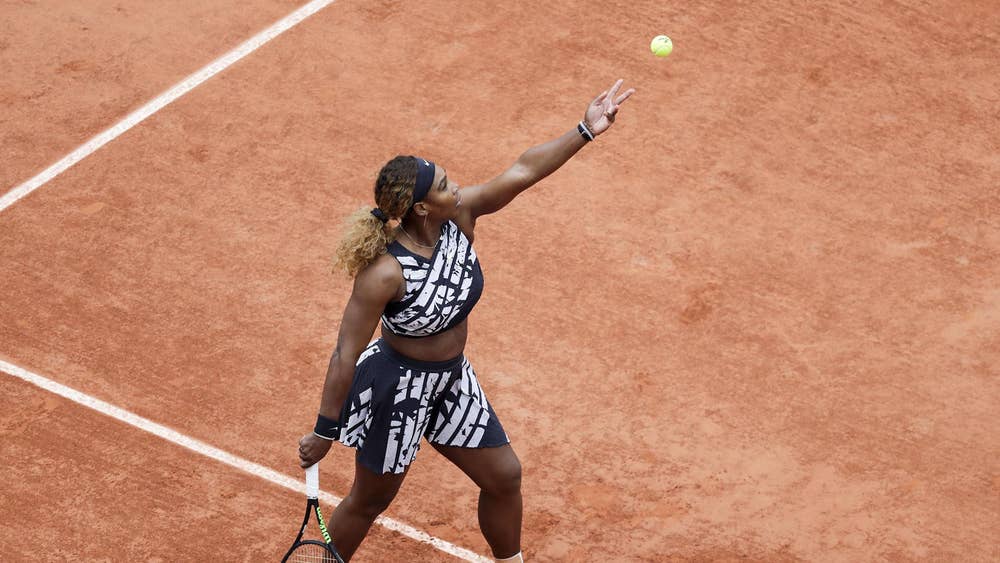 At last year's French Open, the 23-time Grand Slam winner wore a black and white Nike outfit. Designed by Off-White founder Virgil Abloh, the outfit comprised of a crop top, skort and netted midriff. The outfit she said made her feel like a "warrior princess."
It came with a cape emblazoned with the words: "Mother, Champion, Queen, Goddess," written in French, although the cape was taken off for gameplay.
However, three months later French Open president Bernard Giudicelli announced that participants of the tournament would no longer be allowed to wear outfits similar to the catsuit in order "to respect the game and the place".
Even though this is Nike's first Swarovski crystal Swoosh, the world's most famous crystals are not a new glamorous detail in women's tennis fashion — the freshest in my memory are Nike-sponsored Maria Sharapova's black and light pink lace dresses designed by Riccardo Tisci for the 2017 US Open.