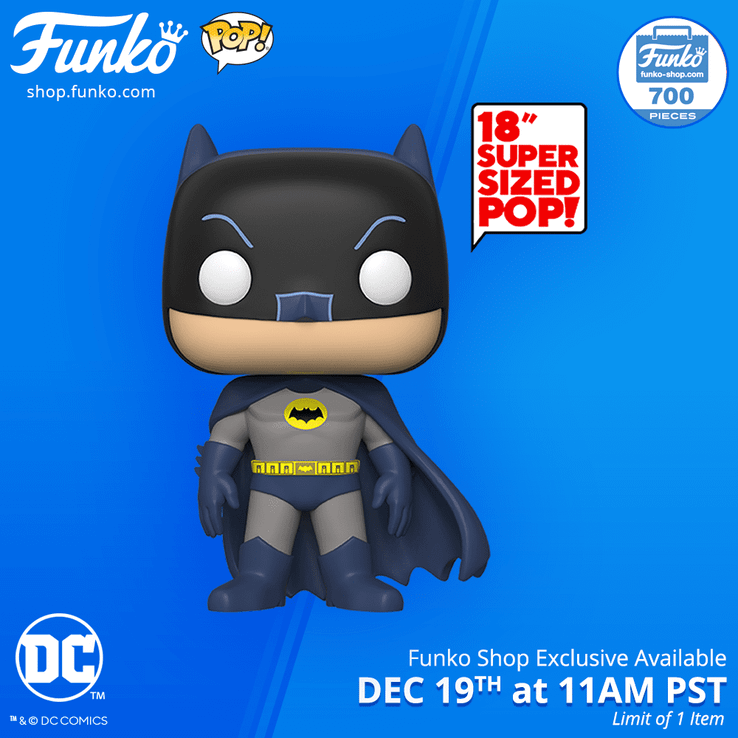 Batman turned 80 this year, and we have been seeing quite a lot of exciting new fan products to commemorate that. Funko had earlier released a larger than usual pop figurine. Now, fans can order an 18-inch Batman figurine that is based on Adam West's version of the Dark Knight.
In the 1960s, Batman's role belonged to Adam West, who played the Dark Knight in the ABC television series. He played Batman in the live-action television series that ran from 1966 until 1968 and which helped reinvent the character. He even reprised the role later. West passed away a couple of years ago at 88, after battling leukemia.
As for the collectible, it went on sale on December 18, and costs only $99.99. Only 700 pieces of it were made. But if you're thinking about getting one, unfortunately the website already shows it as sold out.
Interestingly, this figurine is not just a nod to Adam West's Batman. It also includes traces of George Clooney's reprisal of the role from 1997, and some other versions of the Dark Knight.