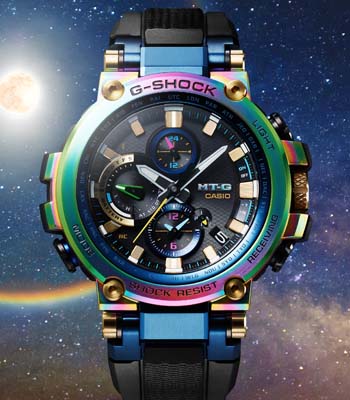 Casio is releasing the G-Shock MTG-B1000RB-2A to celebrate the 20th Anniversary of the luxury MT-G (Metal Twisted G-Shock) line of men watches featuring cases made of eye catching rainbow bezel.
Take a look at the video showing G-shock's toughness

Casio's shock resistant G-SHOCK watch is synonymous with toughness. These watches are immune to these basic 7 elements; electric shock resistance, gravity resistance, low temperature resistance, vibration resistance, water resistance, shock resistance and toughness. The watch is packed with Casio innovations and technologies to protect the timepiece from any shock.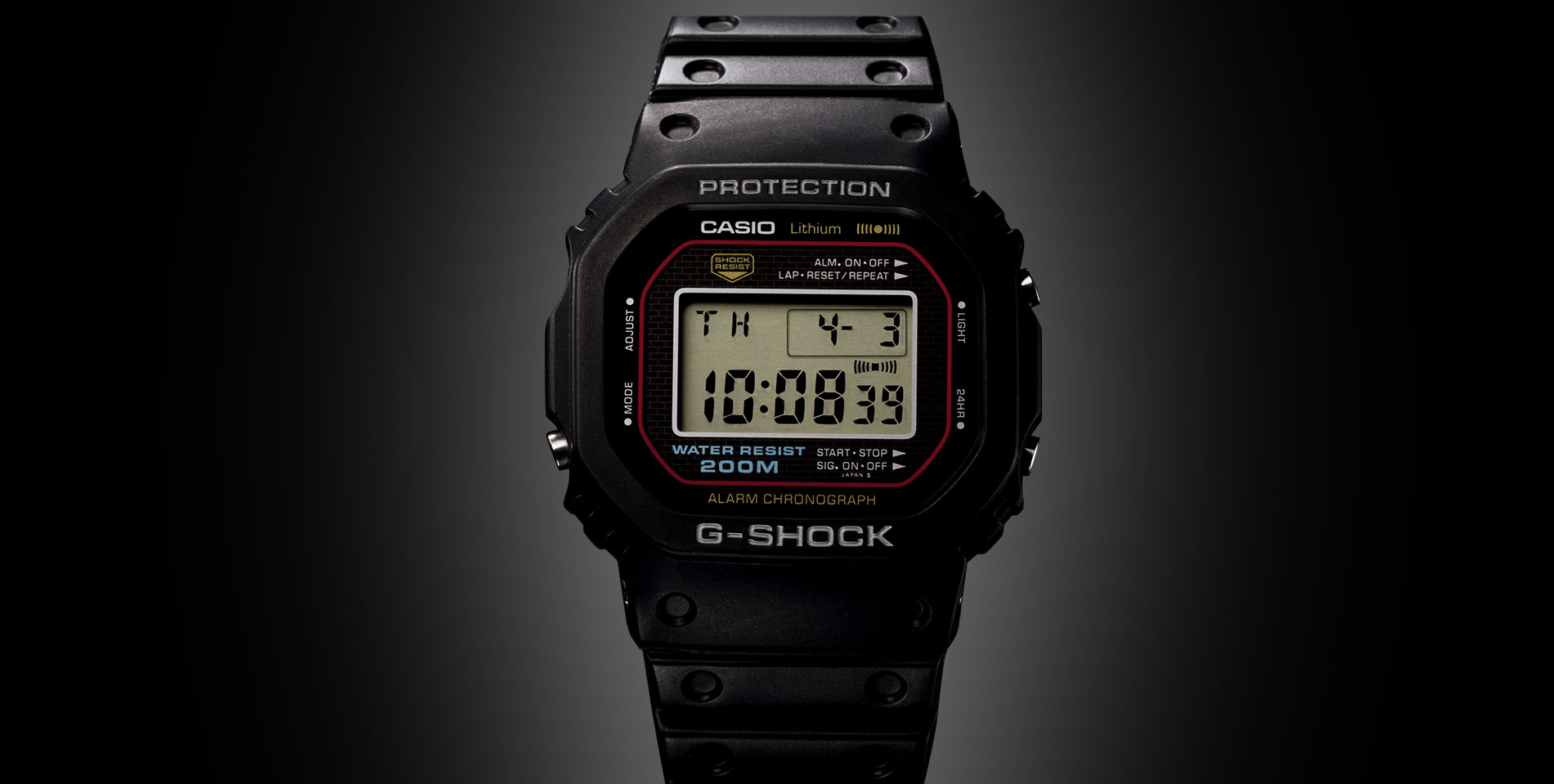 G-shock's first MT-G watch was the analog GC-2000 released in November 1999. The following year, the "MTG" prefix was adopted and the line continued in various forms including analog-digital, digital, and analog versions. It is now primarily known as a luxury analog line, though the digital and affordable MTG-M900 is still an active series.
The special edition MTG-B1000RB-2A features rainbow ion plating which refracts light in multiple colours to evoke a lunar rainbow. It gives a nice colourful sheen to the timepiece. As the name suggests, a lunar rainbow is produced by moonlight and is extremely faint and difficult to detect with the naked eye unless it is completely dark. This model has a soft urethane band and the special packaging also has a rainbow IP finish.
The MTG-B1000RB is based on the MTG-B1000 which is the first Bluetooth-connected MT-G watch. Notable features include Tough Solar power, a light weight case, scratch resistant sapphire crystal with non-reflective coating, and Triple G Resist. The MTG-B1000 is also known for its innovative new design which is smaller than the earlier one.
The newly launched watch is characterised by high readability even on the brightest of days. "The MTGB1000RB-2A features Two-Way Time Sync, combining Bluetooth connectivity, which pairs with the G-SHOCK Connected App for accurate timekeeping and self-adjusting Multi-Band 6 atomic timekeeping for an accurate hour / date display virtually anywhere on the globe. The model also boasts tough solar technology for self-charging capabilities." according to their website.
I must say, this watch is a real head turner. The MTGB1000RB-2A will retail in limited quantities for $1,000 and be available for purchase beginning in June 2019. For more details, please visit their official page, www.gshock.com