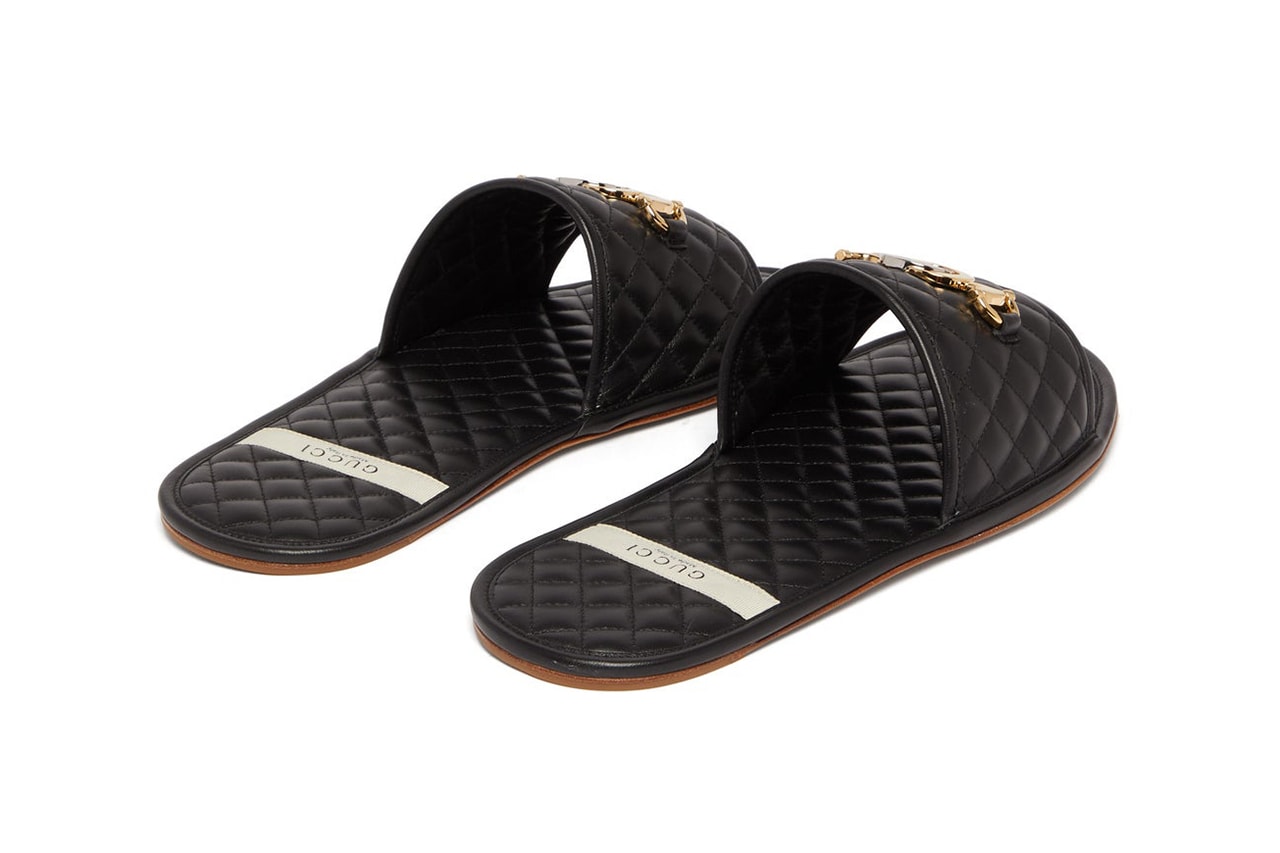 Get summer ready with Gucci's luxurious pair of GG-plaque slides wrapped in black quilted leather.
Gucci is one of the world's most beloved brands, known for its designs that are both innovative and timeless. Recently revived by a fresh new perspective courtesy of Creative Director Alessandro Michele. Gucci has taken centre stage in the fashion world with a bold, maximalist aesthetic and must-have pieces.
A lot has changed with the brand since Michele took the helm of the luxury label in 2015, yet its rich history is still mapped in the brand's iconic DNA.
While the easy slip-on-and-go sandal is typically offered in materials like rubber or plastic, designer labels are taking on the style with a more high-end spin. With many high end designers getting in on the slide show, Gucci is not new to the show.
The GG-plaque slides' plush all-over quilted design serves comfort aa well as  sophistication. It features a contemporary take on Gucci's signature horsebit buckle — a design often seen on its loafers — seeing the interlocking GG emblem get a silver and gold-toned makeover.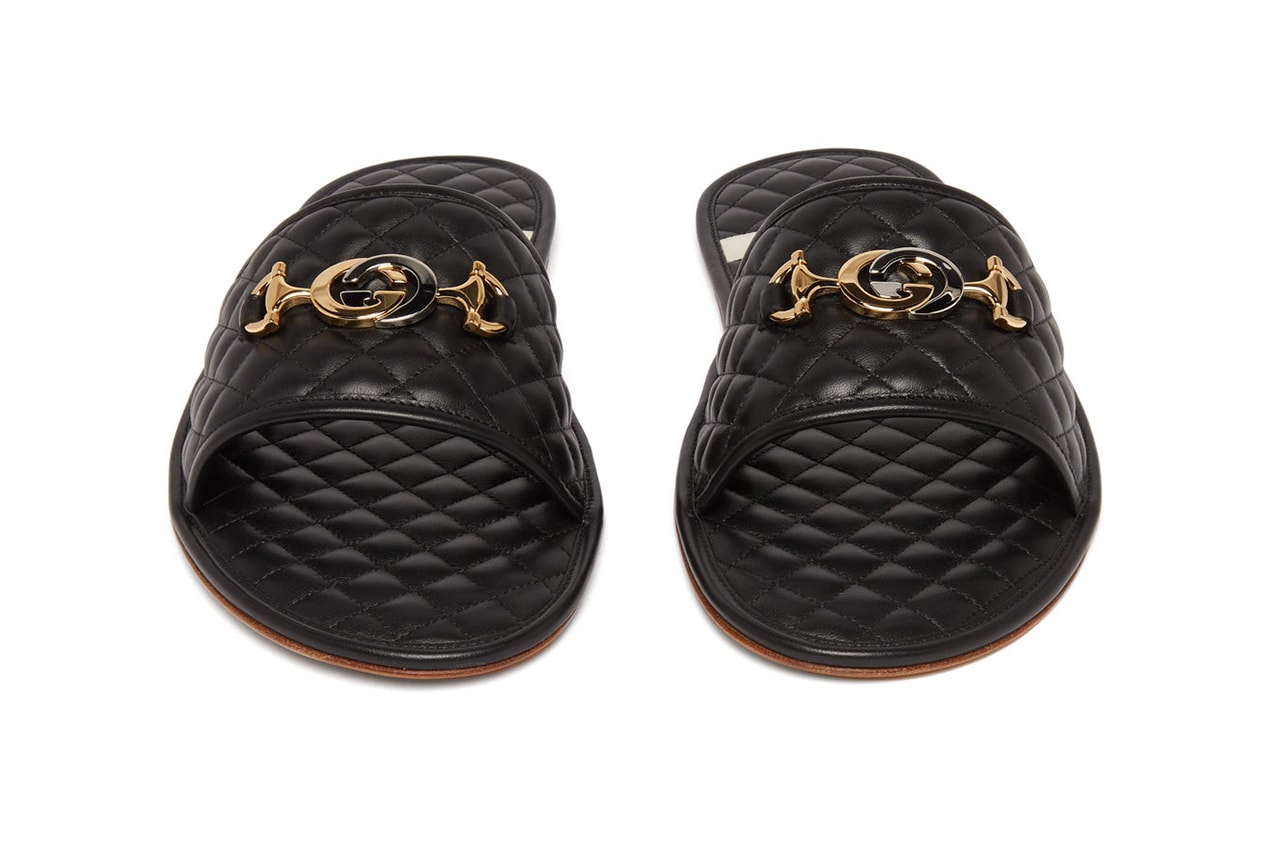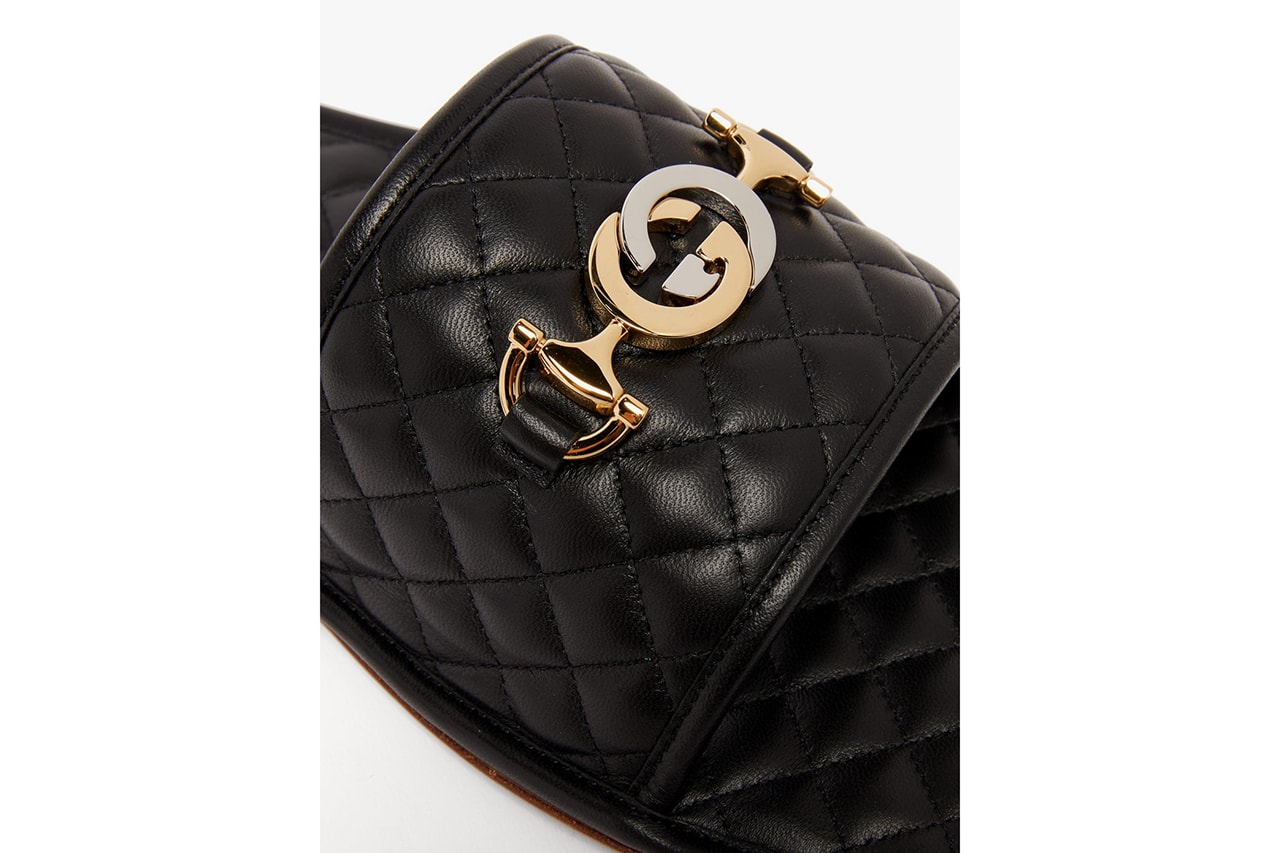 The Gucci GG-plaque slides feature a branded cotton band running across the interior heel. Gucci's standout slides are finished with a tan leather sole, which is protected from the ground by a rubber heel.
Gucci products are made with carefully selected materials and are handmade in Italy. Gucci has earned a certain aristocratic reputation that follows it across the globe. Their success is partly owed to the vast variety of products that the brand manufactures. Because of its beauty and quality, the demand is high and so are the prices. Many celebrities in all domains of public life and wealthy customers wear Gucci products which is yet another huge reason why the brand is so famous.
Pick up your pair of Gucci GG-plaque black leather quilted slides for $923 USD from retailers.