An ordinary beer has anywhere between 4-8% alcohol level. Samuel Adams went the extra mile to get you a beer with an alcohol level bound to get you tipsy: 28% (on par with rum and tequila). This limited edition beer will be available at select Milwaukee-area retail stores from the last week of October. A beer with this level of alcohol is illegal in states like Alabama, Utah, Georgia, the Carolinas, and some more.
At $210 per bottle, it's one of the most expensive beers available in the USA. Sam Adams brings out this special treat for beer lovers once every two years. Only 77 wooden casks were brewed this year, and it is currently available in select locations, and Samuel Adams Cincinnati Taproom from November 15.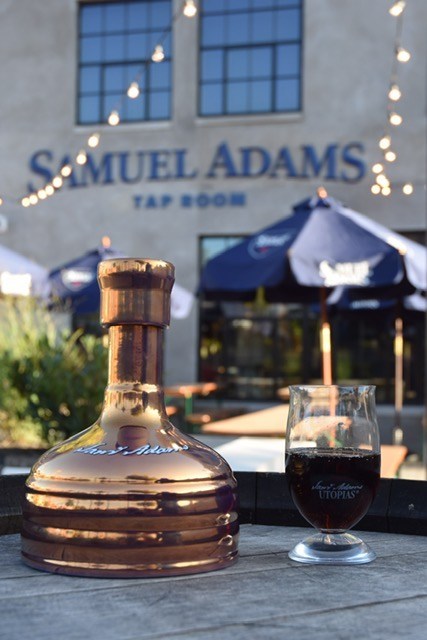 The taste resembles that of a vintage port or perhaps a sherry, with its ruby black, uncarbonated texture.
Sam Adams does love its workers, since the first bottle will be shared among the people who created this beer, a cherished tradition that has been carried out since the creation of Utopia beer.
Founder and brewer Jim Koch said, "Since it was first brewed, Sam Adams Utopias has been nothing short of a labor of love. As brewers we take pride in everything we make, but there's something special about putting such a unique, extreme beer in the hands of not only the craft beer community but our coworkers. Involving new members of our team from Dogfish Head in the bottling process this year signified collaboration, progress and inspired future innovations that we can't wait to share."
If you do manage to get your hands on this year's Utopia, Sam Adams recommends you have it in a small-bowled Cognac or snifter glass.