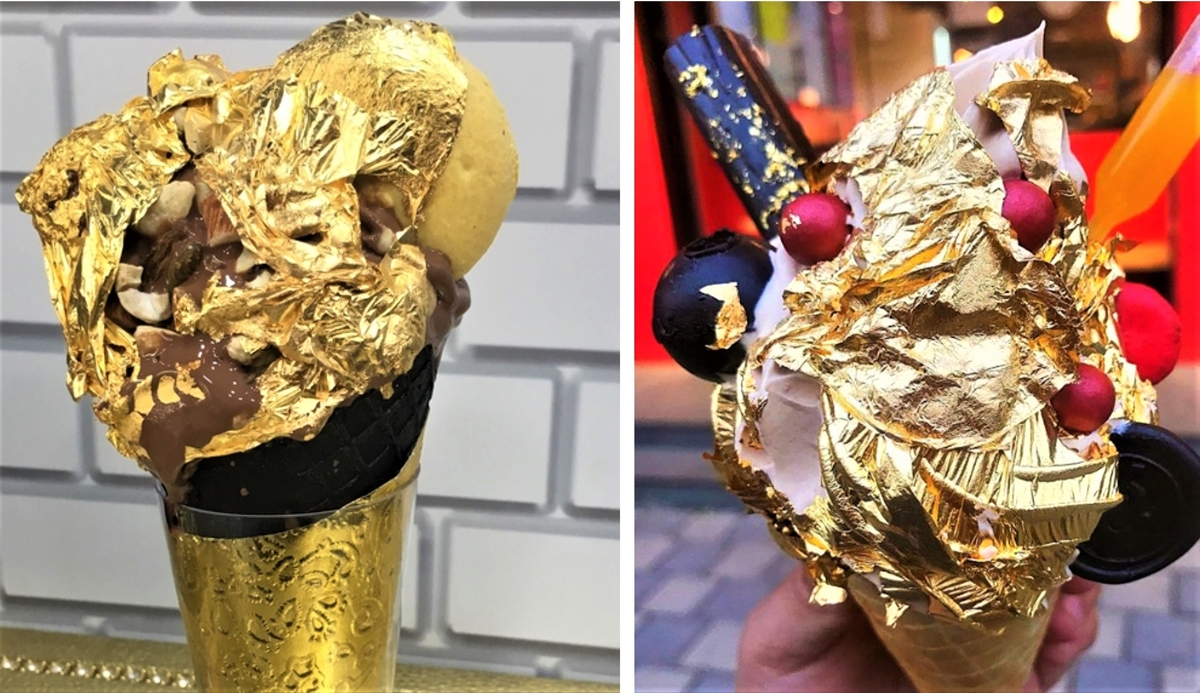 Edible gold is a trend that has been going viral online for quite some time! There is gold-plated donuts, edible gold peanut and even edible gold lobster – we're not kidding! Now this trend is picking up in India too and we are excited about it.

If we look back, use of gold leaf and silver leaf had been a part of royalty dining experiences, where emperors and kings used to eat food topped with silver and gold warq. And if we go by the experts, all this had health benefits as well.
Keeping the tradition alive, the market players are adding wow element to it. A new addition to the trend is the concept of 24-carat gold-plated ice cream that is now available at De-Jags, an ice-cream parlour in our very own Rajouri Garden, Delhi.
To give you a bit of background about the place, Rajouri Garden is known to house some of the best eating hubs of Delhi.
What's so special?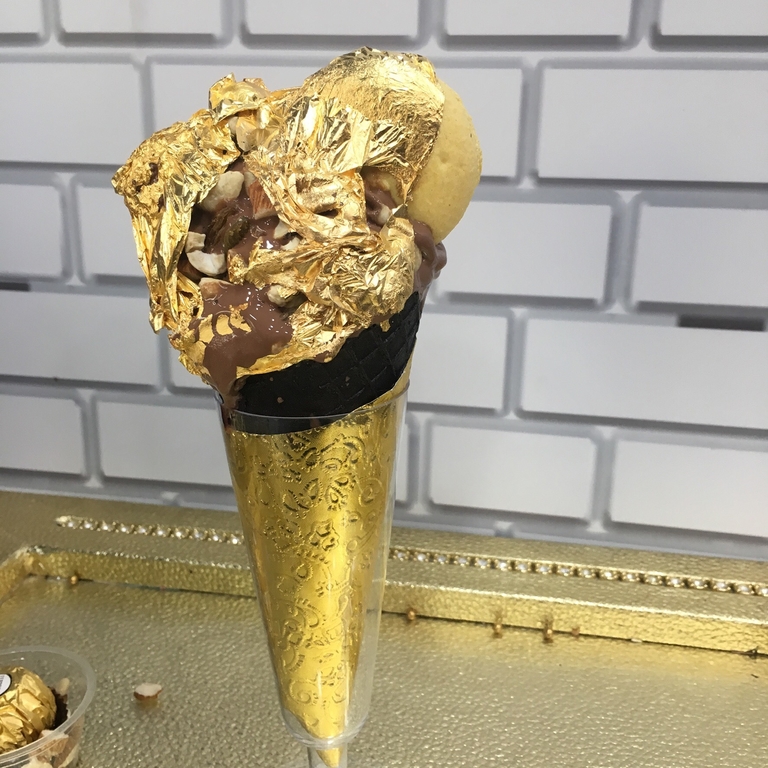 The ice cream 'Go For Gold' is loaded- in every sense of the word. It comes packed with chocolate sauce, crispy chocolate chips, a few full chocolate balls, topped with Swiss chocolate ice cream and finally, the delicate 24 carat gold wrap.
A bite of it is nothing short of an explosion of chocolate in your mouth. The ice cream is a limited edition one so be sure you don't miss this one.
I must tell you that we Delhiites like everything with an added extra oomph, don't we? 
A glance at this and you'll immediately want to taste the gold- literally. Apart from just this one, they also have a bunch of other interesting ice creams that look as heavenly as they taste.

How much does it cost?
Of course something that lavish does not come cheap, this ice cream will cost you Rs 500 ($7.28 USD). However, we feel that with layers of cakes, fudge brownies and so much into the ice cream, it's definitely worth the price!
De Jags does many other gorgeous looking, drool worthy ice creams which are to die for! You have to try their Aquamarine Ice Cream which has toppings of edible marine life shapes, Unicorn Ice Cream with toppings of macaroons, candy, marshmallows and edible glitter, Dark Soul which is a charcoal ice cream.