Britain's reigning monarch, Queen Elizabeth is one of the most intriguing personalities in the world, having lived through modern history as we know it. Her life is garnering even more attention with multiple documentaries, and Netflix's The Crown series, which recently released the third season.
In her coronation and on many important occasions, the Queen is seen donning her signature crown, composed of jewels and precious stones from all over the world. The exact cost of this crown is unknown, but experts have taken a shot at estimating its value.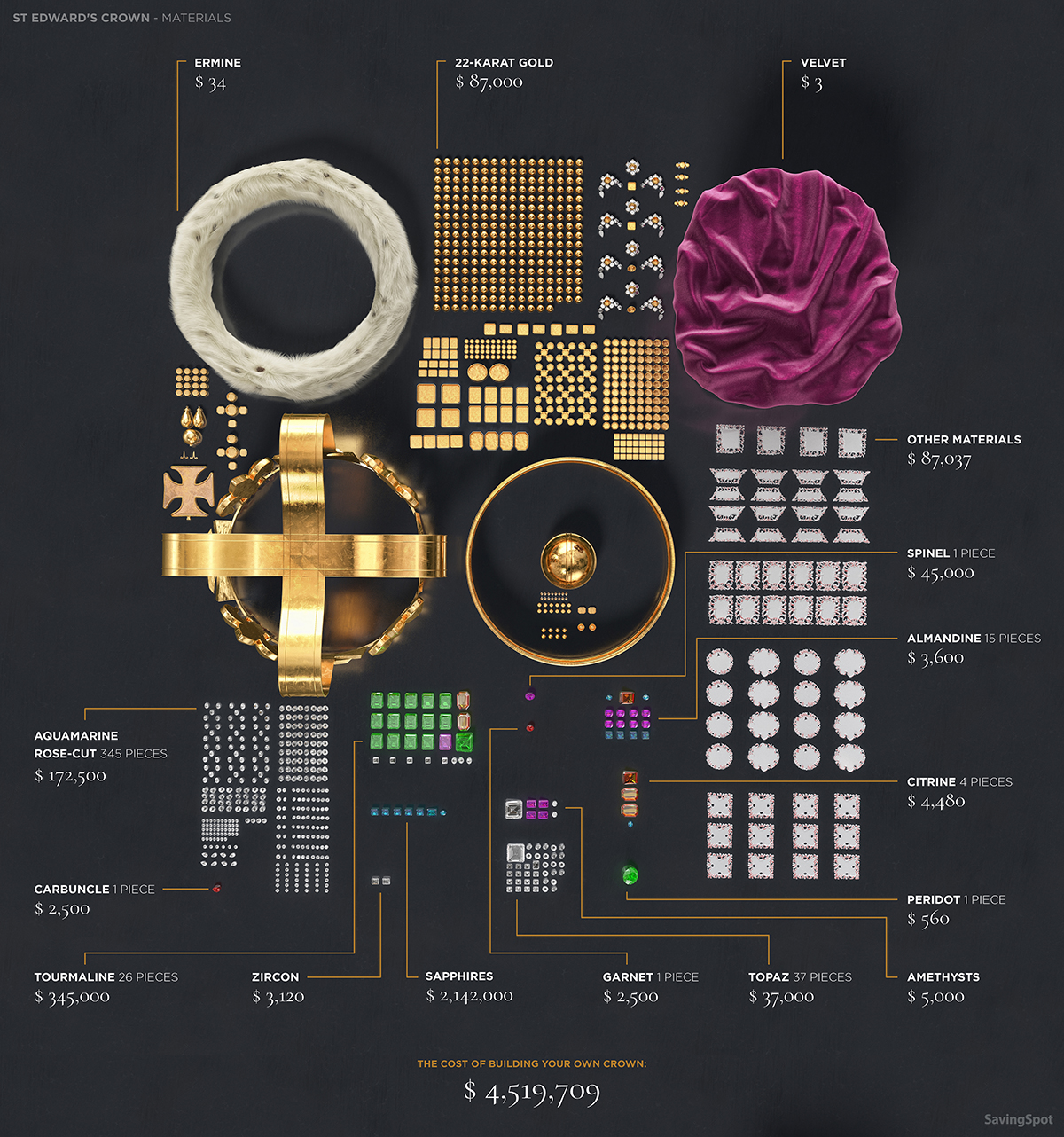 The St. Edwards crown was made in 1661 for George III. It has a velvet cap and ermine band, with a gold frame set, embedded with semi-precious stones. Not many know that the jewels were actually borrowed till the 1900s. The hired gems were returned after each coronation until 1911, when the crown was finally set permanently for George V's coronation.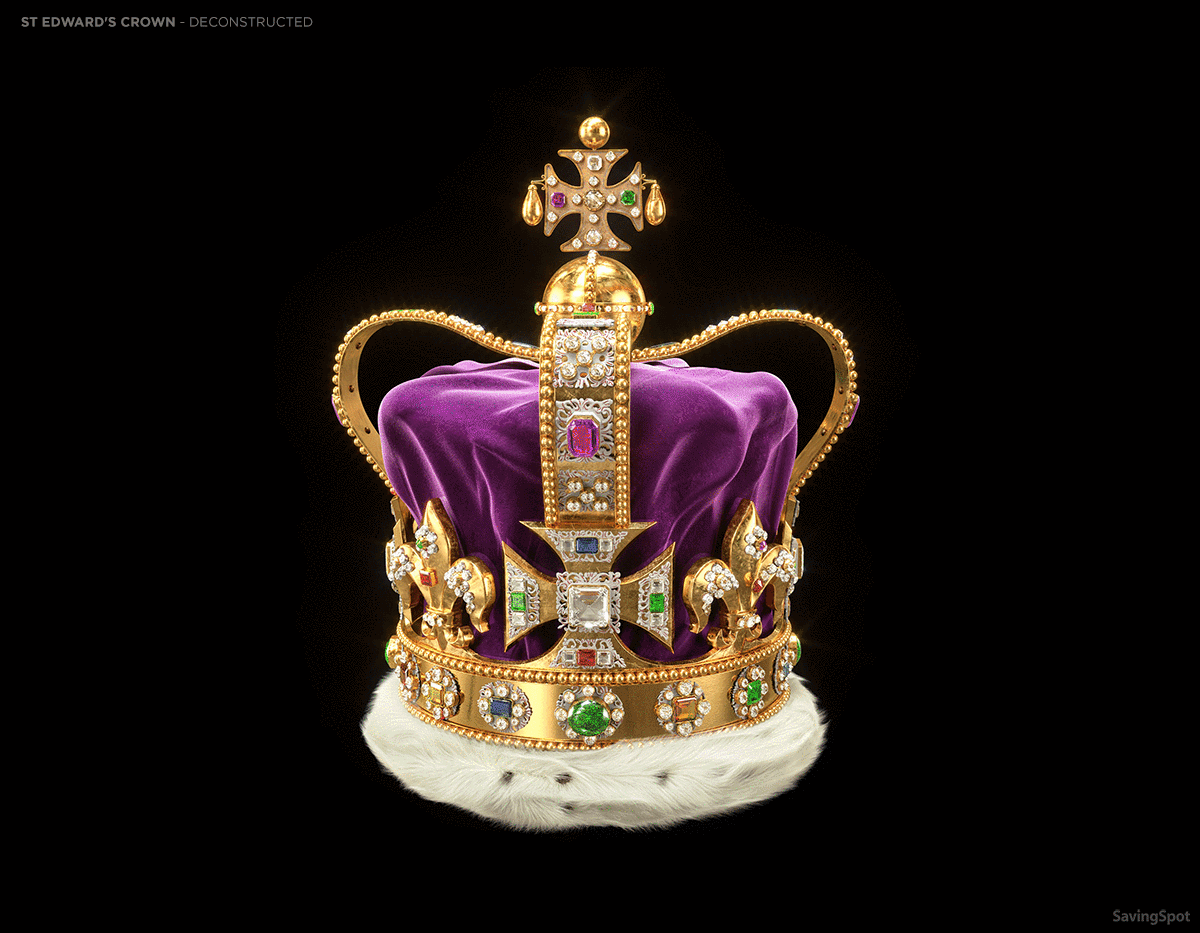 SavingSpot collected information about the crown and its jewels from a rare collector's book. Then, they used the International Gem Society's gem size guide and images, to estimate the number of carats in the gems to determine their rough weight. The gold components are 22-carat, and cost about £71,783. The sapphires cost £1.7 million by themselves. Other gemstones include amethysts, tourmaline, carbuncle, aquamarine rose-cut and so on. Of course, these are all estimates based on the actual cost of these stones. In reality, the components have so much historical value that it's practically impossible to put a value on the crown.