In the 'Icons and Legends of Hollywood' auction held by Profiles in History in Los Angeles, Darth Vader's mask from Star Wars Episode V: The Empire Strikes Back was sold for $898,420. The mystery bidder paid around $ 1 million, including additional fees. A spokesperson called the mask the "holy grail of science fiction artifacts." David Prowse played Darth Vader, and had worn this helmet in the film. The film made $500 million since its release. The franchise has earned almost $9 million overall.
This pop culture relic is recognized far and wide, even outside the fandom. Crafted with fibreglass, it is painted in a metallic black shade. The interior of the mask is marked with "1"so that the wearer remembers to put it on before the helmet. iCollector, the website that held the auction said that the mask has some chipping on the lower edges and right size from production usage. It also contains traces of the adhesive used to attach the helmet and mask.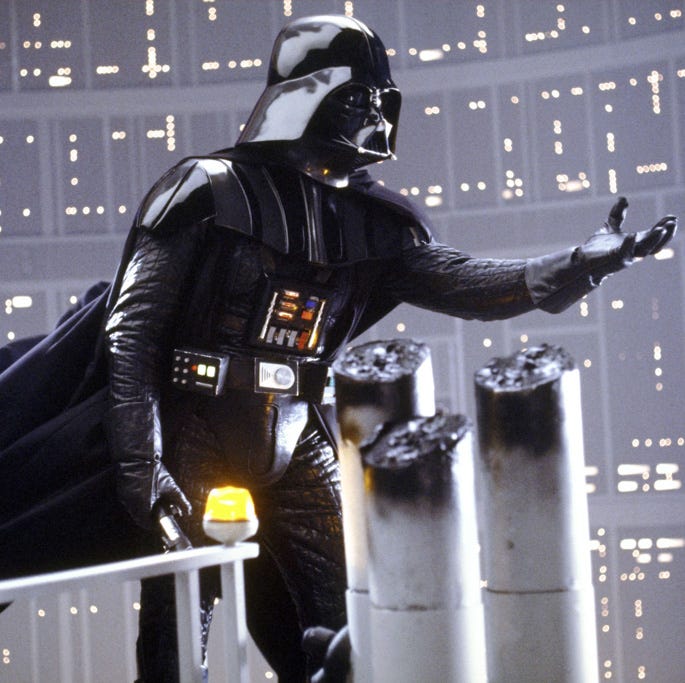 Darth Vader masks are much sought after by fans of the franchise. But the one from The Empire Strikes Back is a rather significant one. This movie has one of the greatest plot twists of the series, where Vader reveals to Luke Skywalker that he is his father.
The mask was expected to fetch around $400,000, but the auction house clearly underestimated the Star Wars fandom. It was the most expensive item of memorabilia sold that night. This auction made sales of up to $8 million. It had many interesting items such as Sylvester Stallone's bike from Rocky III, Sean Connery's moon buggy from Diamonds Are Forever, and a dress worn by Kate Winslet in Titanic. Darth Vader's shoulder gear was also a popular item, and sold for $700,000.