Despite Amazon giving New York City the cold shoulder, its CEO is set to snag some prime Manhattan real estate.
The world's richest man, Amazon founder, Jeff Bezos is in news recently. Earlier for his $150 million divorce, and now for splashing an eye-watering $80 million for a "mega home" in Manhattan.
The Chief Executive of Amazon is said to have closed the deal for a three-floor penthouse apartment and the two units directly below it  – so that he can merge all four floors into one mega home.
The luxurious abode is at 212 Fifth Avenue, which is at the northwest corner of Madison Square Park in New York City's Flatiron District. The 10,079 square foot penthouse spans the 22nd through 24th floors, and has 12 bedrooms, a private elevator and two gigantic terraces. It comes with a gym, golf simulator, games room and home cinema.
Appraiser Jonathan Miller said it was the second largest property deal closed this year in New York, second only to hedge funder Ken Griffin who shelled out $240m for a penthouse at 220 Central Park South.
"The residents are all buzzing about it," one insider said. "They are so excited to have him as a neighbour because it means their apartment prices will go up."
It is reported that "Distinguished by majestic proportions and graceful arched windows, the Penthouses sumptuous interiors enjoy every conceivable luxury that places it in a league of its own."
But the main draw for Bezos, sources said, is an unusual brick wall obscuring the outdoor spaces from prying eyes as he moves on from his highly publicized divorce with new flame Lauren Sanchez.
Bezos, who is worth an estimated $106billion, according to Bloomberg Billionaire's Index, is said to have been looking for a new home in New York "for months". He already owns a property overlooking Central Park as well as other properties in California, Texas, Washington state and Washington DC.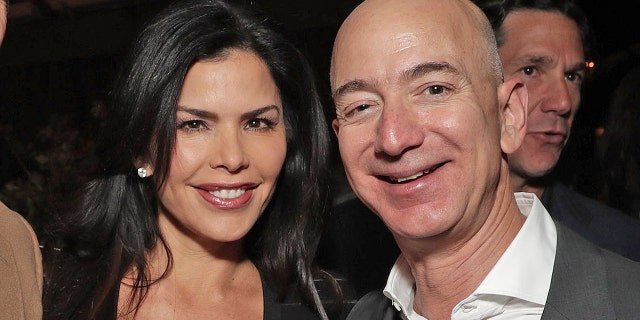 Bezos is still the world's richest man even after his divorce. Shortly after the couple announced on Twitter they were separating it emerged Bezos was seeing former TV anchor Lauren Sanchez.
One of her friend's said she and Bezos were "madly in love" and even planned to tie the knot after they both get divorced.
Wishing you a lifetime of love and happiness, Mr. Bezos!