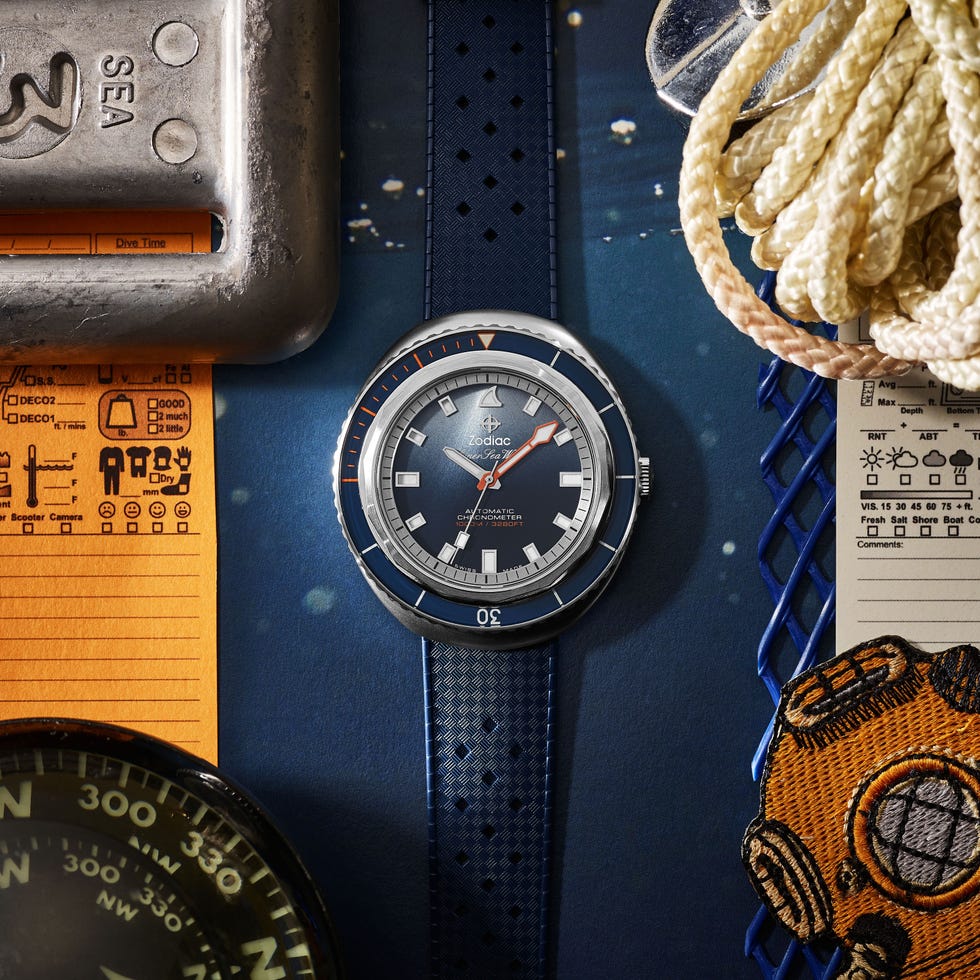 Andy Mann has a dangerous job: that of a shark photographer. And now, he's partnering with watchmaker Zodiac to create the Super Sea Wolf 68 Saturation x Andy Mann Limited Edition Watch.
It's part of the watchmaker's new collaboration with Sea Legacy, an organisation trying to create more awareness about preserving our oceans. They do this by organising expeditions to create a visual impact on people. The new watch's design was created keeping in mind Andy Mann's own aesthetics as well as the intent of water conservation.
The top 12 'o' clock dial is actually a shark fin drawn by Mann. On the back of the case, there's an engraving of a famous photograph by Mann, featuring an oceanic whitetip shark. The same photo will appear inside the watertight hardshell case, which is made of 50% recycled plastic. There's a dive log, two additional straps, and a bunch of other goodies the watch comes with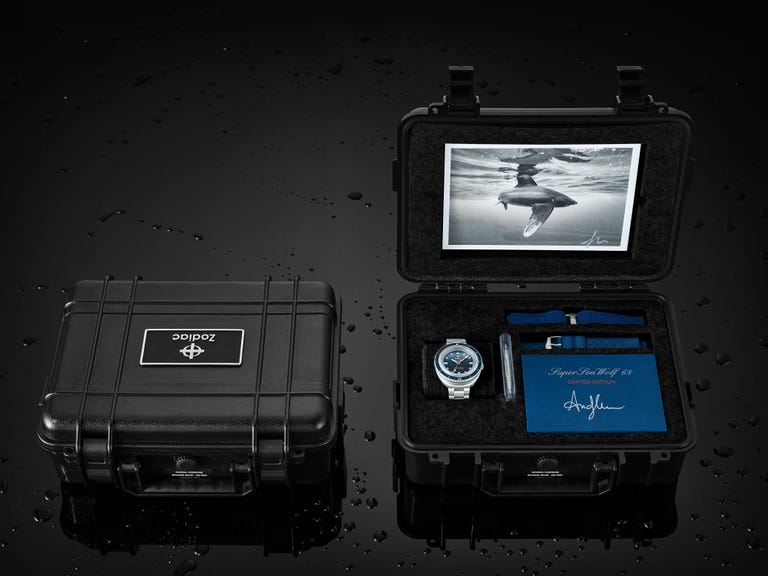 Mann spent a lot of time working with team Zodiac on the design of this watch. He says he urged them to break a lot of rules of traditional watchmaking, to create this end product. "By the end, the watchmakers were psyched, because they were getting to break the rules."
Zodiac is co-funding a trip to East Timor with Sea Legacy, to create ocean preservation awareness at the second youngest country in the world.
It will be available for purchase from October 24, 2019, at $2,295.