Space fans around the world are celebrating the 50th anniversary of the Apollo 11 moon landing this month. NASA astronauts Neil Armstrong and Buzz Aldrin became the first human to set foot on the moon on July 20, 1969, four days after they launched on their historic mission.
When there is so much celebration around, why shouldn't LEGO get in on the fun?  This Lunar Lander set looks like a great way to celebrate the missions of the space program's past, while the space station and launch sets celebrate its present and future.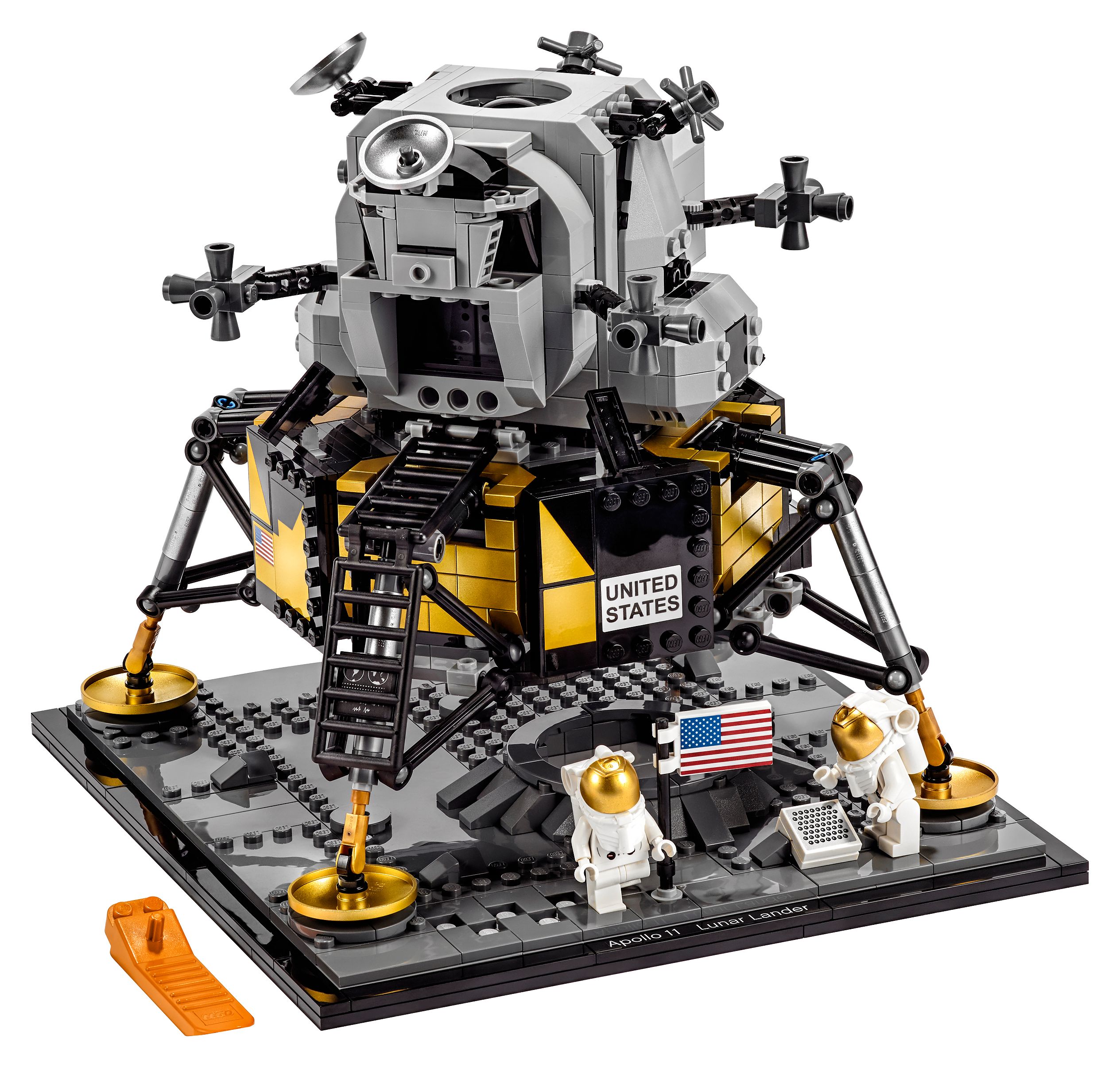 The Apollo 11 set looks like a real treat for both space-loving children and parents — and grandparents — who remember or otherwise venerate the historic missions.
LEGO worked with NASA to put together a replica Eagle lander that's a lot like the original, though slightly smaller, of course.
There are two astronauts, a crater and a flag — just like the real landing. And the detailed ascender module actually detaches and fits two minifigs inside.
The LEGO enthusiasts will want to know, there are some cool new gold-coloured bricks that will surely make for lovely additions to your other brick-based space projects.
The set isn't the first lunar lander from Lego — the company released one in 2003 in partnership with the Discovery Channel — but the new model is much larger, more accurate, and features over twice as many pieces for a more interesting build.
In addition to more accurate golden pieces that match the real life lander (instead of the tan ones used on the original), the new version also features a detailed interior for the ascent stage half of the lander. There's also a Lego base designed to resemble the surface of the Moon for accurately displaying the lander once assembled.
The NASA Apollo 11 lunar lander set contains 1,087 pieces, and costs $99.99. Head over to the LEGO Shop to grab your own set.