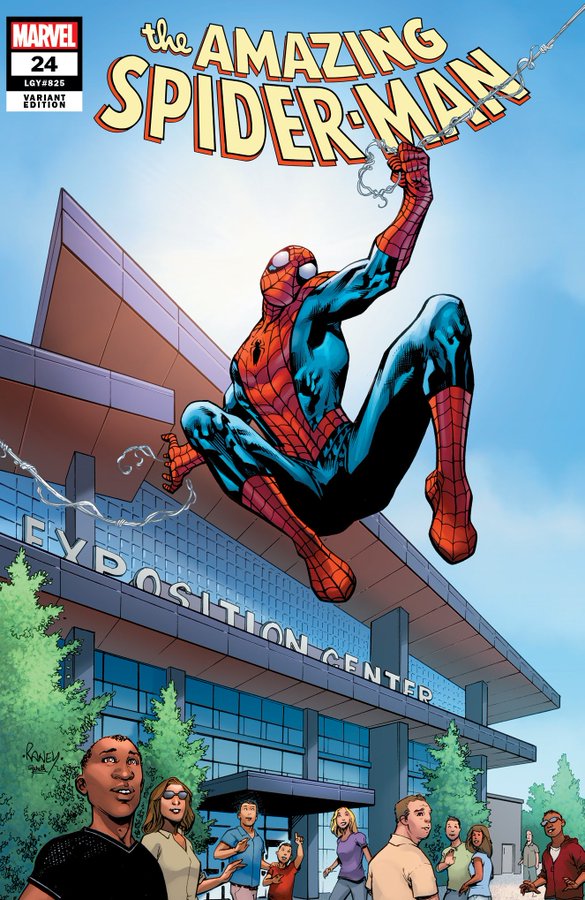 Marvel has carved a name for itself as one of The Big Two in the comic book world by creating a stable of superheroes that everyone can relate to. Even though they are super-powered beings, they are nowhere near perfect or omnipotent; their many human flaws give fans an easy way to relate to them. They have so many well-known characters, it is no surprise that Marvel continues to blaze a trail throughout the world of comics.
The news is that the Great New York State Fair has teamed up with Marvel and plans to release an exclusive State Fair Comic book.
The cover of "The Amazing Spider-Man" limited edition comic was debuted on Twitter few days back. The comic will be up for sale in small quantities at Salt City Comic Con taking place July 6-7 at the Expo Centre.
We are BEYOND stoked to announce our partnership with @Marvel to bring you the first EVER State Fair Marvel Comic! These limited edition comics will be sold at @SaltCityComicCon July 6-7 in the Expo Building and at The State Fair's first ever Comic-Con Day August 28th. #nysfair pic.twitter.com/yBv5bGlUyv

— New York State Fair (@NYSFair) 7 June 2019
They will also be on sale during the Fair's first-ever "Comic Con at the Fair Day" scheduled on August 28. It's reported that cosplayers in full attire will be offered $1 admission to the Fair that day. Other details are currently being worked on.
Fair Director Troy Waffner said in a press release –
"We're thrilled to partner with our friends at Salt City Comic Con and with Marvel Comics, a great New York company, to bring this terrific idea to life. Our friends at the New York State Police do a wonderful job of keeping everyone safe during the Fair but it's fun to imagine Spidey reuniting a lost child with his parents. These two Comic Con events are going to be great fun and I encourage everyone to take part."  
Your friendly neighbourhood Spider-Man has stuck himself into the hearts and minds of fans all over the world. He is easily the most recognizable franchise character that Marvel has in their stable and appears in video games, television shows and countless comic book series.
One of the main reasons Spider-Man resonates so well with people is that he is an everyman. He is just a young kid trying to fit in, make a living, go to school, and win the heart of his favourite girl. Even though as Peter Parker he never seems to get a break, Spider-Man is always there to save the day, and with a quip or two for good measure.
The 2019 Great New York State Fair runs from August 21 to September 2, Labour Day. Go, grab a copy of your most popular Marvel superhero and enjoy the comic!