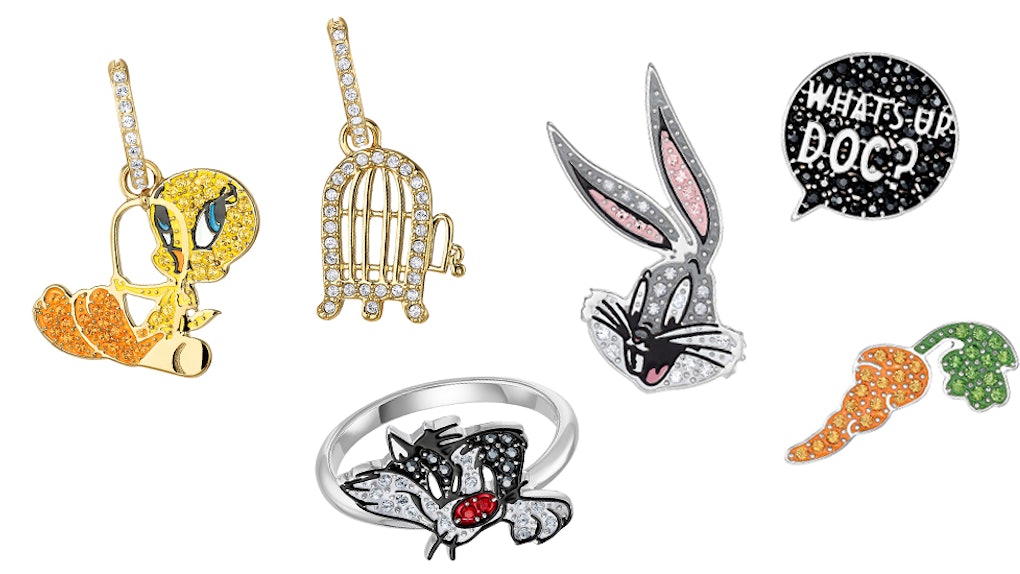 A great news for all "Looney Tunes" fans out there! The animated classic is making a comeback.
Swarovski recently collaborated with Warner Bros. to launch the Swarovski Looney Tunes Collection. It features popular characters from "Looney Tunes" such as the iconic Bugs Bunny, everyone's sassy favourite Tweety Bird and Tuxedo cat Sylvester.
This means you'll be able to lay your hands on all the cutest cartoon animals through some chic, fun jewellery and crystal accessories.
The new collection is to be launched in August on the Swarovski website and in stores.
The collection captures the adorable and mischievous persona of the characters with vivid designs and details. 
Not just a compliment to your style, the playful collection weaves the fondest childhood memories in a range of jewellery, accessories, bag charms, phone case and figurines.
Swarovski's Creative Director Nathalie Colin says of the new partnership, "We are delighted to collaborate with Warner Bros. Consumer Products to celebrate some of the most well– known, fun and iconic animated characters with an excitingly diverse collection for Looney Tunes fans, Swarovski devotees and fashionistas alike."
"This incredible partnership creates a new way for our fans to express their love for Looney Tunes through the lens of the iconic Swarovski brand," said Maryellen Zarakas, SVP, Franchise Management & Marketing, Warner Bros. Consumer Products. "The collection infuses a sense of glamour and spirit to our beloved characters."
From Tweety phone case and earrings to Bugs Bunny pens and Sylvester crystal figures, there's something for everyone in the collection and we have first dibs for a look at the full Swarovski Looney Tunes collection.
Swarovski has already launched some of the first pieces online, and with a price range of $79 to $99 each item. They're worth the splurge if you're a Looney Tunes lover.