French fries are the most simple dish created by mankind. So, just what can one do to make this humble dish an extravagant luxury? Add gold to it of course!
Gold?!
Yup, gold. This dish that has been recently launched by the New York restaurant Serendipity 3 comes with gold dust sprinkled all over it. But that's not all! To make this dish extra special, they have also added a plethora of luxe ingredients that contain all the buzzwords we have come to expect.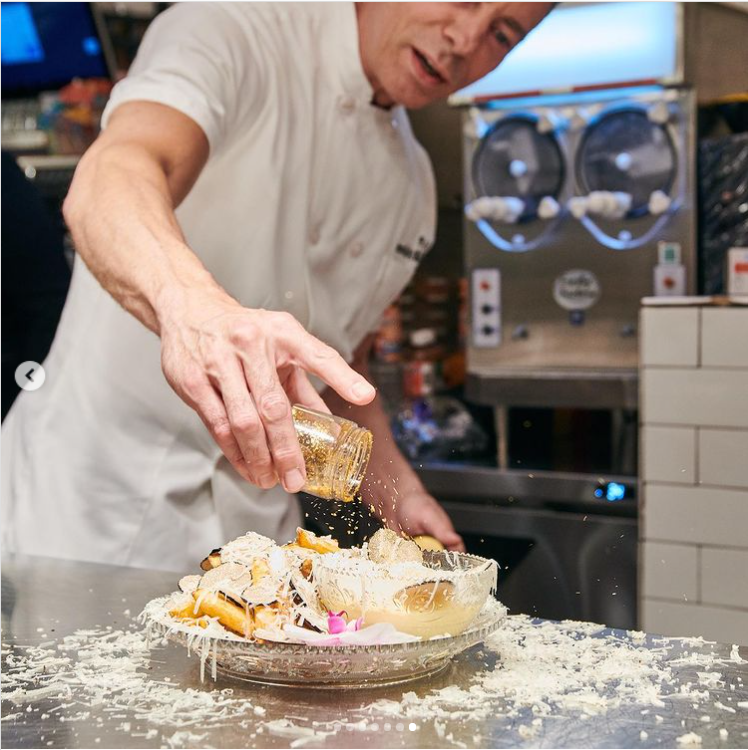 The preparation for these fries starts with Chipperbeck potatoes. They specifically source these from upstate New York. Then, they blanch the potatoes in Dom Perignon Champagne. Finally, to lower the starch content, the potatoes are again treated with J. LeBlanc French Champagne Ardenne Vinegar which has been aged in oak barrels.
After the fries have cooled down, they are then fried in pure goose fat twice at different temperatures to ensure extra crispiness. This is no ordinary geese fat mind you, it comes from cage-free geese that have been raised in Southwest France.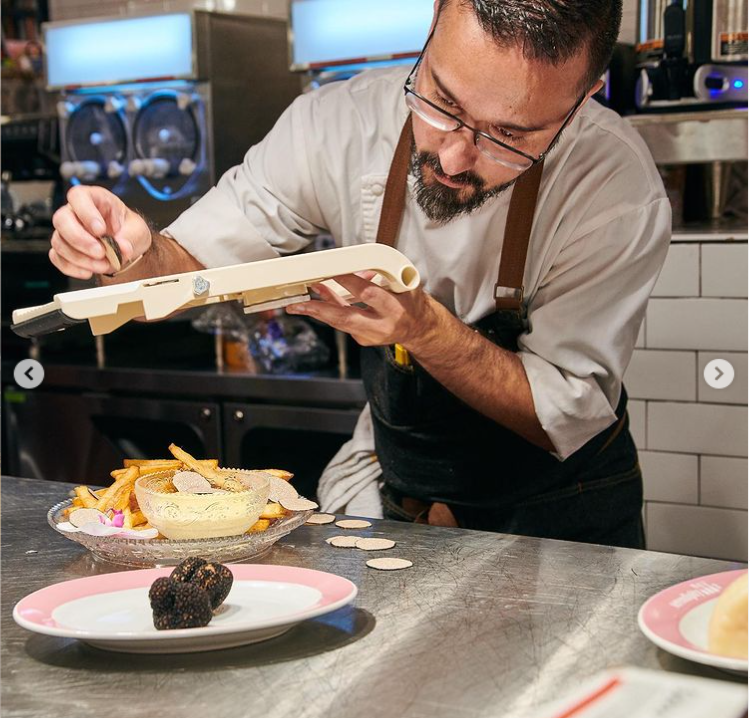 It gets even better!
For the seasoning, they use special Guerande truffle salt which is painstakingly hand-harvested and costs $17 an ounce. After this, the chefs toss the fries in Urabni summer truffle oil. The final topping comes in the form of shaved black truffle. This too, like the other ingredients on this list, comes from specific places in Volterra and Miniato, Italy. Black summer truffles from Umbria, Italy are also added to this topping to make it extra rich.
Following that, they shower it with shaved Crete Senesi Pecorino Tartufello Cheese. This cheese is quite special too as it is made from the milk of sheep that spend their time grazing on the beautiful hills of Crete Senesi. For the finishing touch, they sprinkle the entire thing with 23k gold dust to drive home the fact that this is, in fact, an extremely luxurious meal.
The accompaniment includes a Mornay sauce. In line with the theme here, they use lavish ingredients for this as well. The list for which comprises black truffle butter, 3-month aged gruyere, and truffled Swiss raclette.
Who is going to buy this?
Appropriately named the Creme de la Creme Pommes Frites, these fries were introduced in honor of National French Fry Day. Another motivation for the launch of these fries was to get a world record, making this Serendipity 3's tenth record.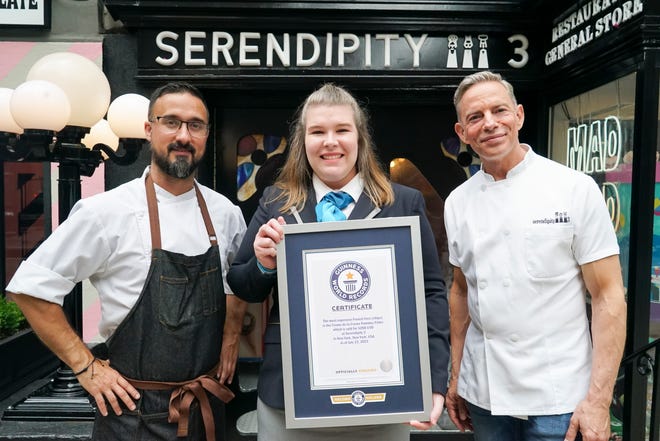 So, at $200 these fries are probably going on the plate of some Saudi Prince just like Serendipity 3's $1,000 sundae that was bought by one earlier. Though, the restaurant hopes to attract rich upper East Siders and tourists as well.
If you liked this novel food concept then you will love reading about this special pizza!