Can you guess what could possibly be the most gifted food during festive season? You guessed it right! Chocolate. Bars, bonbons, hot chocolate, cocoa powder, baking chips, cacao nibs. In every form and shape, chocolate is a big seller around celebrations.
If you are a normal person and not a chocolate fanatic, you might be surprised to know that something like "gold coated Kit-Kat bars" even exist.
The gold kit kat in Japan at a massive price of 2,016 yen which translates to US $16 for a single finger.

How Kit Kat rose to fame in Japan?
Kit Kat wafer bars benefitted from the coincidental false cognate with "Kitto Katsu", Japanese phrase which means "You will surely win" . Some market research has shown that the brand is strongly correlated to good luck charms, particularly among students ahead of exams.
Nestle Japan has put out all kinds of experimental Kit Kat flavours. Today, Nestle also develops flavours in collaboration with famous local companies and retailers.
Japanese KitKats are famous for their varied and sometimes peculiar flavours including green tea, sake, wasabi and more. It has produced over 200 flavours, And this gold coated variant is one more feather to the cap.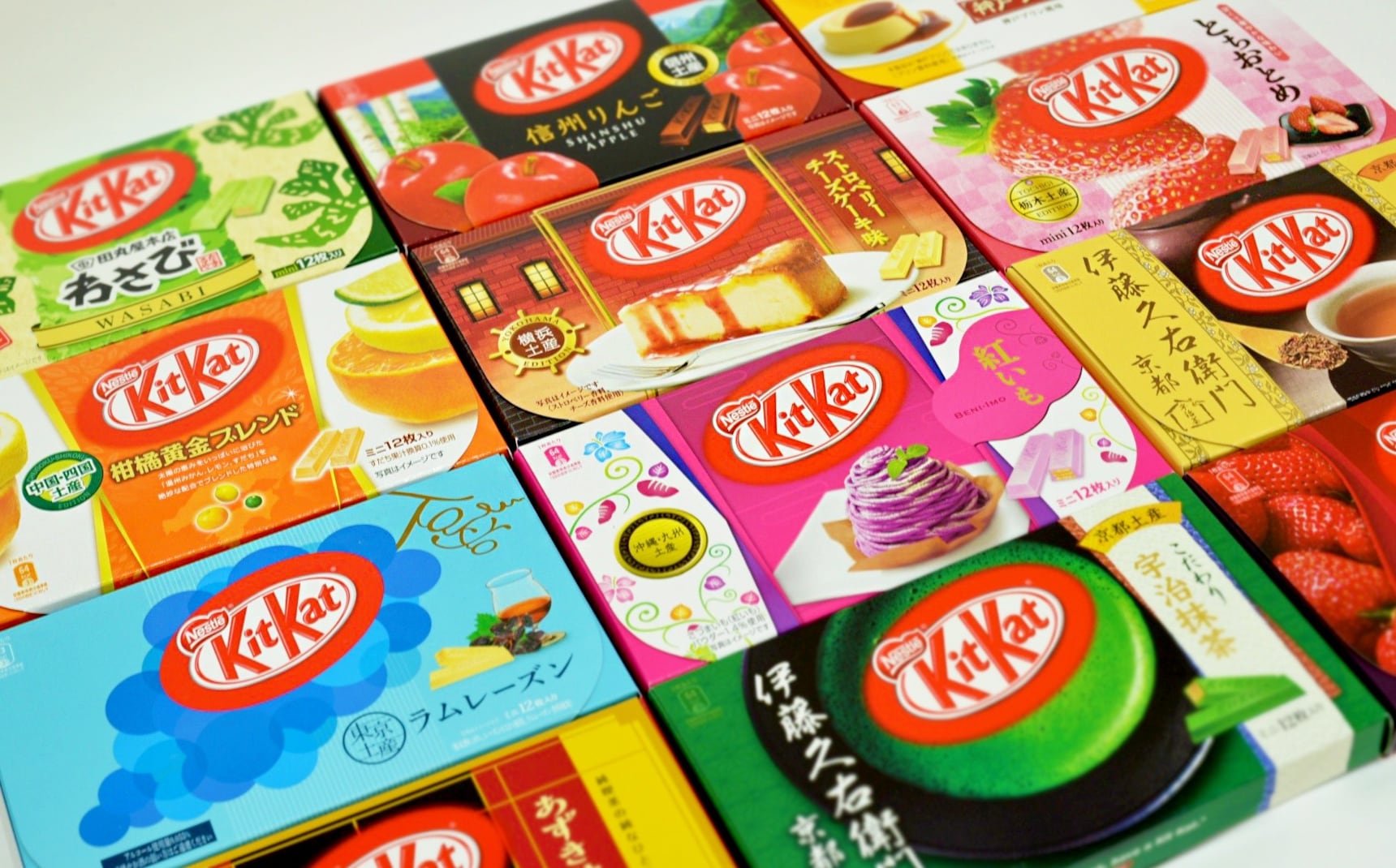 About Gold Coated Kit Kat Wafer Bars
Celebrating the milestone of welcoming the one-millionth visitor, Nestle Japan is giving away edible gold-leafed chocolate bars to commemorate the occasion.
Only 500 of the single bars made and sold only for domestic consumption. The luxury chocolate bar won't be randomly scattered among regular Kit Kats in shops. Focusing on the high-end market and customers, the gold Kit Kat be available at Kit Kat Chocolatory – a Nestle store selling premium versions of chocolates.

The new version gold kit kat covered in gold leaf and described as having a rich, bitter chocolate taste.
"Japan's omiyage culture of bringing regional gifts back for family and work colleagues after trips away was another reason for KitKat's success with its various flavours. Like you have wasabi from Shizuoka and strawberries in Kyushu. Japan is the only place where you can have such a variety of KitKat flavours, something linked to that regional culture."


– Nestle Japan spokeswoman Melanie Kohli.
As is said, celebrate each and every moment of your life in style! And for my chocoholic friends out there, I would say celebrate life with the luxury chocolate – the gold Kit Kat way!