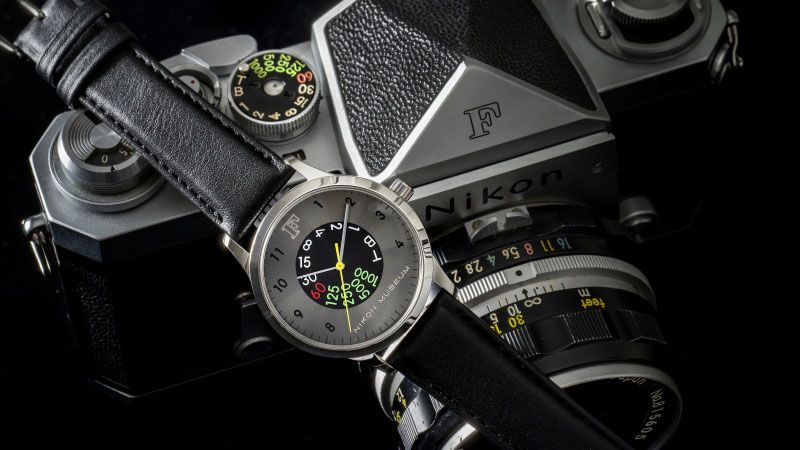 Nikon fans will remember that the Nikon F was one of its most ground-breaking cameras. It was first made in 1959, and continued till 1973, when the F2 replaced it. Traces of its design are still seen in the current Nikon models, the most notable one being the F-mount.
This watch is a true tribute to the camera. For starters, it has a shutter speed dial in the centre of the watch. It has the 'F' logo positioned in the 12 'o' clock placement, and it says 'Nikon museum' at the bottom part.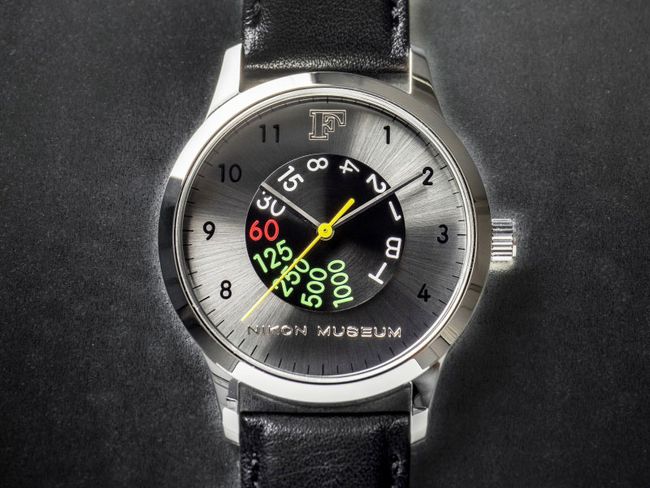 The watch has a classic stainless steel body, with a crystal glass surface. It is 3 ATM water resistant, and weighs about 35gm. Before you get your card ready to buy the watch, here's the bad news: it is available only in Japan. Since only 100 editions are being made, buying is limited to one watch per customer only.
The watch is available online, and in the Nikon Museum shop. It costs 19,900 Yen, which is about $183. Nikon also came up with two other items to celebrate the F camera. One is a black mug with an illustration of the Nikon F. The other is an engraved perspective plate, with handwritten internal structures and 73 part names. And then there is a poster with the history of Nikon cameras. Nikon fans are sure to find something of interest here.