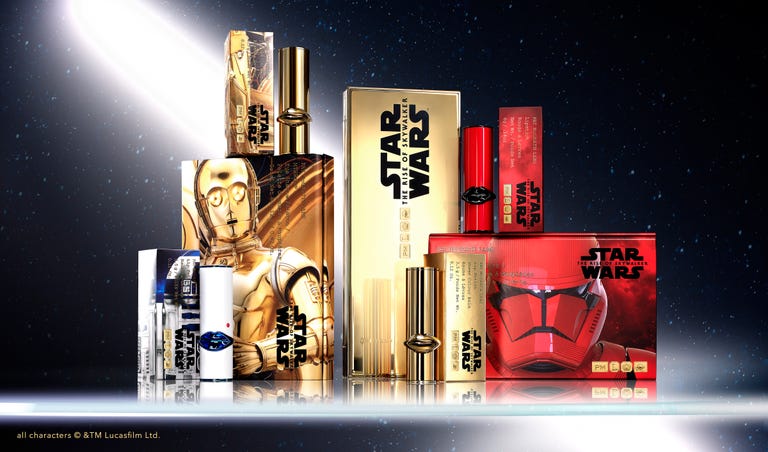 Star Wars has time and again surprised and delighted its fans with the best and most creative merchandise. A makeup collection is not something you would relate to the franchise. Yet, the Pat McGrath Labs combined Star Wars with makeup to create a limited-edition collection.
This actually happened because of makeup creator Pat McGrath, who is herself a big fan of the franchise. The collection was created in collaboration with Disney, and is inspired by the latest movie in the franchise, The Rise of Skywalker. She says, "The Star Wars characters have become integrated into our culture in such a major way that it's hard to imagine a world without them! Anyone who follows me on social media knows I am obsessed with Star Wars and otherworldly galactic opulence, ranging from the rebellious beauty of Princess Leia to the gilded glamour of C3PO."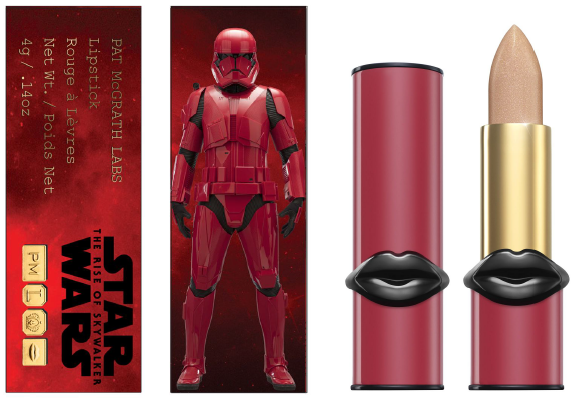 The Golden Galaxy Duo Eye Palette and Lip Fetish lip balm are inspired by C3PO. As for the Lip Fetish in clear, R2D2 was the inspiration behind it. There is also a makeup box with a First Order Sith Trooper on it.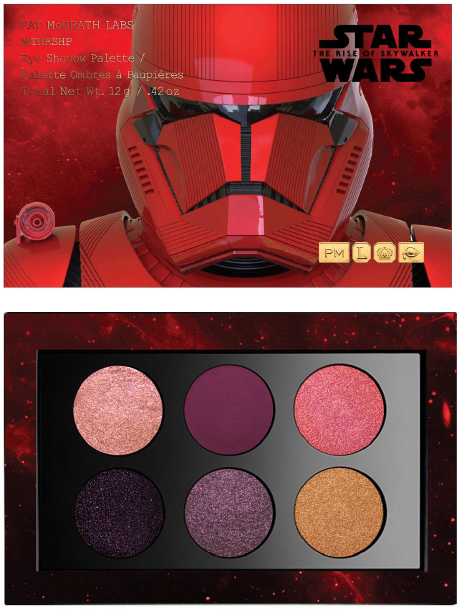 The collection is already available on the Pat McGrath website, and has been selling like hot cakes. In fact, some of the products are already sold out. So you better hurry if you would like some inter-galactic makeup.