If you're a Star Wars fan, you've probably got yourself a lot of fan merchandise over the years. You've probably already watched the latest film too. If you're someone who also happens to dote over your pet, you can get a whole new bunch of merchandise for your beloved dog or cat from your favourite franchise.
There is an adorable Yoda dog sweater, an Ewok dog hoodie, a lightsabre leash, or even a BB8 pet ID tag that you can customize to your pet's name. There's also a Darth Vader treat jar, which you can bring out only when your dog has been a good boy. If you don't like dressing up your dog, you can get a Chewbacca chew toy for your pup. In fact, there are toys of all the well-known characters, including a Darth Vader rope toy.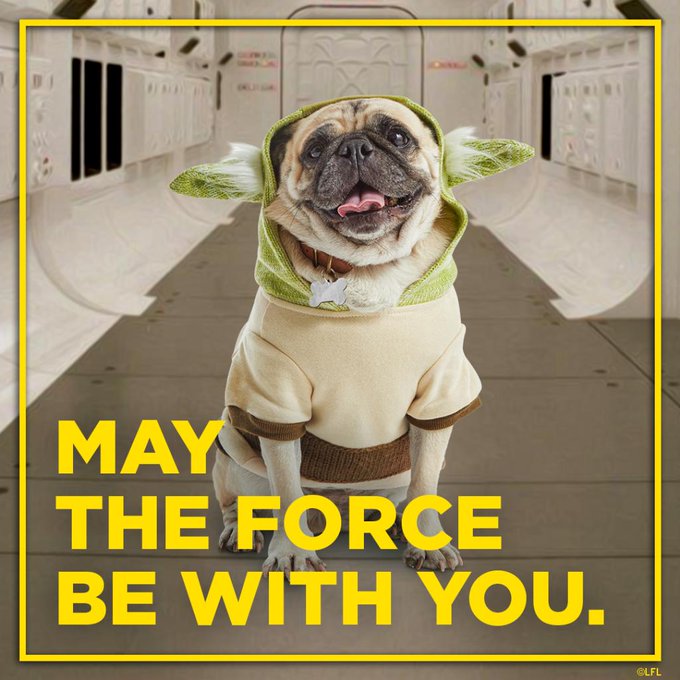 Most of the toys available are for dogs, except the pet ID tag which can be used for cats too. All the merchandise have been available since December 30th, and since they're limited edition, you should probably get them before they've run out. Starting at $2.39, they're very affordable. So why not get one for your pet as a New Year's gift?