Singapore-based firm Royal Falcon Fleet and Studio F.A. Porsche had designed a superyacht, which was called 'Spaceship on Water.' Now we hear, this exquisite water vehicle has been put on sale.
It accommodates 10 guests, features twin 4,600 horsepower diesel engines and has twin Rolls-Royce KaMeWa waterjets, which offer an estimated speed of 35 knots and a range of around 3,200 kilometers with low fuel consumption.
In 2009, Royal Falcon Fleet wanted a yacht that had never been built before. Thus, the Royal Falcon One was created. Porsche says, "The idea was to create the equivalent square footage of a 210 foot monohull yacht with a length of 135 feet. The exterior was to represent speed and dynamics in a new and different way. The two hulls create a completely different stance impression, almost resembling the track of a sports car." The Royal Falcon One was constructed by ship builders Kockums AB in Swedish town Nynäshamn and the project was shrouded in secrecy for many years.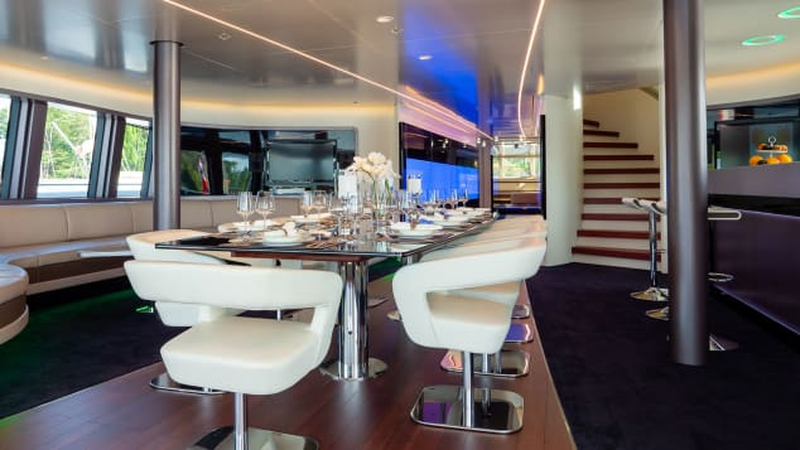 The superyacht is equipped with four guest cabins. It has a deck, a sundeck, a Jacuzzi, an observation lounge, and a tender garage. It is listed on Camper & Nicholsons International and its price is available on request.