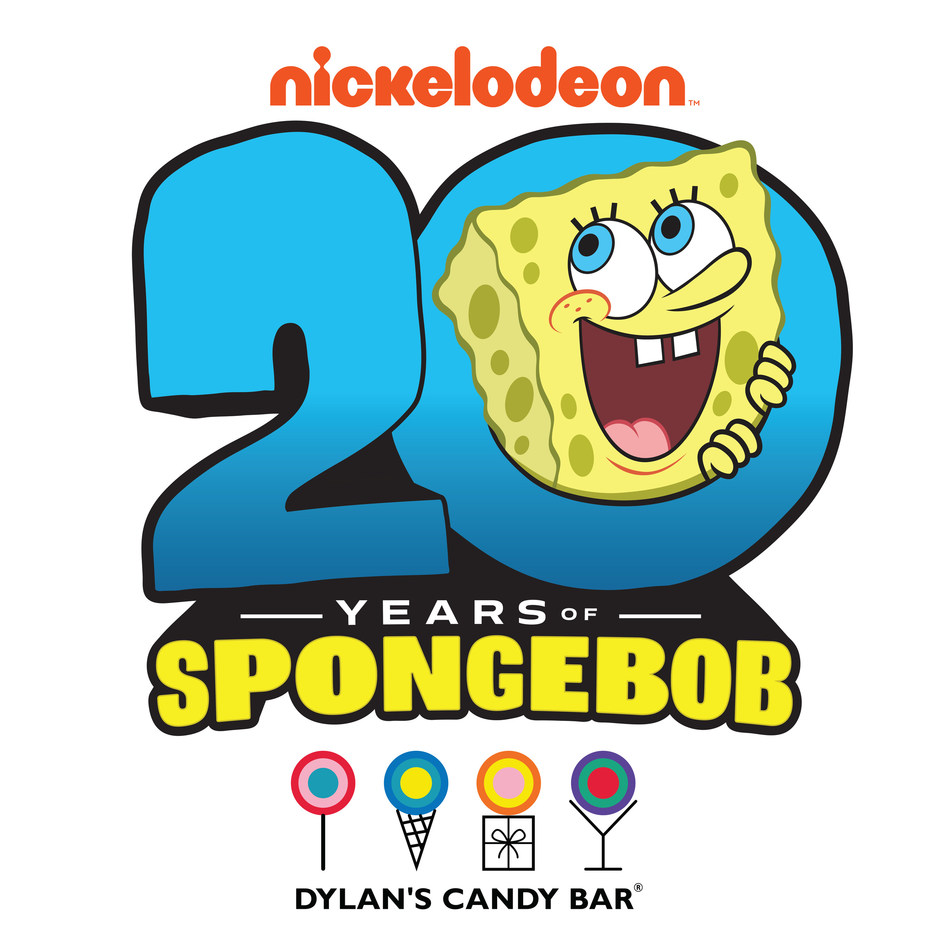 SpongeBob's 20th anniversary celebration in style!
Dylan's Candy Bar, the world's largest confectionery emporium and lifestyle brand, has released a limited edition collection to commemorate the 20th anniversary of the popular television show, SpongeBob SquarePants.
For all the SpongeBob SquarePants fans, the collection is already up there online at DylansCandyBar.com as well as Dylan's Candy Bar retail stores in New York City, Los Angeles, Miami and Chicago.
The collection is inspired by SpongeBob's whimsy and optimism. It includes candy and accessories to truly make this anniversary a memorable one. A lollipop, a water bottle, a pair of socks, and a chocolate bar set makes the limited edition collection.
Spongebob Squarepants Krusty Krab Lollipop
If the Krusty Krab is your favourite fictional restaurant, then this lollipop is for you. Featuring the iconic Krusty Krab clamshell and logo, this strawberry-flavoured pop is perfect for a SpongeBob-themed celebration or gift. It's a sweet piece of Bikini Bottom you can take anywhere for $6.
Spongebob Squarepants Chocolate Bar Set
Chocolate? Did you say … chocolate? You can now have your very own SpongeBob chocolate bars in this 12-pack set for $16 featuring iconic quotes from the show. But they do more than just provide a delicious dessert. You'll walk through walls, they'll bring world peace, you'll rule the world and much more — just try them!
Spongebob Squarepants Water Bottle
This SpongeBob water bottle is perfect for when the thirst is just too real. Emblazoned with "Waaater I Need It!!!!" this makes a must-have gift for $15 to any SpongeBob SquarePants lover. And as an extra perk for the fanatics, twist open the cork-style top to find the Krabby Patty secret formula — but make sure you keep it out of Plankton's hands!
Spongebob Squarepants Best Day Ever Socks
Wear 'em loud and proud! Get ready to have the best day ever when you're rocking these exclusive rainbow socks for $18. It features the happiest SpongeBob at the top. It's never been easier to show off your love of the iconic series than with this vibrant accessory.
Dylan's Candy Bar is making sure that the fans have "Best Year Ever" not only with SpongeBob inspired candy and accessories, but also giving an opportunity to meet and get yourself clicked with the iconic character at Dylan's Candy Bar Hudson Yards. Block your calendar for Saturday, June 15 from noon to 2 pm, and make the celebration an unforgettable one!