Now, you may be thinking why the strongest beer specifically? Isn't normal beer good and refreshing enough? Well, you may be right but that does not mean you should limit yourself.
Just imagine, it is summer. You have been working all week, finishing every task, climbing up the corporate ladder, trying to do your very best. The weekend comes along and you want to relax. Going to the club seems hectic, and while doing something adventurous sounds nice, you simply wish to shut your brain off and chill. What do you do?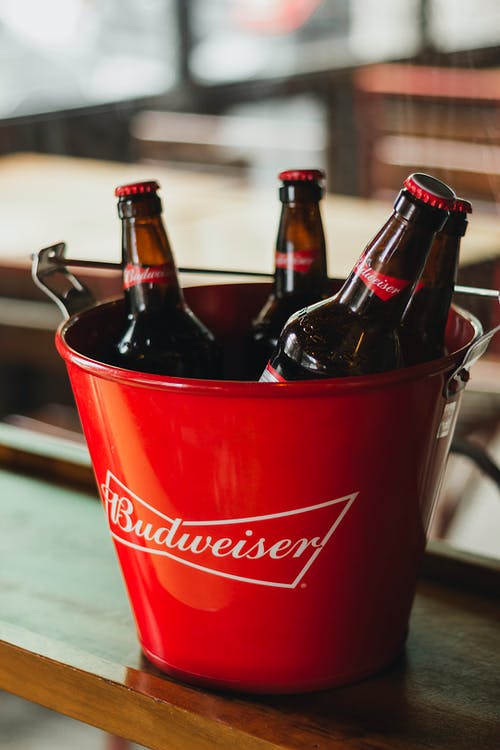 You put on your favorite movie or show and reach into your fridge for some cold beer. Yes, beer. The preferred way of hydration for the heavenly beings. Just one sip of this cold elixir can rejuvenate you and wash away all your stress.
However, this time, while you are partaking in this wonderful gift of nature, you feel something missing. You have been down this path on numerous occasions but something feels missing. The taste that you are so familiar with may not feel so novel anymore. What do you do now? Well, it's time you start experimenting with the strongest beers. After all, they aren't there just to knock you out. They are there to satiate your taste buds and make your relaxation time more enjoyable.
More Enjoyment?
Ask any person who likes Gin and Tonic to tell you why they drink it and they will tell you two things – Taste and fun. For us beer enjoyers, the idea of the strongest beer may be one containing 11-15% ABV. But, the strongest beer(s) will easily put any bottle of whiskey in its place and take its lunch money while they are at it.
You may think that to find the strongest beer you need to go down a dark ale path but you will be more than surprised by the beers fate has in store for you. After all, making the strongest beer is not something done for the simple purpose of being able to put a bigger number on the label. It is a never-ending quest for brewers across the globe to create an alcoholic masterpiece.
How do they make the strongest beer?
To make this elixir, traditionally, cereal grains like the commonly used malted barley are fermented. Ethanol and carbonation are the results of this fermentation of the starch sugars in the wort. However, modern brewers use hops to brew the beer, resulting in the bitterness we have all come to expect. Another drawback of this modernization is that natural carbonation is often lost in the process. To counteract this, they often carbonate it again afterward in commercial settings to bring back fizzy goodness.
Many beer snobs consider this modern process blasphemy and prefer the tradition that has existed for ages. This disagreement can often make things quite contentious. It is also why you can see more than one brewer claim that they have made the strongest beer to ever exist.
Now, if you were only concerned with the ABV then they are all correct. But, many people choose to judge the strongest beer by the definition they think is correct.
For example, the Snake Venom from Brewmeister is hailed as one of the strongest beer(s). But, many people deny its existence because, in order for it to be able to punch above its weight, the brewers add additional alcohol after brewing. Another popular cheating method to make the strongest beer(s) is using "freeze distillation". Freeze distilling is the process of making liquor without a still by freezing an alcoholic drink or a fermented mash. Thanks to the differing freezing points of water and alcohol, the latter can be drained from the ice while defrosting.
BrewDog and Schorschbrau are some examples of the latter.
Which are the strongest beer(s) I can buy?
Traditional, modern, fortified, or frozen, we don't discriminate. Therefore, we have prepared a list of all the strongest beer(s) that exist. So, what are you waiting for? Quickly go down this list and select the beer you want to accompany you the next time you wish to relax.
#12. BrewDog Tactical Nuclear Penguin
While the name of this beer may give you a chuckle, don't be fooled by it. This was Brewdog's first attempt at making one of the strongest beer(s) and is now cemented as one of the cult favorites. At the time of its release, it was the strongest beer around. This is why its success kicked off an arms race to create the strongest beer.
Brewdog makes it by freeze distilling it thrice before bottling. This gives this beer fragrant notes of roasted coffee and chocolate and makes it thick-bodied.
#11. Struise Black Damnation VI – Messy
In this list of the strongest beer(s), this is the only one that uses high alcohol content solely to improve the flavor. Many people are quite fond of this Imperial Stout and they are right in their fondness. After all this dark black brew has a fantastic taste.
Due to the amazing notes of dark chocolate, coffee and peat, it almost has a whiskey-like presence. This uniqueness also makes it one of the more impressive additions to this list and is something we wholeheartedly recommend.
#10. Baladin Esprit de Noel
Hailing from Italy, this beer is brewed like a fine wine. The makers of this beer age it in oak barrels for three years. This not only gives it a great taste but also makes it the strongest beer they have.
Made for people with a discerning palate, this beer is very smooth with light wood and chocolate notes.
#9. BrewDog Sink The Bismarck
This quadruple IPA from Brewdog not only has a badass name, but it is also one of the strongest beer(s) at 41% ABV. Plus, it is also the most popular because the brewer did not sacrifice the taste for the numbers and instead made a beer that has a great taste and is well made.
#8. Schorschbrau Schorschbock 43
German micro-brewery Schorschbräu is the one to thank for the creation of this brew. Initially, after its launch, it was not well-received due to its overwhelming spicy flavor. However, over time this has managed to become another cult favorite alongside being one of the strongest beer(s) around.
#7. Koelschip Obilix
This beer marked the start of Koelschip making a name for itself among the strongest beer(s). Like all great things in life, this limited-edition brew quickly sold out. However, it still left a massive impression on everyone during the time it was available for purchase.
#6. BrewDog End Of History
As the name implies, drinking this beer carelessly may spell the end of your history. This beer is a product of Brewdog's dedication to creating the strongest beer in the world and their relentless innovation in this field. While this means that they have made many great beers over the course of this pursuit, the End of History is one that demands respect.
That is not all though. Brewdog was not satisfied with tinkering with beers all day. So, they decided that they needed a unique way to present this wonderful concoction to their customers. And what better way to market something than wrapping it in a dead squirrel!
As for the taste, this beer contains hints of juniper berries, mead, and nettles and costs $780 a bottle.
#5. Schorschbrau Schorschbock 57
Another heavy hitter from Schorschbräu, this beer almost earned the crown of the strongest beer. While that aspect did not go as planned, Schorschbräu did end up garnering the attention of beer lovers around the world with this beer.
Now, I won't lie to you and say that this is some masterclass in beer flavor as it is not. But, it is the product of many experiments and a great scientific achievement more than anything else. Needless to say, the burning flavor makes you feel like your insides are being sanitized both on the way down and then back on the way up.
#4. BrewDog and Schorschbräu Strength in Numbers
Speaking of scientific achievements, no great discovery is ever made without some kind of collaboration. This is why, as the name suggests, Brewdog and Schorschbräu decided to team up to show off their strength.
This 57.8% ABV beer was designed to be one of the strongest beer(s) from the very beginning. By using the traditional Eisbock method where one freezes the beer, removes the ice, and then blends the beer again, they were able to achieve great results. But, they were not planning to stop at just that, and therefore, decided to add Belgian golden ale to the mix. This Belgian ale was aging in whiskey casks for a decade before it was brought to this party to create the strongest beer around. At least by traditional standards.
#3. Koelschip Start the Future
Another beer with a cool name by Koelschip, this beer is undeniable proof that European brewers are the ones leading the pack. With each passing year, these breweries push the boundaries to see what they can achieve.
Therefore, there is no denying that at 60% ABV, this is not only one of the kings among the strongest beers, it can also give moonshine a run for its money. And to anyone who carelessly drinks it, a run to the toilet.
#2. Brewmeister Armageddon
At 65% ABv this is the second strongest beer in the world and was the first one to shake things up among beer lovers. Made to fill the void between the boldness of a whiskey and the fun of a beer, it hits the perfect spot.
Brewmeister makes it from crystal malt, wheat, flaked oats, and 100% Scottish spring water. This beer is a testament to Brewmeister's brewing skill and a true Armageddon for your taste buds should you not respect its strength while consuming it.

#1. Brewmeister Snake Venom
No snakes were harmed in the making of this beer. The unchallenged strongest beer in the world. But, Brewmeister chose to call it snake venom as it is just as potent as the real thing.
Like the actual thing propagating through your body, this beer can be silent and deadly. Its mild spirit-like taste and great flavor profile are enough to lure you into a false sense of security and then finish you off in a flash!
To create the strongest beer in the world, Brewmeister had to use every single card they had. From smoked peat malt to different types of yeast they did not pull any punches to achieve this high ABV. Finally, to seal the deal, they froze the brew multiple times during fermentation and managed to achieve this mind-boggling ABV of 67.5%.
Certainly, a beer that will keep you from being a liar as when you say you'll only have one, you WILL have just one.
If you found this list exciting then you will love this beer that will take you to the moon!