It's said that Duchess of Cornwall and the Price of Wales from their official household budget bear the costs of Kate and Meghan's wardrobes for 'work related' engagements. But Kensington Palace declined to comment on this when contacted. Instead said that clothing paid by each member.
Up ahead, we take a closer look at Meghan Markle's maternity wardrobe. She has adopted a wide range of outfits ranging from affordable to extravagant.
All outfits till now proves that Meghan Markle's maternity wardrobe is simply amazing. She knows how to dress her body, no matter how big her baby bump gets.

According to Love the Sales's report, Meghan Markel has been an influence to the mother-to-be's. Her great style statement and fashion caused traction in sales in maternity outfits over the past eight months.
Meghan Markel in $1,813 dress by Oscar de la Renta
The Duchess's Oscar de la Renta gown is her most expensive, coming in at a huge AU$19,662, not including jewellery. Her least expensive outfit worn while visiting Fraser Island.

Her cheapest outfit was a cream H&M maternity dress which came in at just $48, and fans 'liked' the Givenchy gown she wore to the 2018 Fashion Awards the most.
Navy blue and black looks like favourite colours of Meghan Markel's maternity wardrobe, wearing both shades more than any other. Markel wore a $1,431 blue cape dress by Safiyaa to a state dinner in Fiji which was the first time people noticed her cradling her baby bump.She's spotted wearing maternity clothes from Club Monaco, Hatch, and Brock Collection. Meghan's maternity fashion is just as poised as one could expect.
On her visit to Smart Works, a new patronage for the Duchess, Meghan Markel's maternity dress from Hatchwas quite affordable, retailing at only $218.
She's also seen wearing Club Monaco maternity — she stepped out in a Club Monaco dress when she visited the Hubb Community Kitchen in London.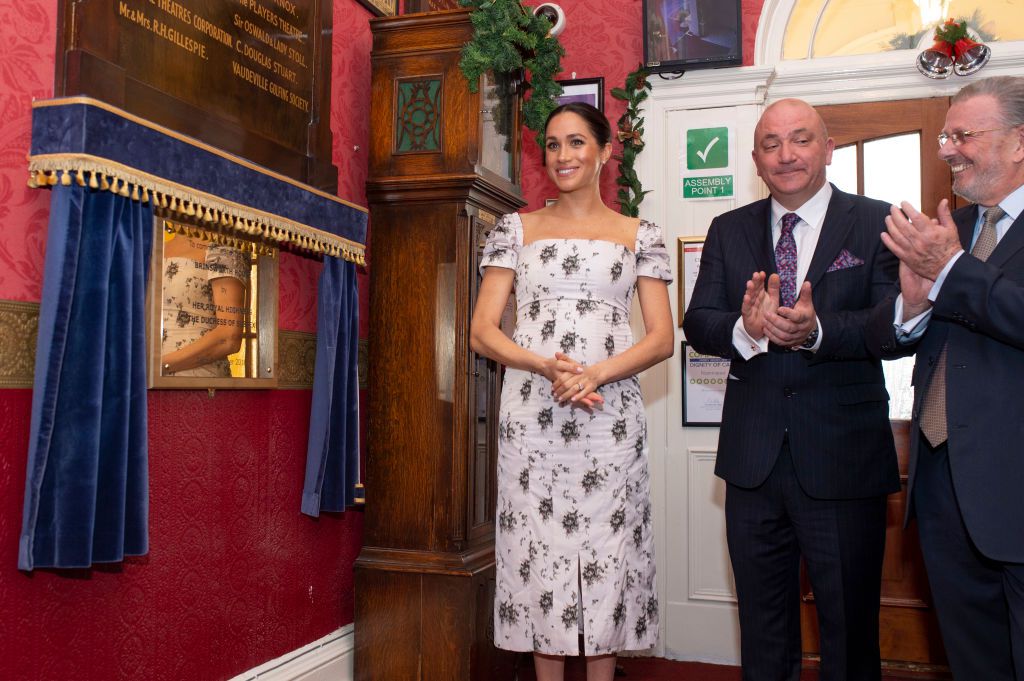 Meghan wore a tight-fitted floral dress by Brock Collection when she went on a charity visit. She's also worn London-based designer Safiyaa's clothes, of which she is known to be a fan. She likely has stylists bring the clothes in for her, then picks out what she wants to wear to which event. But leave it up to Meghan to always look stunning in her maternity clothes.
Adding up the cost of all Meghan Markel's maternity outfits, one of the sale sites has estimated the Duchess has spent close to half a million dollars so far. But hey, that's the price of looking royal, right? Meghan and Harry are expecting their baby this spring and we are up for more of such style statements.
Expensive taste or not, we have to admit it's all worth it. Royal baby Sussex, you've got one stylish mum.