Just recently, we brought you the news regarding the latest special edition versions of Oreo cookies and a Beer keg. These products were created in honor of the 50th anniversary of the moon landing. Now, mankind's first greatest step isn't something that can be celebrated lightly. Therefore, the folks at Budweiser have decided to one-up Blue Moon by introducing an all new limited edition beer.
Now, I don't know just how much beer contributed to one of  mankind's greatest achievements. However, I do know that these beer companies just want an excuse to entice us and send us on an enchanting trip through the stars.
What is special about this beer?
If the company is to be believed, then, the Discovery Reserve American Red Lager is "inspired by an archival Budweiser recipe from the time of the Apollo Moon missions."
Anheuser-Busch, the masters of Budweiser announced this beer way back in April. The VP of Marketing Core & Value Brands, Ricardo Marques said that:
"Budweiser Discovery Reserve is our tribute to this epic moment in history, one that will certainly continue to inspire generations of present and future explorers."
Reserve? What?
The new beer hails from Budweiser's Reserve Collection. The Budweiser Reserve collection is a special collection that the company utilizes when they feel that they need to commemorate "relevant moments in time." The products that previously came out of this collection include the Freedom Reserve. The Freedom reserve was created to support American veterans. Apart from that, the 1933 Repeal Reserve introduced the world to a recipe that was never produced due to the Prohibition in the US.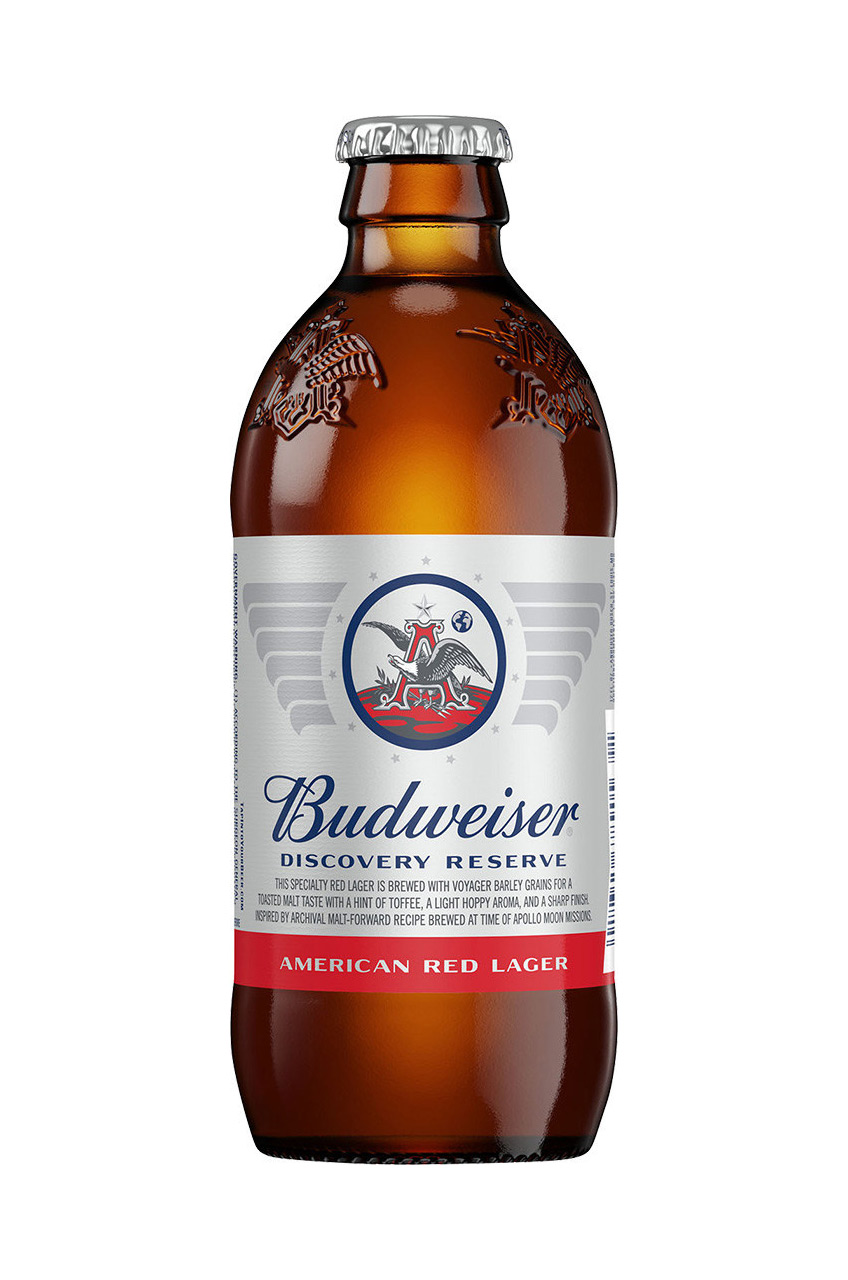 Therefore, it is no surprise that they brought forth another reserve to commemorate the 50th anniversary of the moon landing. Now, Budweiser may rely on a very tangential relationship to cash in on the excitement. But, let's be honest, doesn't hearing the words, Budweiser, limited edition and beer all in the same sentence make you excited? I mean, it sure does excite me to no end!