No one makes luxury cars like Bentley. This year, they have collaborated with ski maker Bomber to create luxury skis, which are plated with 24k gold. This all new luxury partnership was announced in honour of Bentley's 100th anniversary. Both the design teams, and Bomber co-owner and Olympic ski legend Bode Miller worked together on the design.
Bode Miller said, "On Bomber skis, one can actually feel the passion of the craftsmen that built them, an experience that no machine-made ski can reproduce. I'm thrilled to see this partnership with Bentley Motors so that we can enhance that 360-degree experience to even more enthusiasts throughout the world."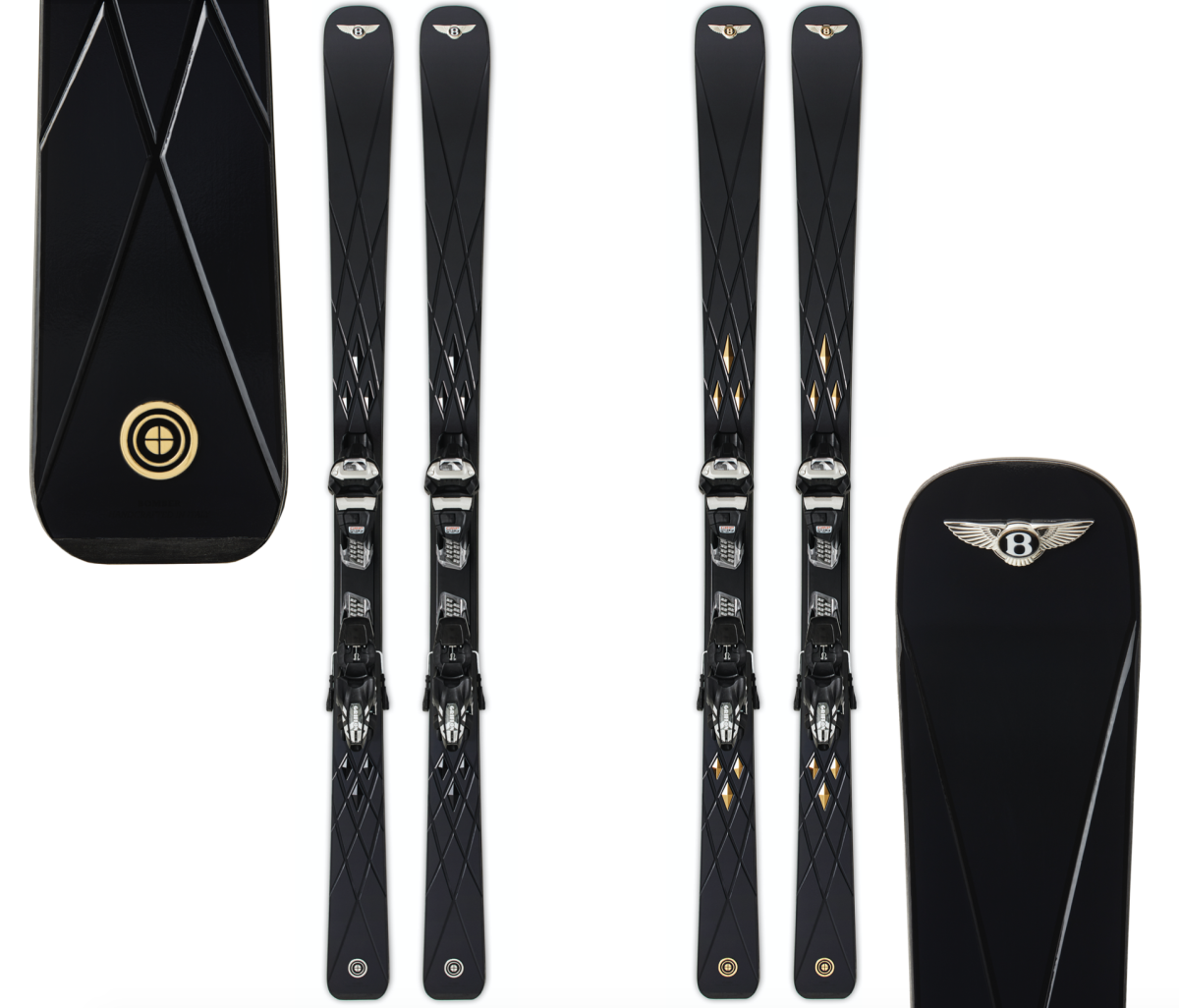 The skis are available in two designs, the Centenary Edition and the Black Diamond Edition and only 100 and 200 pairs of those will be made respectively. Each pair takes 32 hours to make, and all the skis are created at Bomber's facility in Italy.
"Everything we design has purpose, so the 3D geometry on the surface of the ski not only creates a dramatic aesthetic but is concentrated around the areas where support and response are needed most by the skier. This creates a design execution that has never been seen before and an experience for the user that surpasses all expectations," said Bentley.
The Centenary edition costs $3,750, and the Black Diamond edition costs $2,750. So these gold-plated skis aren't exactly affordable. But ski enthusiasts shouldn't miss a chance on getting them. After all, how often would you get to slide down the snowy slopes with skis engineered by Bentley?