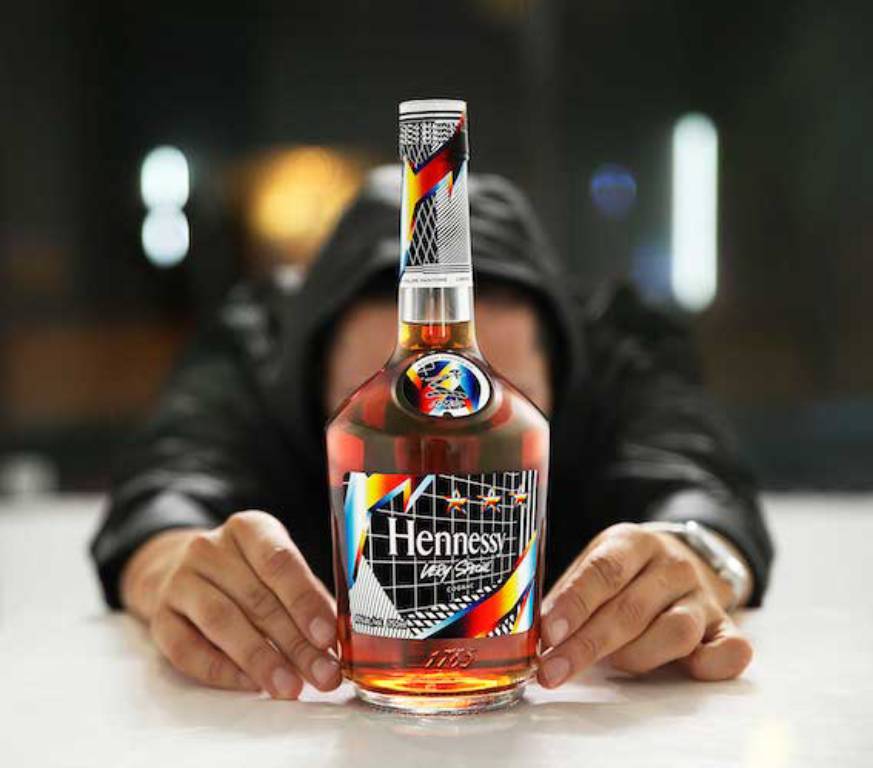 Hennessy reveals newest artist collaboration with world-renowned artistic pioneer, Felipe Pantone for their annual Hennessy V.S Limited-Edition release.
The Argentine-Spanish contemporary artist's work on the bottle embodies themes of his signature work: from kinetic art, and installations, to graffiti and design, all characterized by the use of bold colours, geometrical patterns and Op Art elements.
The Hennessy V.S Limited-Edition by Felipe Pantone is based on the artist's original artwork "W-3 Dimensional Three Stars," and inspired by Hennessy's past.
Pantone's work evokes a spirit that feels like a collision between an analog past and a digitized future, where human beings and machines will inevitably glitch alongside one another in a prism of neon gradients, geometric shapes, optical patterns, and jagged grids. 
"We've actually been working [on it] for over a year now, going back and forth from Cognac in Paris," Pantone said of the process. It was important for him to first "understand the label's history, how they make the product, seeing all the archives in terms of labels, posters, older designs, and we went from there." "There are many elements—like Hennessy V.S. used to be called Hennessy 3 Star back in the day—so I incorporated three stars, which is an element used very much in graffiti, same as the arrows," he added.
The bottle is the latest in Hennessy's series of collaborations with internationally renowned artists previously including KAWS, Futura, Os Gêmeos, Shepard Fairey, Ryan McGinness, Scott Campbell, JonOne, and most recently, Vhils — the urban street artist who designed the 8th annual bottle in 2018.
Hennessy has a long history of celebrating the arts and has become recognized for its innovative artistic collaborations with prominent cultural influencers from various creative disciplines. Hennessy selects artists for its Limited-Edition program based on creativity, authenticity, and innovation.
Look out for this lively and robust offering from Hennessy at fine retailers nationwide starting this month, for about $32.