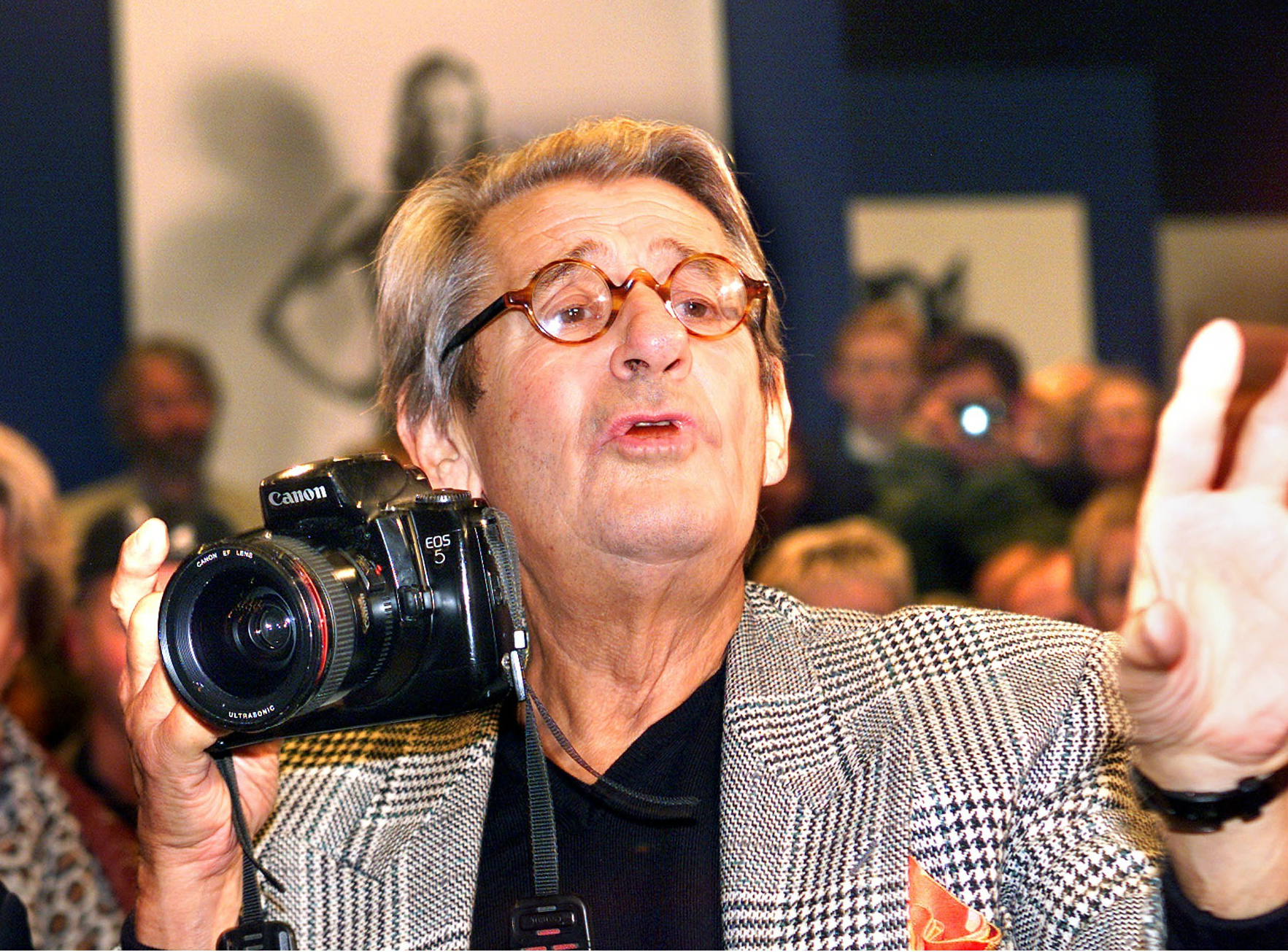 The Helmut Newton SUMO was a titanic book in every respect. It broke records for weight, dimensions, and resale price. At 35.4 kilos, Taschen and Helmut Newton created a landmark book that stood head and shoulders above anything previously attempted, both in terms of conceptual extravagance and technical specifications.
SUMO is a book series by publishing house Taschen, so named due to their size. The first SUMO was written by German-Australian photographer Helmut Newton (1920 – 2004). He was among the 20th century's most creative visual creators.

The book is a monograph that showcases his work in fashion and celebrity photography. Featured portraits include Catherine Deneuve, Nicolas Cage and Mickey Rourke.
The book is credited with changing the fortunes of Taschen, the art book publisher of Germany. It is a befitting tribute to the twentieth century's most influential, intriguing and controversial photographer.
"I wanted to build a monument to the most important photographer of the 20th century," comments Benedikt Taschen, the publisher behind SUMO.

In 1999, Newton and his wife Jane enlisted a team of 50 people — writers, editors, photographers, art directors, designers, book binders — to spend three years capturing Newton's ambitious body of work in an equally ambitious volume, making it one of the most expensive book worldwide.
With 480 pages weighing in at 66 lbs, Helmut Newton's SUMO published by Taschen became a prized collector's item. It was included in the MoMA's permanent collection and even earned the recognition of being the "biggest, most lavish book production of the 20th century."
Newton himself describes SUMO as "terrifying and outrageous. I don't even look at it as a book…. I look at it as an object."
The most expensive book SUMO features a wide selection of over 400 pictures, most of which are published for the first time, covering every aspect of Newton's career in photography: from his stunning fashion photographs, which pointed the way for generations of photographers, to his nudes and celebrity portraits.
Published in an edition of 10,000 signed and numbered copies, the SUMO sold out soon after publication and quickly multiplied its value. Copies now feature in numerous important collections around the world, including New York's Museum of Modern Art, while legendary SUMO copy number one, autographed by over 100 of the book's featured celebrities, broke the record for the most expensive book published in the 20th century, selling at auction in Berlin on April 6, 2000, for $430,000.
A decade on from its first appearance, Taschen released a budget version of the book – the XL SUMO at an affordable price of $150.

This poor man's version of the original features 15 lbs of iconic Helmut Newton photographs, some rare images, and a fascinating making-of booklet. This booklet is a peek at the making of the book. The new edition SUMO comes with a special stand for proud owners to display the book in their homes. Now that's the way to pay homage to the great artist.

Source :