Indian Tea speciality company Teabox has launched the nation's most expensive tea ever. Priced exorbitantly at INR 200,000 per kilogram as their private reserve collection.
Indian Tea Culture
India is one of the largest producers of tea in the world, second only to China. There is a special bond that the tea has with most of the Indians. In fact Tea is popularly called "Chai" in India. It is an Indian beverage which is very much part of Indian culture and indigenous to India.

In India, as some of you will know, each state is like a different country, and can have a different language and even script. People will look different and the food they eat is also different, from curry and rice in the south to meat and roti in Rajasthan. Yet, one thing remains constant, delicious, sweet, cardamom (and sometimes ginger and even pepper) scented chai, and when I say sweet, I mean sweet!
Every day at 6 am, much of the nation stops to sip its favourite chai at stalls, shops and homes. This drink is still preferred over a cup of coffee.
Chai – the drink of India

The Indian chai is not served in a set where the leaves are steeped separately. Typically, it is consumed with both milk and sugar but the tea leaves are not prepared separately by being steeped.
Recipes for chai differs across continents, cultures, cities and ethnicities, though the traditional ingredients of a spiced tea include black tea mixed with strong spices like cinnamon, ginger, cardamom, cloves, etc. The spiced tea is usually brewed strong with milk and taken with sweeteners like sugar or honey.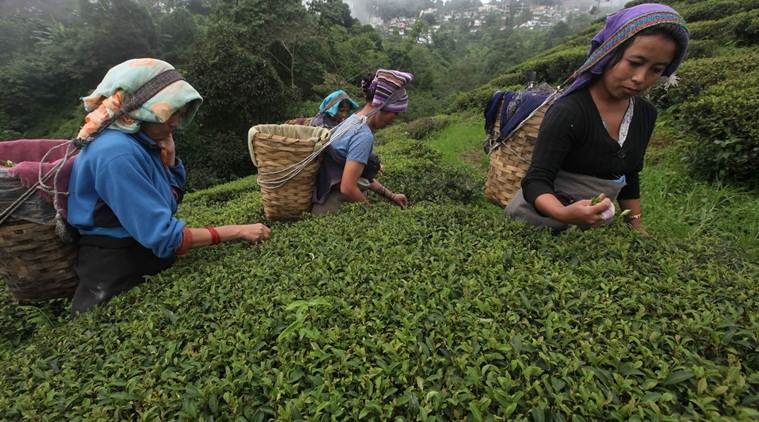 The tea grown and produced in India varies as significantly as its population and its geography. Each tea-producing region of India provides a different yet perfect climate for tea growing, leaving us so many ways to explore the subcontinent through its culture of tea.
The Darjeeling Tea

Darjeeling is a town in West Bengal state of India, famous for its tea. It is often referred to as "the champagne of teas." The place is also known for the spectacular views it offers on the Himalayas, earned it the title "Queen of the Himalayas.

Tea lovers praise Darjeeling tea for its unique and distinctive flavour and pleasant muscatel aroma. Depending on the period of harvest, also known as flush, Darjeeling tea varies in taste.
While some Darjeeling tea gardens cultivate the native India tea bush variety (assamica), much of the tea cultivated in this region is the China variety (sinensis) that has acclimated to the high elevation and rugged climate that is similar but unique from China's. What's more, many Darjeeling tea bushes may be a China-India hybrid, which can be found nowhere else in the world.
About the most expensive tea – Badamtam Heritage Moonlight Spring White

Teabox is an Indian tea brand that sells tea and tea-based products sourced from Darjeeling, Assam, Nilgiris, and Nepal across the globe. Their new product launch – Badamtam Heritage Moonlight Spring White tea is the most expensive teas ever sold from the hills of Bengal, and is compared to the fine drink – champagne of France.

Plucked on the 14th of March, this organic tea is made from only the tender two leaves and buds from a singled out section situated at 4800 ft. A rare first flush 2019 from Darjeeling, the tea is known for its unique taste profile. The cup is marked with sweet floral fragrance and a light, smooth body. Steep up to 4 times, unfurling different flavors with every steep.

When it comes to the first flush, there's no better. A rare addition to our Private Reserve collection, this organic tea was plucked on the 14th of March and is made from only the tender two leaves and buds from a singled out section of the estate. The cup is marked with sweet floral fragrance and a light, smooth body. The floral notes blend delicately with the rich and lively fruity flavors in this well-balanced cup. Steep the leaves a second time for a mellow, more fruity cup. You can enjoy the cup for two more steeps unfurling different flavors each time. Says their website

The white tea from Badamtam estate of Goodricke, named Moonlight Spring White, is being retailed from company's website www.teabox.com

Experience the best of Darjeeling now!

Source :
https://www.foodnavigator-asia.com/Article/2019/04/23/Like-champagne-India-s-Teabox-launches-country-s-most-expensive-tea-at-US-2-890-per-kilogram