You don't really expect religion and Harley Davidson bikes to go together. But this will tell you otherwise. A Harley signed by Pope Francis earlier in July this year was auctioned in Stafford for £42,000.
Rest assured, the auction money will be used only for good. Dr Thomas Draxler, founder of the Jesus Bikers group was the one who created the engine. It was then donated to the Pontificational Mission Societies, which handles support for Catholic overseas missions. This machine was then customized and transported by the Jesus Bikers Club from Austria to be signed off by the Pope. Proceeds from the sale will be used to build a school and an orphanage in Uganda, and to provide shelter for abandoned and deprived children.
James Stensel from Bonhams Collectors' Motorcycles UK said, "We are incredibly proud to be entrusted with the sale of this unique motorcycle, set to benefit such an important cause." Although auctioneers may be a little dismayed, because the initially expected the bike to fetch between £50,000 and £100,000.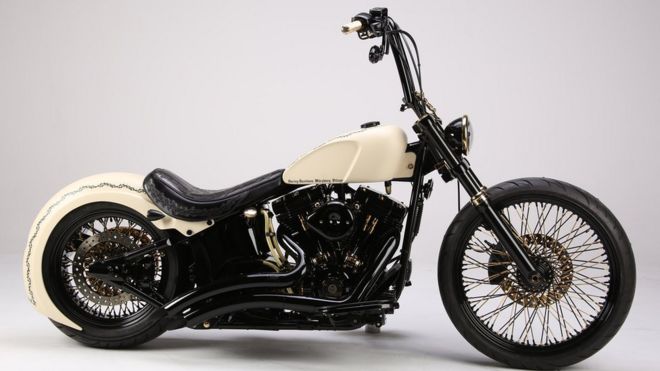 The bike, which is now being nicknamed as 'Holy Davidson,' is a White Unique. It's a 1,570cc bike, finished in pearlescent white, with Mexican American-style detailing, gold-plated components, a sunken cross and the papal signature on the tank. This is not the first instance. In 2014, a bike owned by Pope Francis was sold for £174,000 to raise money for the homeless in Rome. We always knew the Pope's benevolent side. Who knew he was such a bike afficiando?