From the looks of it, this is just a regular-looking T-shirt. But Italian clothing brand Diesel's 'Condo T-shirts' cost anywhere between $1,049,000 to $5,500,00. Yes, you read that right. And no, there aren't any diamonds, gold, or jewels on the clothes. The collection of 143 T-shirts each feature a floorplan of an actual unit in Diesel's residential development located in the Wynwood neighbourhood of Miami, Florida.
So it's not just the T-shirt that you get. With each top, you get the corresponding residential plot for 'free'. This incredibly ingenious idea for selling condos was contrived by creative agency Small.
The condos themselves are pretty amazing. They were developed by Diesel in collaboration with Vicenza, Italy-based real estate company Bel-Invest in November 2018. The building is designed by Zyschovich Architects. If you do buy the T-shirt and become a resident, you will have access to a pool, gym, meditation room, meeting space, open-space lobby and an art gallery.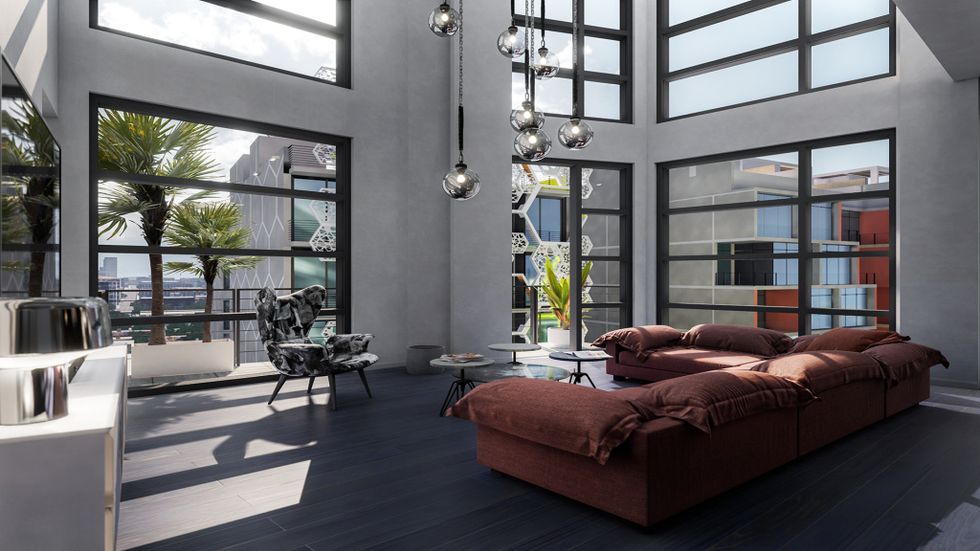 The apartments are located in Wynwood, which used to be a former industrial area, but is not one of the coolest and most hip places in town to hang out. It is especially known for its murals. So if you're looking for an apartment, you might want to consider buying this T-shirt.