Russian company Caviar never ceases to amaze with their designer Apple products. After the iPhone Tourbillon and a gold plated iPhone, they have now come up with another golden ticket idea: Golden Airpods Pro.
They're covered in 18-karat gold, or 75% pure gold, and cost $67,790. And no, it's not just the pods that are gold-encrusted. The wireless charging case is also covered in gold. Airpods are considered pretty expensive even without the gold, by average customers. Just for reference, the normal ones cost $249 on the Apple website.
Caviar posted about these Airpods on their Instagram page, saying the body was made of one-piece 750 content gold. And admirers were soon to flock to the page, commenting on the beauty of these ear pieces.
Now we are not sure how comfortable these are to use, since gold is notoriously heavy. But if your ears (and your wallet) can take the load, these are truly a beautiful piece to own, and definitely a conversation starter. You can find out more about them here.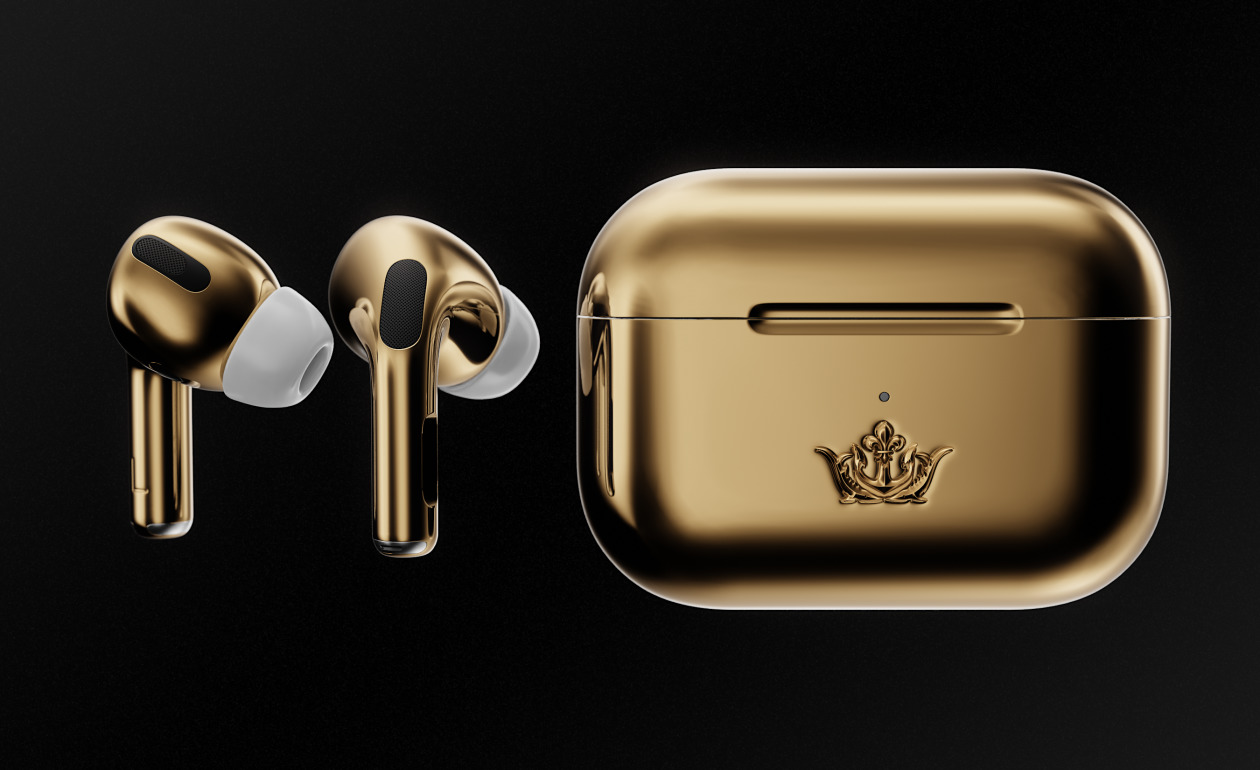 Apple products are a delight, and Caviar is known for turning them into once-in-a-lifetime kind of gadgets for the well-off. But if you are looking for options which you can actually afford without selling all your earthly belongings, there are a few options. You can get a crystal case for your Airpods. Even Caviar offers python and alligator leather cases for the pods, in different colours.
These are not the only Airpods in the world that can be considered jewelleru. Ian DeLucca had come up with diamond encrusted pods which were very selectively available.