Garmin says their MARQ smartwatches are not regular smartwatches, and we agree. They don't just track your steps or tell you what the weather is. With their unique design, they are more of a lifestyle piece.
Garmin has just released a box of five such watches, namely, Driver, Aviator, Adventurer, Captain, and Athlete. The Driver is for the speedsters to time your laps, and even record the audio of your laps and races, while measuring your highest speed.
The Aviator can take you straight to a location or a point in the map. It can even guide you to the airport that is nearest to you. It also has an HIS course needle resembling a compass pointer, which guides you to the direction of your destination.
The MARQ Captain has a countdown timer, and some neat features for those who are into sailing. It can even mark a man overboard in the ocean, and help execute a quick recovery. As for the Explorer, it shows you a topographical map, a 360 degree compass, and has a special battery saving feature.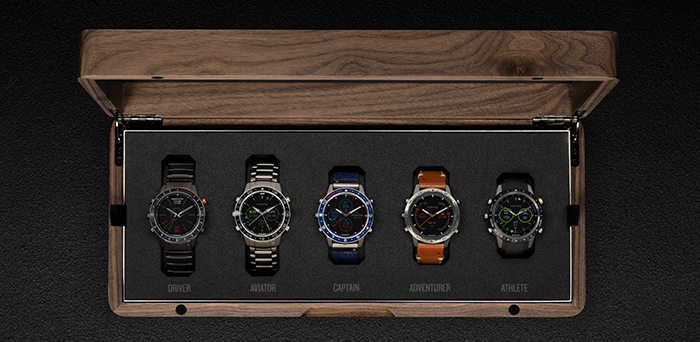 The Athlete, as its name suggests, has the most advanced training trackers and techniques to measure your running, jogging, cycling. It can be paired with the best fitness apps available.
This is the box that will take care of all your watch needs forever, and is priced at $10,000. Very limited boxes will be available, only on Garmin's site, for online order. The 100 signature sets will also include a letter from Garmin President and CEO Cliff Pemble.