Somethings just fill your heart without trying – Pets. For me a home is not a home without fur kids. Well, even the studies have shown that a pet can be a good companion especially if you alone. The bond between people and their pets increases fitness, lowers stress, and bring enormous happiness to their owners.
The most popular pets in the world are fish, cats, dogs, birds and many more. From all of these, Cat is my dearest pet. I truly believe that people who love cats have some of the biggest hearts around. Those of you who don't agree to this, you guys come back as mice in your next life!

For those of you who know much about dogs only, cats too have many different distinct breeds, many of which have their own unique physical characteristics. These small differences lead some to spend thousands on a pure-bred cat.

3 Insanely Cute Feline Companions
So, to honour the fuzzy house pets that keep mice out of our basements and fluttering insects out of our homes, here is a list of 5 most expensive cat breeds world-wide, and the price tags will make you meow a little louder.
Rich pet owners are willing to spend huge sums to buy and raise rare cat breeds. In this article, we list the top 5 most expensive cat breeds across the globe. If you are bursting with moolah and feline love, check out these adorable cat breeds and buy the one that you love.
5. Peterbald – $5,000 to $12,000

Also known as the Petersburg Sphynx like Sphynx kitties, this breed has little to no hair, but they are slightly larger and more active than their bald buddies.

Sphynx VS Peterbald
An elegant Russian breed, the Peterbald cat can be hairless or have a coat that resembles a peach. Some cats of this breed may have a velvety coat, while others have hair that looks like a man's bristly beard. The first documented Peterbald was in 1988 when reports revealed a cat with an unusual coat in Russia. After that, Peterbalds were exported to other countries in Europe. These cats make delightful pets and are known for their muscular build.

The first Peterbald was obtained from mating between a Russian Donskoy and an Oriental Shorthair. Similar to the Donskoy cat, the Peterbald has a dominant gene which makes it hairless.
Distinctive Feature of this most expensive cat:

These elegant cats have slim bodies, elongated heads, and large extended ears. The body can be bald or fuzzy. Peterbalds are sociable, tender tempered, and easy to train.
It lives for 12 to 15 years, is a smart and affectionate cat, and will rest peacefully on your lap. However, its skin is very sensitive so children need to handle it carefully. In addition, this breed is susceptible to sunburn and hence cannot spend a long time outdoors.
Despite their hairlessness, Peterbalds are not a hypoallergenic breed. Anyone allergic to cats can still have an allergic reaction to a Peterbald, triggered by different proteins in the cat's saliva, coat and dander.
Purr Fact: This most expensive cat has webbed, oval-shaped paws.

4. Persian – $5,500

Due to being pure breeds, Persian cats can be quite expensive. One of the most identifiable breeds, these peke-faced felines are also known for being affectionate nap lovers.
Many trace back the Persian cats to 19th century Persia (modern day Iran), but historical evidence suggests that the breed has been existing since hundreds of years before Christ. They are noted for their open pansy-like faces and luxurious long hair. In addition, they have a gentle and sweet personality and can easily adapt to a noisy household. Persian cats are playful by nature and their expressive eyes provide them a cute and delightful look. However, you need to be intricate and thorough in their maintenance as their long coat is vulnerable to hairballs and tangles.
The Persian cat is widely recognized by its mushy face and fluffy hair. It enjoys showing affection and cuddling, but is not very vocal. Their furry coat needs daily grooming and brushing. Lives up to 10 to 17 years, this breed comes in multiple variations and colours. Its weight is comparable to a regular American Shorthair.

What sets this cat apart from others?
The Persian is the glamor puss of the cat world. It's beautiful, flowing coat, sweet face and calm personality have combined to make it the most popular cat breed. It is high maintenance and has some health issues, but for many the looks and personality overcome those drawbacks.
Persians are loving, reasonably quiet, good tempered cats that make great pets. This most expensive cat is not a scrapper and would fare poorly against other cats, dogs, coyotes and the other dangers that cats face when outdoors.
Purr Fact : Mr. Tinkles in the movie Cats and Dogs was played by a Persian cat.

3. Bengal – 25,000

A hybrid of an Asian leopard cat and a domestic cat, this breed has a high energy level and wild-looking coat. These most expensive cats live up to 14 to 16 years, love to swim, and, despite their impressive size (4-8 kg or 8.8-17.6 lb), they often climb their owner's shoulders. The awesome mini leopard costs a fortune.

Bengal cats have a feral and exotic look but make ideal feline pets. This breed is noted for its spotted coat and muscular build. The Bengal cat is domesticated but its origin can be traced back to the 1970s when a wild Asian leopard cat was mated with domestic shorthairs.
Special Attributes

It makes a fun pet as it is active and smart. But this breed can be a challenge to keep at home as they are inquisitive and satisfy their curiosity by jumping into aquariums, playing with switches, hanging from chandeliers and doing other antics.
Because of its feral origins, the Persian cat is much larger in size compared to your average pet cat. A gorgeous Bengal with the right pedigree, generation, and coat quality can fetch up to $25,000.
Personality-wise, Bengals are affectionate, child- and dog-friendly, and very social. In addition, they are energetic and extremely playful.
Purr Fact: They are natural burglars. They will take personal objects from around the house and hide them in their special places.

2. Savannah – $50,000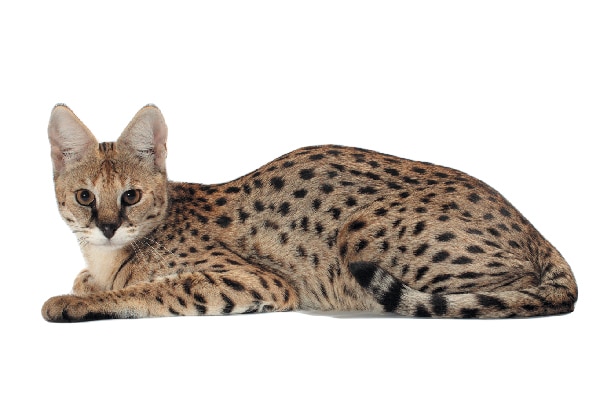 If you want something even wilder than a Bengal, the Savannah is a cross between a domestic Siamese cat and an African Serval. First generation Savannah cats are 50% wild.

The first Savannah was produced in 1986 by Bengal breeder Judee Frank. This breed soon became popular and was accepted by breeder associations in the mid 1990s. It took some time for the cats to achieve recognition as a breed. However, the Savannah Cat has become popular for its exotic appearance and its tameness as a house pet.
Marked Features of these most expensive cats

Like dogs, Savannah cats are extremely loyal. They are open to socializing with other pets and strangers if trained at an early age. Savannahs that are not used to strangers start growling and hissing. These cats are strong and agile and can easily jump onto high cabinets, refrigerators, and door tops. In addition, they are smart, curious, playful, and active, and need plenty of exercise.

Savannahs can be classified into five types from F1 TO F5. F1 cats are around 50% Serval, while F5 cats are about 11% Serval. The price of this breed depends on their gender and classification and a prize F1 female can command up to $50,000.

Purr fact: Magic is the name of a Savannah Cat adopted into a family that is recorded as the tallest of any domestic cats in the world. She was named the tallest domestic cat by the Guinness World Book of Records. She stands 17.1 inches tall at her shoulders.

1. The Ashera – upto $125,000
The hybrid cat is a cross between the African serval, the Asian leopard cat, and a domestic housecat.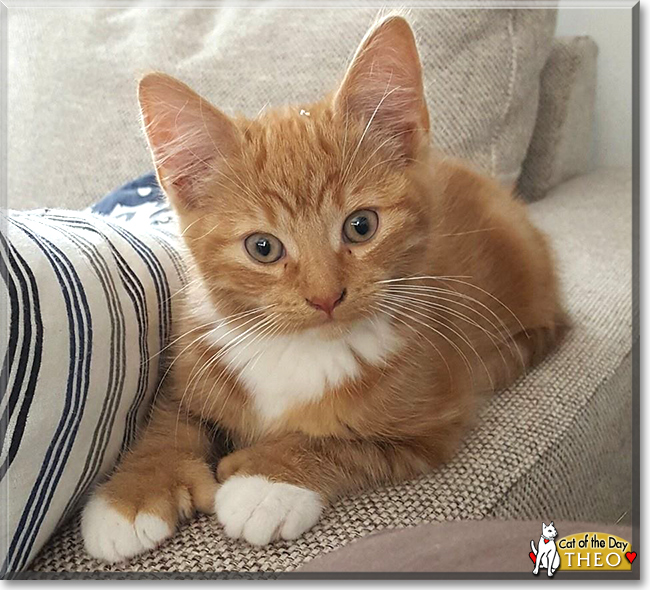 The Ashera can cost as much as a whopping $125,000 because it is an extremely rare breed. A Los Angeles-based firm produces only 5 kittens of this type each year. So if you buy one, you will be among the very few owners of this amazing cat breed.

Characteristics of the Ashera
In aesthetics, the Ashera resembles a snow leopard in its pattern. But its behavior and temperament are similar to Savannah cats. In fact, some experts argue that genetic testing reveals that Ashera cats are nothing but Savannah F1 cats.
Personality-wise, it is loyal, affectionate, and very intelligent. It is slender and beautiful figure, quiet and silent. The scientists estimate that Ashera should have a lifespan of approximately 25 years, which considerably longer than that of an average domestic cat.
Despite the controversy about its genetics, the Ashera is the most prized pet cat in the world and you can take one home if you can cough up the exorbitant price.
Purr Fact: In response to the concerns over the most expensive cat's wild ancestry which may turn out to be unsuitable for domestic house, the kittens are armed with nail caps as a precaution against destroying furniture.
Hope you liked reading this article. Share your thoughts in the comments section below.