Christmas is coming soon, and Bailey's has made the festivities even more fun. They are offering a chocolate reindeer for free with a bottle of Bailey's Original 1L, only at Asda. The reindeer is created by chocolatiers Lir, and are hollow in between, so you can fill them up with your favourite cream and liqueur, or just have them by themselves.
The bottle of Bailey's costs a mere £12, so you can stock up on as many reindeer as you want. Baileys say the hollow milk chocolate reindeer is best enjoyed when filled with 50ml of the tipple, topped with whipped cream and covered in chocolate sauce. It's only available in select Asda stores until December 4, so make sure you get your hands on one quick.
"There are so many Christmas traditions in this country, from food and drink, to TV shows and advertisements – we think the Baileys Chocolate Reindeer will find its way into the hearts, or at least onto the drinks trays, of Brits' Christmases this year," said Anne Nosko, from Bailey's Europe Marketing.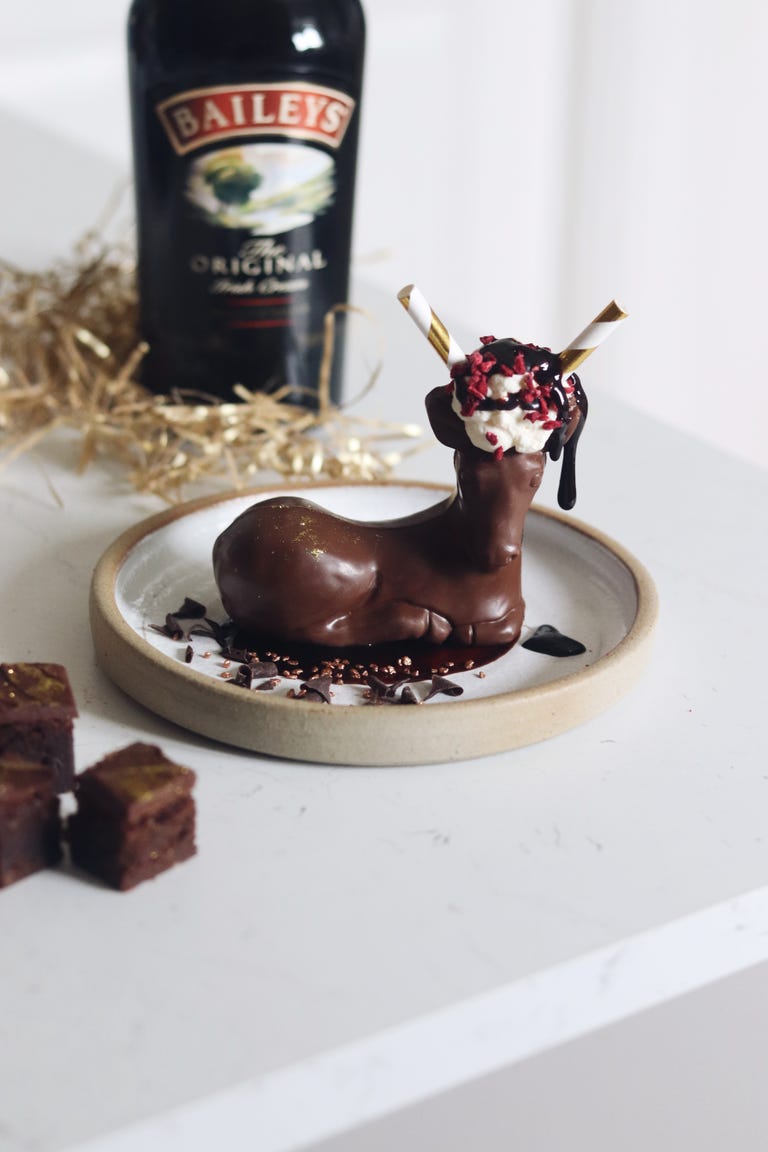 The reindeer first appeared last year in London's pop up winter Treat Bar. This is the first time they're out in stores. Bailey's had some other festive releases this year as well, including the salted caramel flavour and the chocolate yule log.