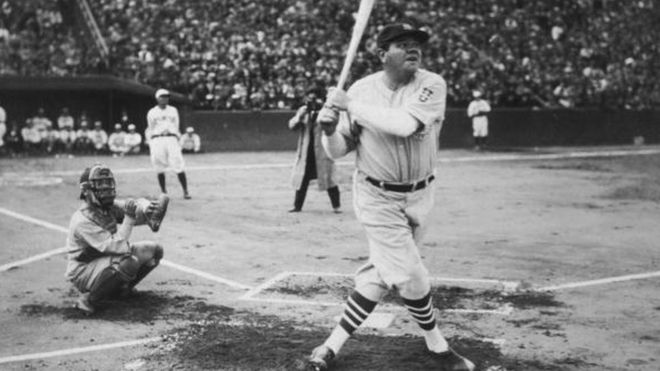 Earlier this year, we had written about a Babe Ruth jersey which broke a record at an auction. And now, it's his bat that has been auctioned. The baseball legend's bat, which he used to hit his 500th home run, has been sold for more than $1 million.
SCP Auctions in California said that the bat was sold for $1.08 million to a buyer who is not identified. This is not the first time Ruth's bat has fetched more than a million. A bat used by him in 1923 to hit the first home run out of the original Yankee Stadium sold for a record $1.3 million in 2004.
Babe Ruth played between 1914 and 1935, in a career spanning over 22 years. He is still one of the most respected and loved players to emerge from the sport.
Ruth had gifted this bat to Mayor of Suffern, New York, Jim Rice, back in the 1940s. It was then inherited by his son, Terry. He and his sisters had the bat at their home, but were constantly worried that it would get stolen. This is why they decided to auction the piece of memorabilia
"It would be wonderful if the Yankees or the [National Baseball Hall of Fame] wanted to get it because it really is a very good piece of history," said Terry.