The Monster Hunter franchise is now fifteen years old. To mark the 15th anniversary, Japanese collectible maker U-Treasure has come up with a 24k gold Rathian figurines. "Grotesquely ostentatious" is the word that comes to mind when you look at these intricate figurines. And if gold isn't really your aesthetic, you can go for the silver Rathalos one, which is made in platinum.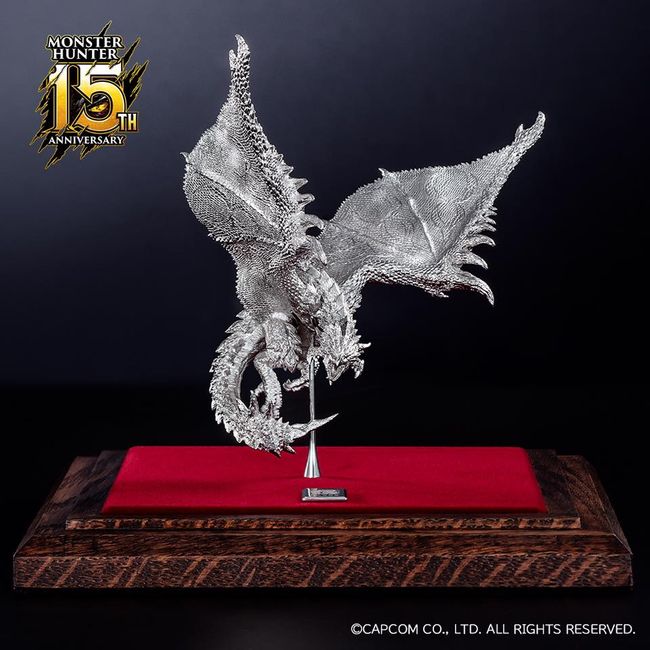 These precious collectibles are not that big in size. The Gold Rathian is approximately 15.5 x 11 cm, stands roughly 7.5 cm in height, and weighs about 600g, while the Silver Rathalos is 15x15x7.5 cm and weighs about 840g. Both these are enclosed in a glass case, to protect them from wear and tear. They're also licensed by Capcom, the creator of the franchise, so you need not worry about the authenticity of the statues.
The individual figurines cost $80,000, and you can buy them in a set for $150,000. If you're on a tighter budget, there is a way around these steep prices for you. Silver models coated in gold or rhodium can be bought for a more reasonable $8,000. Alas, they're only available for buyers in Japan. If you want to know more about the staues, you can read about it on Capcom's website. Or watch this sweet video showing off all the detailed features.